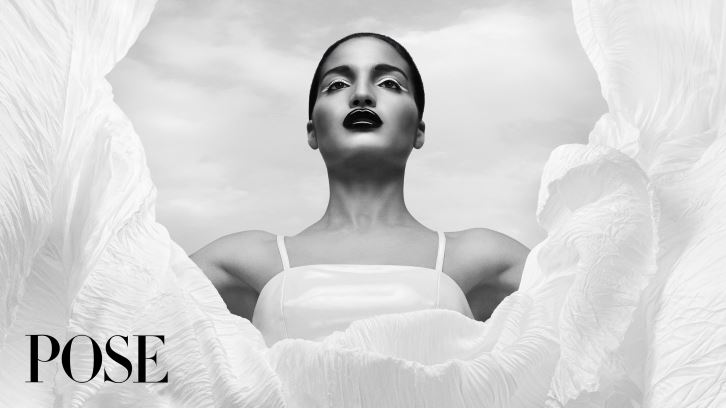 Although its episodes are running over an hour long, Pose is so compelling that one hardly sees the time go by. With "Access," the show keeps offering a more and more interesting dive into its characters' lives. Let's review.

After shining at the ball and winning a trophy over Elektra (Dominique Jackson), Blanca sees herself as a contender for Mother of the Year. The two women hardly see eye to eye but when Blanca sets up on a quest to be accepted as a patron of a gay bar who keeps refusing to serve her "kind," Elektra is mad to see her only real competition miss the ball. In this episode, several protagonists are on a path to get to something. Blanca is on war path against the gay bar, upset that they won't accept trans people in, and her goal is to fight for a world where her kind is not only restricted to the ball scene but can find acceptance and a feeling of belonging in other places. She is still in need of creating a legacy following the news of her HIV diagnosis.
Meanwhile Damon is on the path to fulfill his dreams, but also meets Ricky (
Dyllon Burnside
), a young man with a lot less ambitions than Damon (or so it seems). Their first date ends with kisses and Damon ends up asking Blanca about gay sex and getting the advice he never got from his parents. Damon is also thriving at dancing school and gets invited to see a ballet with his teacher and classmates. He loves it, even if it means standing up Ricky on their second date. Damon then apologizes to him but also honestly admits that if he has to choose between love and dancing, he'll chose dancing. Their relationship is not all doomed though, and the two of them end up giving themselves a chance (and Ricky goes to the ballet with Damon).
While everyone is busy being their true selves, Stan is still playing the part of a middle class white man, or at least that's how he presents it to Angel, who no longer works on the streets but is now in the peep show business in Time Square. He does not like that she does that and shows signs of jealousy, and she is not sure she understands who he is or why he is into her. That's where he explains he admires the fact that she is real, not like him who fights with his wife to buy a dishwasher and plays the role of the perfect husband that he thinks he is supposed to be. Perhaps Stan is on a path to freedom. He gets Angel her own place, giving himself a mistress and someone he can turn to when he wants to be his true self; perhaps someday that will lead him to a completely different life.
With "Access",
Pose
gave us a second episode as effective as its pilot and allowed us to get to know and understand its characters even more. If the show keeps going that way, it will make for a fascinating first season. What did you think?