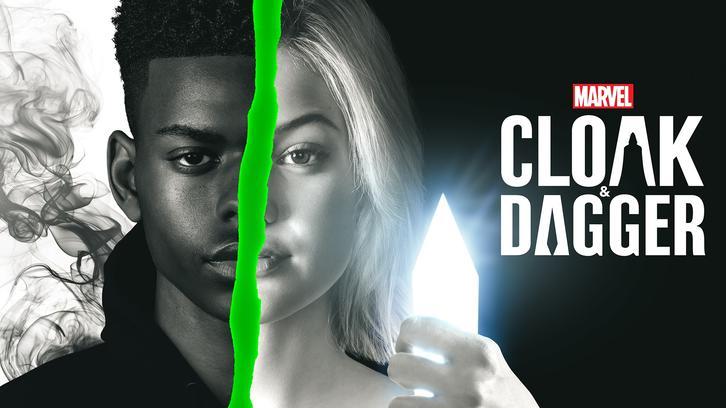 Cloak & Dagger continuously surprises with their approach to each new episode and seeing the 4th episode unfold in two timelines was another pleasant surprise. While part of the episode took place where episode 3 ended, the other part dug deeper into our two lead characters.


The best part of Cloak & Dagger so far is their natural way of telling the story, it feels unforced and dosed just enough to keep it interesting and out there. The sizzling chemistry between the two leads kept the episode all dark and bothered and the way they explored their connection had an authentic and innocent touch to it. The amount of trust and liberty they have while interacting was built on some strong writing and acting. It was really well layered and intimate at the same time. The piece they felt with each other was noticeable and transferred well to the screen.
The way their interactions escalated towards the end wasn`t my favorite part, but Aubrey and Olivia did the best the could with the material ahead. His overreaction to her suicidal thoughts, the defensiveness on both sides and the racial exposition. Tandy`s suicide attempt was so sad but so beautiful at the same time. So beautiful shot and the music once again rocked perfectly the complete hour including the suicide scene. Tandy learning how to control her powers in such a dark moment was truly beautiful. Very much in love with the CGI, very well done Freeform.
Once again I will fawn over Olivia Holt. Her screen presence is captivating and the combination of fragility and strength she gives to Tandy is gripping. Her Greg story this week was very sad. It was obvious she also developed hope for having a real family again and it got broken into pieces once again. Another thing that was a turn around in this episode was Andrea Roth. I was very cold on Andrea and all the "drama", but she shares with Tandy the fragility and strength I earlier mentioned and the fear of bonding and trusting is just as obvious with her. Who killed Greg, how will Melissa react to the news and how it plays into Tandy`s story is really intriguing at this point. It is obvious the writers have a well-layered plan I can`t wait to see unfold this season.
Tyrone and Evita really work well in my eyes, they have great chemistry and serves as a great contrast to his interaction with Tandy. Tyrone`s long overdue interaction with his father was a positive surprise within this episode. Tyrone`s parents seemed very stuck up and scared in the couple scenes they were featured in so far. Seeing this side of Miles certainly helped seeing how he processes the pain and the darkness building in himself. Tyrone fiding the cape of Cloak was a very beautiful moment and finding out it belonged to Billy made my heart reach the melting point. Not featuring Connors this week also felt refreshing and let Tyrone`s character grow beside that anger that keeps building up within him.
What were your thoughts on this episode of Cloak and Dagger? Did you enjoy the interaction between Tyrone and Tandy? Do you like how their stories are building up? Scroll down, vote in the Poll and share your thoughts in the comment section down below.