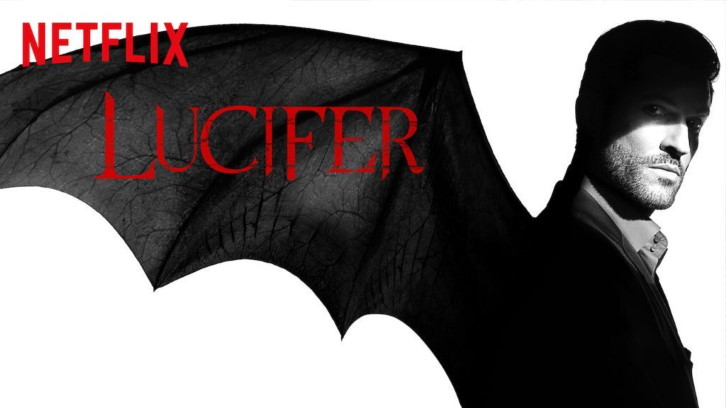 It was the inserts of episodes filmed during season two that played a role in the uneven feel of season three, and season four – should it happen – will be stronger for not having Boo Normal part of it. FOX made the right decision to air these extra episodes, and so quickly. Season four's flow, its continuity, is already stronger than season three's.
That's not to say this wasn't a fantastic episode – it was. It was up there with the strongest season three episodes, and with one small change to a line of dialogue, this episode could easily have been slipped into this past season.

Ella arrives at a crime scene like a ray of sunshine. She's the light in the darkness of death. Everyone likes Ella, and Ella likes everyone. There's a sense of her being that person who knows everyone's names, their spouse's name, their kids names and ages and latest achievements. Season four needs to happen because this world needs more Ella.

The world also needs more of Lucifer taking photos of his junk.


Boo Normal introduces us to Ella's childhood friend, ReyRey, who just happens to be a ghost. Or is there more to this character than that? The separation of Ella and Lucifer during any ReyRey scenes is a red flag she is more than just a random ghost.
There's a childlike innocence to the character at first, bouncing her way back into Ella's life with Ella's kind of exuberance. And she spends the majority of the episode as Ella's shadow, helping her work the case, and acting as guidance while Ella decides if she will stay in LA, or move back home to Detroit to be with her family.
Lucifer and Chloe work separately through most of this episode. Helping Dan find a missing witness to the murder, it keeps Lucifer occupied elsewhere, something that proves necessary when ReyRey's true identity is revealed.
It's difficult to get a feel for Lucifer and Chloe's relationship here, not knowing at what point of the Season four arc it would have aired. There seems to be distance between them. The fun, flirting is gone. Is this a look into their relationship post-reveal, or merely the writers keeping it Deckerstar neutral, also not knowing when this episode would have aired?
It's a pity the pairing up of Ella and Chloe, and Dan and Lucifer, meant missing out on Lucifer's reaction to Chloe in a Furry outfit. Ella may say that Furries are rarely ever sexual, but you know Lucifer would be storing that image away for future use.
There's only one line in this episode that links it to season four: "Honestly, I have seen a lot crazier things. Like, a lot." It's vague because Chloe saw things in S1, for example, that she struggled to explain, making this an episode that could have been easily slipped into season three.
It's hard to put a finger on Chloe's feelings about this new truth in her life if we look at this in a season four context, as most of the emotion in that scene is because of Ella's situation and not her own.
Chloe's empathy is a big part of what's made her a likeable character. She could have been the stuck-up ex-actress, or the cold detective, instead she's a quirky rule stickler with a massive heart who uses her words well to connect with people or support them. Here, with Ella, this strength shines through. It is Chloe who tells Ella none of them will be the same if she leaves for Detroit. And, later, it's Chloe who responds with pure joy when Ella says she will stay in LA. Family is more than blood.
Lucifer and Dan are always a winning combination, and this episode is no different. Having tracked the witness, Beckett, down to an amusement park, she further outwits Dan, getting away after he's locked into a roller coaster seat. And Lucifer may be smug about this, but Beckett soon outwits him too when he's distracted by joy derived from Dan's humiliation and displeasure. In this case, it's t-shirts he's had made of Dan's expression while riding the Viper.
The reveal of ReyRey's true identity comes at the end, after Ella's, "Smell you later, Lucifer," sparks suspicion in Lucifer.
ReyRey is Azrael, the angel of death, and she sent Ella to LA so that her two favorite people – Ella and Lucifer – could be together.
Ella, the little ray of sunshine, touched even the angel of death.
Azrael's final line of "pretty much", in response to Lucifer questioning if that's the only reason she's here, suggests she would have played more of a role in season 4. A positive one, hopefully, but there's an underlying air of something sinister. It's a shame we might not get to see that storyline play out.