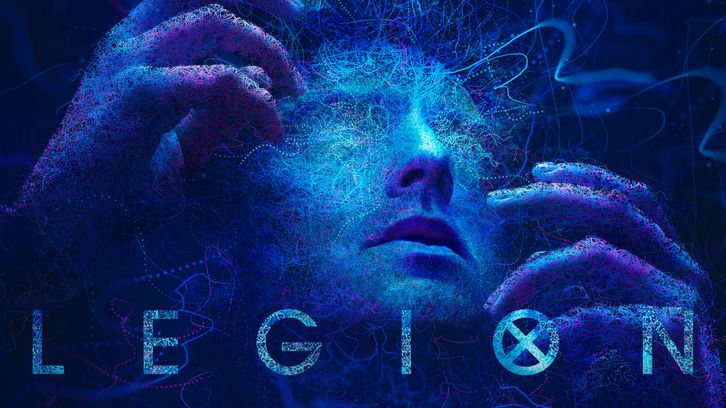 Legion 2.09 "Chapter 17" - Review:
Directed by Noah Hawley & Written by Noah Hawley & Nathan Halpern

Legion gave some much needed attention to Melanie this week, who has been left to the wayside for much of this season so it was good to see the episode ignore David in favour of focusing on both her and Lenny, as well as giving Kerry more time to shine. It explored her relationship with Oliver and how it paralleled David and Syd's, in an episode that was directed by none other than Noah Hawley himself, who on top of having a writing credit for every episode of the second season so far, has now decided to throw is hat into the directing ring again. As if this man couldn't be any more busy, Legion has now been confirmed for a third season renewal for FX despite its low audience figures, which is excellent news, and more of David and company is always a good thing.

Like every episode of Legion, Chapter 17 was a slow burner. The decision to open up with a focus on Melanie Byrd was a good thing here, as we got to delve into her eccentric nature now in the wake of Oliver's departure once again and explore what the consequences of this has had on her, with her drug-fueled opening sequence set to The Flaming Lips' The Castle playing out really well. Jean Smart was fantastic here, and I did like her conversation with Kerry, where she is deluded enough to think that the world is not worth saving because it's all in her head. She speculates that Kerry is just a figment of Cary's imagination and is merely Cary's desire to be something that he isn't. When Kerry isn't buying it, she counters with Cary being a figment of Kerry's imagination, but that's not winning any converts either.

Kerry and Cary are among my favourite members of Legion's supporting cast and it's cool to see them take the spotlight here as they put together the pieces that they must be following David's apparent plan to defeat The Shadow King even if they don't know entirely what it is yet. I did like Kerry's new attempts to try and master stuff like figures of speech, and Amber Midthunder is doing a really good job with the character full stop. Her chemistry with Bill Irwin is fantastic, and lines such as "I would stab Death twice in the heart before he could get you," make her shine all the more. She's probably the closest thing to Drax that Legion is ever going to get. Whilst it's somewhat frustrating that this is a late-game episode and we're no closer to the end than we were before, with the supporting cast-centric episode probably should have been saved for the start of the season rather than the end. But putting an episode like this here rather than earlier in the season is something that feels like it should be right up Legion's street.

Aubrey Plaza's transformation into one of the best character-actresses on television right now has been a real talking point of Legion and between this and her recent performance in the excellent underrated gem of last year's Ingrid Goes West, she's really turning into a force to be reckoned with and if Legion had a bigger audience I'm pretty sure she would be in Emmy contention. Here, we watch her return to where she left off and embrace her punk past once again, not afraid to sleep with whoever she wants and adopt a careless, laid-back life with little problems, embracing her life at the party once again to The MC5's Kick Out the Jams" That is, until Amy shows up in front of her the morning after, as a passenger who wants to get her body back.

It seems like Kerry and Cary are not the only ones who are "sharing" a body - now Amy and Lenny have added another interesting dynamic to the equation. I wasn't expecting Lenny to be in love with David, but it helps serve as a reminder that even she is human too, no matter how deranged she's become, telling Amy that she might not like what she sees if she sticks around. There's a potential risk for a love triangle to develop between David, Syd and Lenny going forward, and I hope that Legion, the show known for breaking convention, doesn't embrace what would be the most conventional storyline out of all its plots.

Whilst Chapter 17 may have repeated some of the themes from the earlier episodes, when viewed as a character-centric piece and not as a set-up for the final act of a season, it really shines. Jean Smart knocked it out of the park in this episode, and I loved the spotlight that this show put on the often-overlooked members of the show's supporting cast. Melanie's tragically heartbreaking relationship with Oliver was one of the show's strongest moments as we got to see him return once again, only for it to be a ploy to lure her under Farouk's thumb. She can't be trusted now, especially given that she's knocked out Clark, and it'll be interesting to see what Farouk and Oliver have planned for her going forward.

I did appreciate the Repo Man homage too this week with the car glowing green and vanishing once Lenny got it in it. It's one of my favourite cult movies - something that needs a rewatch, and the music track of The Kinks' Destroyer to back it up was excellent.

What did you think of Chapter 17? Let me know in the comments section below and be sure to stay tuned for next week's episode, Chapter 18 airing tomorrow on FX.