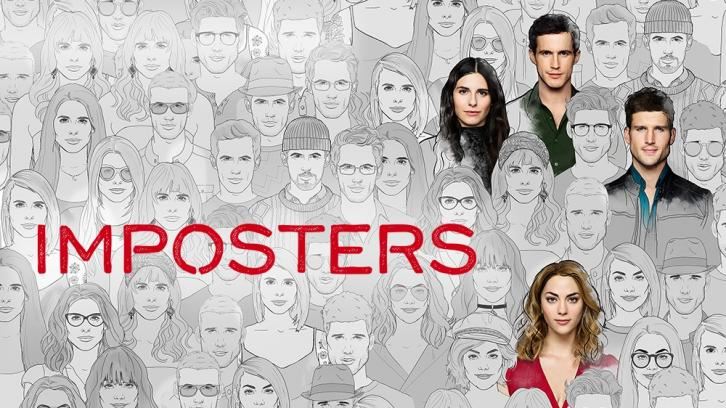 The Hollywood Reporter has confirmed Bravo have cancelled Imposters after 2 seasons, and the 7th June finale will now serve as a series finale.


While never a ratings breakout, Imposters had a small but loyal base on Bravo. Season one averaged 1.4 million total viewers per episode, up 23 percent in the advertiser-coveted adults 18-49 demographic. When factoring in delayed viewing, Imposters' first season was a top 10 cable show in the all-important demo.

Sources say Imposters had a strong run on Netflix and Bravo had hoped that the Universal Cable Productions drama would receive a ratings bump following its SVOD run given that the cable network is not best known for its scripted series. That was not the case as season two, which returned a year later with not a lot of marketing muscle behind it, lost half its live viewership.

Sources say UCP may try to shop the series elsewhere with Netflix a possibility given that the series is said to have performed better on the streaming giant than on its original home at Bravo. The series has been a profit generator at UCP thanks to the Netflix deal and strong international sales.