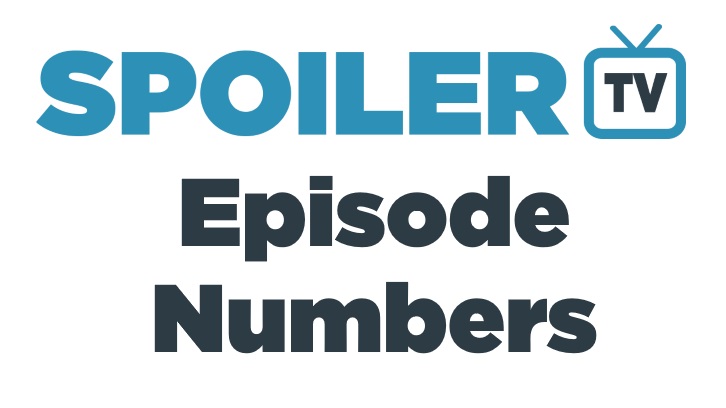 Update: 4th June 2018 Camren Bicondova on her live Instagram stream stated the following.

"Gotham Season 5 is happening, We were picked up for 10 episodes, and I believe it will be airing in the U.S. January 2019."

As per our table below, Gotham is confirmed as 10.


---
27th May 2018 - Original Article Posted
We've learnt the episode numbers for a numbers of shows for next season that we thought we'd compile and present to you all. These are from the Warner Bros press site.
Note: Obviously these are not FIXED in stone, and some appear to be wrong or confusing but these are the dates that WB currently have.
We will keep these updated with any changes/additions.
We will keep this list updated as we get more info on more shows. These will also be added to our comprehensive
Show Status Report here
.
- ABC -
Agents of S.H.I.E.L.D. - Season 6 - 13 episodes
American Housewife - Season 3 - 22 episodes
Black-ish - Season 5 - 22 episodes
For the People - Season 2 - 10 episodes
Grand Hotel - Season 1 - 13 episodes
Grey's Anatomy - Season 15 - 22 episodes
How to Get Away with Murder - Season 5 - 15 episodes
Splitting Up Together - Season 2 - 13 episodes
Station 19 - Season 2 - 13 episodes
Take Two - Season 1 - 13 episodes
The Fix - Season 1 - 10 episodes
The Kids Are Alright - Season 1 - 13 episodes
Whiskey Cavalier - Season 1 - 13 episodes
- CBS -
Criminal Minds - Season 14 - 13 episodes
FBI - Season 1 - 13 episodes
God Friended Me - Season 1 - 13 episodes
Mom - Season 6 - 22 episodes
Murphy Brown - Season 1 - 13 episodes
The Big Bang Theory - Season 12 - 24 episodes
The Red Line - Season 1 - 8 episodes
Young Sheldon - Season 2 - 22 episodes
- Freeform -
Alone Together - Season 2 - 10 episodes
Grown-ish - Season 2 - 20 episodes
Pretty Little Liars: The Perfectionists - Season 1 - 10 episodes
Siren - Season 2 - 16 episodes
- FOX -
Gotham - Season 5 - 10 episodes
Lethal Weapon - Season 3 - 13 episodes
- NBC -
A.P. Bio - Season 2 - 13 episodes
Abby's - Season 1 - 13 episodes
Brooklyn Nine-Nine - Season 6 - 13 episodes
Chicago Fire - Season 7 - 20 episodes
Chicago Med - Season 4 - 20 episodes
Chicago P.D. - Season 6 - 20 episodes
Good Girls - Season 2 - 13 episodes
I Feel Bad - Season 1 - 13 episodes
Law & Order SVU - Season 20 - 22 episodes
Manifest - Season 1 - 13 episodes
Midnight, Texas - Season 2 - 9 episodes
New Amsterdam - Season 1 - 13 episodes
Superstore - Season 4 - 22 episodes
The Enemy Within - Season 1 - 13 episodes
The Gilded Age - Season 1 - 10 episodes
The Good Place - Season 3 - 13 episodes
The InBetween - Season 1 - 10 episodes
The Village - Season 1 - 10 episodes
Will & Grace - Season 2 - 18 episodes
Will & Grace - Season 3 - 18 episodes
- The CW -
All American - Season 1 - 13 episodes
Arrow - Season 7 - 22 episodes
Black Lightning - Season 2 - 16 episodes
Charmed - Season 1 - 13 episodes
DC's Legends of Tomorrow - Season 4 - 16 episodes
iZombie - Season 5 - 13 episodes
Jane the Virgin - 5 - 19 Episodes
Legacies - Season 1 - 13 episodes
Riverdale - Season 3 - 23 episodes
Roswell, New Mexico - Season 1 - 13 episodes
Supergirl - Season 4 - 22 episodes
Supernatural - Season 14 - 20 episodes
The 100 - Season 6 - 13 episodes
The Flash - Season 5 - 22 episodes