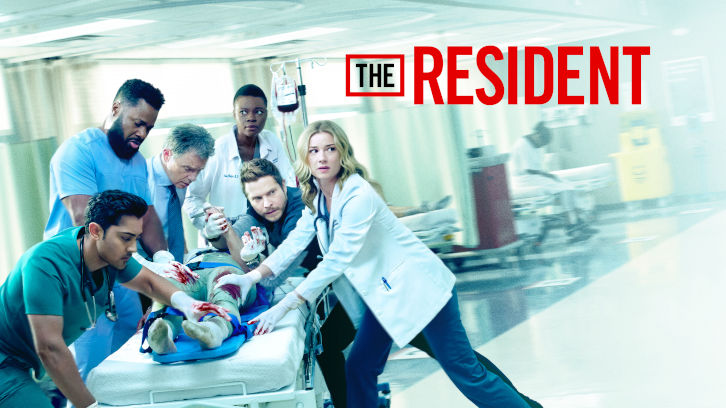 The last two episodes of "The Resident" have been truly impressive. The show continues with a captivating soundtrack, a testament of a great show, in my opinion. I can't be the only one that discovers 75% of her music from shows I listen to. "Rude Awakenings and the Raptor" started off with a badass intro, and striking edits. While I found the camera work to be quite weird at times, the episode and the continuing storyline was overall pretty awesome.

By the end of last week's episode, Bell and Lane had slyly managed to push Claire out the door, and place Bell in a position of power, as the hospital's CEO. I know that this is supposed to be bad news. It is really, because he knows has the power to fire who he sees fit, such as Nic, last week and he is abusing this power. I know this is bad news, but he's actually not bad at his job here. He's better as a bureaucrat than he is a surgeon, so maybe this change is still a win. (If they manage to get Lane out of the picture…She's bad news.)


"Passion, love and discipline." -Bell
In "Rude Awakenings and the Raptor", Bell decides the wants to hire Dr. Austin as a new addition to the team of doctors. He's an oddball, but he's damn good at what he does, and he seems to be quite taken by Mina, professionally. He does add a nice balance to Mina and I am convinced he will bring an interesting energy to the show, as long as they don't overdo it and make him become a caricature. The moments of stunned disbelief from the other characters when it came to AJ's bluntness made for some funny sequences, bringing lighter touches to an essentially darker episode. For the time being, it looks like he's going to fit right in with our merry little group of rule breakers.
There were two medical cases going on this week's episode, one was there mostly there as a prop to get Dr. Austin's character more deeply explored. Both cases brought to light completely different sides of his persona. The first case was one of a man with a broken penis, and it was completely forgettable, except for the fact that it showed Austin's quirky, and quite awful, bedside manner.
"I like you already. Do you like me?" Dr. Austin
Then, there was Bradly, the overworked resident who fell through the hospital skylight, landing right in the middle of Bell's board meeting. While Bell is quick to rule the fall suicide, Devon has another narrative in mind. It's not the first we see of the young resident, but he's been a pretty erased character for the majority of the season. Bradley was never properly developed, and after how they showed him in the beginning of the episode, I feel like it was a missed opportunity, he seemed like a great character that would have won the viewers over. He's funny, and innocent. I wish we would have had seen more of him. I loved how having one of their own as a patient brought them together in the end. I mean, they always do come together, but this one had something different to it. They wanted what was best for him.
Nic, fired for Chastain in last week's episode, is now investigating Lane full time. She discovers just how far the oncologist is willing to go in order to keep the masquerade running. Lane isn't making it easy on her, every step Nic takes, she finds herself blocked one way or another. I mean, what kind of doctor has an enforcer.
What the heck?
Nic meets with one of Lane's old co-workers, one she whose reputation she trashed, one she accused of patient negligence, much like Nic. While the ex-doctor couldn't do anything about it, the ex-nurse practitioner still thinks she can, even when she is told to run. Soon afterwards, her appointment with the medical board is cancelled. Y
es, they do suck Nic, you've got that right.
Then, a strange man is found looming around her house with grocery delivery she did not order.
Yes, it's creepy, it's very creepy.
By the end, Nic is truly scared for her own safety and easily accepts Conrad's help. This surprised me a lot. Maybe this is because I tend to associate Emily VanCamp with her character on Revenge. I promise I will try to stop this. I'm excited though, to see the two of them working together on this.
Also, how many freakin' people were watching the house? The pictures were from 3 different vantage points.
"No. I am not fine. And I do need your help." - Nic


As I mentioned, the past few episodes have been very enjoyable, and with the season's final episode coming up shortly, I find myself hopeful, but very scared for the future of the show which week after week, grows on me more and more. It's not without its flaws, but it a show which has characters that makes me want to come back, week after week. I really hope it gets it's renewal. How hopeful/scared are you guys?

PS. The hospital's architecture is absolutely stunning, I don't know what building they actually take when shooting, but it seems inspired by the Guggenheim Museum. I love everything about it.