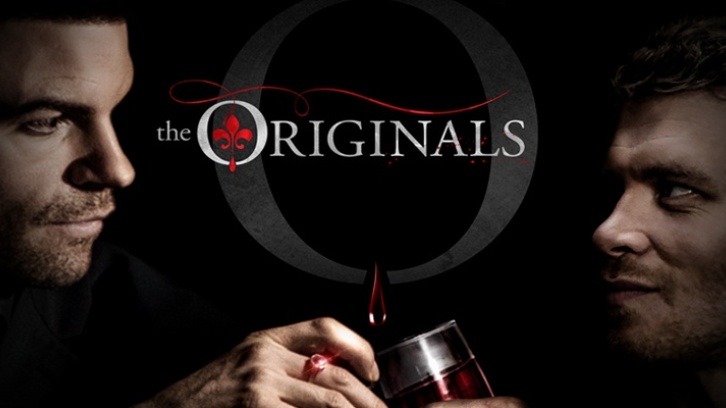 This week on The Originals, Roman kidnaps Hope and takes her to Hayley. Greta travels to France to recruit Elijah to help protect Roman and fight Klaus. Antoinette realizes too late that Greta was manipulating them. Vincent and Freya debate whether or not they should tell Declan the truth about everything that's been going on. Klaus and Caroline search for Hope. Hayley has her werewolf side bound by torture. Hope gets knocked out, thank god. Hayley fights Greta. Klaus tries to save her but is stopped by Elijah. Greta nearly rips Hayley's heart out but she throws them both into the sun to burn. Because that's totally better.

I'm over it: Everyone has to couples they love, hate or just don't care about. Sometimes you've even felt all 3 about the same ship. For me, this is the case with Klaus and Caroline. I loved them back on The Vampire Diaries in late season 3 and early season 4. After that something changed, not sure what but I started to despise them. Now after years of not interacting, I've come to don't really care anymore if they get together or not. I did enjoy their interactions this week. They worked well together to find Hope. It has to sting for Klaus that Caroline seems to know more about his daughter's life than he does.

Throwback Wednesday: It seems all of Klaus' exes get a shootout this week. It's been a while since Cami has been mentioned. I'm glad Vincent hasn't forgotten about her. She seems to still have a large impact on his life. I truly hope he finds happiness with Ivy (or someone else) by the end of the season. I didn't realize it until he mentioned it but we've never really seen him let loose and relax. He's been through a lot the past few years and has always been trying to hold everything together. Even now he was trying to protect Declan from meeting the same fate as Cami. I'm glad he didn't end up telling him anything. While on some level Declan does deserve an explanation (especially after putting so much effort into trying to find Hayley, poor guy), he's better off not knowing.
Hold on to your hats…: …because I'm about to go off. Some of you may have noticed how I haven't mentioned Hayley since week 1 or 2. It's because I accidentally read those spoilers that everyone had apparently already seen months ago. So I've been saving up some feelings that I'm about to share. First of all, screw you. Phoebe has been on this show from the beginning. She, her character and the fans deserved better than what the writers did with Hayley. This is the final season, this is not the season to start leaving out characters. And it's not just Hayley, but Rebekah (, Kol) and even Elijah as well but I'll come back to that in my review of the finale. She was a series regular and now she got the same amount of screen time as Caroline (no offense to her). I get that main characters tend to get killed off in final seasons but her absence for the past 4 episodes is inexcusable. Hayley deserved better than to be a victim for half a season. And then when we finally see her again this week, she gets tortured in front of her daughter, her werewolf side gets bound (which has always been a part of her) and then there's that stupid and unnecessary death scene. Why is it unnecessary? Because throwing your enemy along with yourself into the sun to burn to death should've been the last resort. Why not snap her neck or rip out her heart? And don't tell me she was too weakened, she clearly had enough strength to rip off fingers and throw herself through a door. So in short, this whole sequence made me physically ill.
Best relationship: Aside from all of the above, this episode did give us more of one of my favorite relationships on this show, the one between Hope and Hayley. Hayley knew she wouldn't be able to leave that house after the binding ritual but she went through with it anyway to save her daughter. I'm glad Hope was unconscious during her death, poor kid has been through enough. And the worst part is that she's going to blame herself for it. Sure she made a mistake by fake kidnapping her own mother but what teenager hasn't made mistakes. And when you're supernatural those mistakes tend to be a bit bigger than those of the average teenager. But she meant well. I truly hope that instead of blaming herself, she directs all that anger at Roman, who I'm just done with. If she forgives him you can expect another rant next week.
The blame game: Hope's not going to be the only one with a guilty conscience, though. Klaus will undoubtedly blame himself for failing his daughter by not finding Hayley sooner. He got to watch the mother of his child die for the second time, by the way. And the worst part is that he won't be able to comfort her with the Hollow still inside him. As for Elijah, once he regains his memory he'll probably try to find a white oak stake to stab himself with for the part that he played in all of this. He stopped Klaus from saving her, this will haunt him forever. And like I said, it's a good thing Hope didn't see any of it because that 15-year-old might rip the nearly 1000-year-old vampire to shreds.
Best quotes: Hope: "At least I know how you really feel."
Vincent: "I was talking to Ivy and she.." Freya: "Oh, oh you listened to Ivy." Vincent: "Stop it." Freya: "Stop what? No, pray tell, what did the sweet beautiful Ivy have to say?"
That's it for this week. Check in again next week for an all-new review and let me know in the comments what you thought of this week's episode.
Please be respectful in the comments, any unnecessary rudeness isn't welcome.