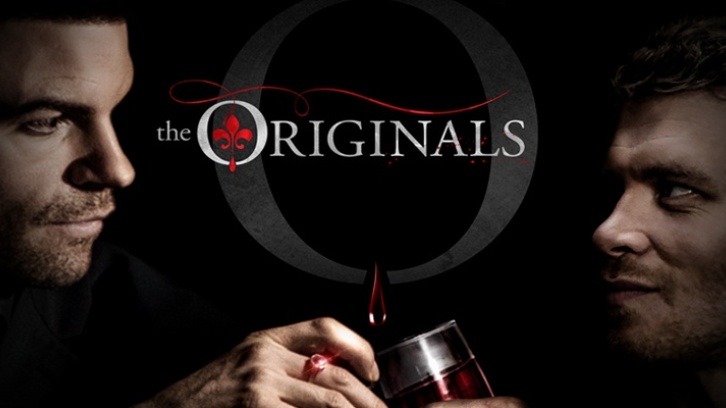 This week on the Originals, Klaus found the person responsible for kidnapping Hayley but she escapes (and beats up Josh, monster) before he can question her without vervain in her system. It turns out she's the wife of an old enemy that Klaus killed. She also happens to be Antoinette and Roman's mother. Hope tries to bind her werewolf side to help her mother but Klaus intervenes. She then sneaks out of school with Roman. Elijah finds out that he's met Antoinette before and in flashbacks, we see that Klaus lied to Elijah about Rebekah leading to a falling out.

I knew you were trouble….: The minute we saw Greta on screen I knew she was going to be a problem eventually. And I was more right than I thought. Sure, she did have a right to be angry at Klaus. And yet she focused her hatred on Hope and Hayley, who had nothing to do with what happened to her husband. And poor Josh was trying to help her, look at the thanks he got. Honestly, I hope Klaus kills her slowly.

Jaw meets floor: I started this review before I finished watching the episode so this section was originally going to be about Antoinette's past. I mean, I knew there was more to her than we first saw but I wasn't quite expecting this. However, I don't think she's still involved in all of that stuff. (Though, I could be wrong.) What does baffle me is that Klaus didn't make the connection when he met her for the second time 2 weeks ago. But by the end of the episode, I had something more shocking to talk about. I knew there was something shady about Roman, I said it weeks ago. I almost started to believe he wasn't. I found it a bit weird that he and Hope would already kiss, I figured this would be something that they'd save for the spin-off, especially since new viewers would have missed out on the couple's first kiss. But now I doubt he'll even live long enough to be a part of the spin-off. Even if he's been taught a certain way all his life, he's old enough to form his own opinions, just like Antoinette, so there's really no excuse.
The lost years: I've been begging for more info on what happened between Klaus and Elijah after they got separated in Chicago. It seems that after more than 5 years I finally got my answers. And honestly, I'm kind of disappointed. That's it? Sure, Klaus letting Elijah believe Rebekah was living happily ever after with Stefan and even writing her letters was cruel. But I was expecting way worse. Is this really the last time they saw each other before Mystic Falls? Elijah was prepared to kill his brother at that point. Which is not how he behaved in these flashbacks. Plus there was no mention of Klaus scattering them at sea, which is what he claimed by 2010 (or whatever year that was). So there must be more we haven't seen. There has to be another encounter where things really went to hell. And I demand we see it before the show ends.
Big decisions: For a 15-year-old, Hope has had to make a lot of big decisions lately. I was wondering when the werewolf thing was going to come up. There's been very little mention of it until now. I'm surprised she was actually excited about that part of herself until she found out to gory details, that is. But of course, she'd give all of that up for her mother. I think Klaus made a big mistake taking that choice away from her. If Hayley dies, she might never forgive him. As for the binding ritual, holy crap, that seemed a lot more horrifying than the glimpse we got of it in flashbacks. Though, now it makes sense why Klaus was tied up during. I cannot believe Esther put her son through all of that just to avoid having Mikael find out she cheated. Sure, Mikael was crazy jealous, but still.
Unresolved: So, remember how we all thought this season was going to be about the Original siblings dealing with the repercussions of last season and trying to find a way to unite? Do the writers remember that that's still an issue? Because we only have 8 episodes left and I think it's going to take more than 1 episode to resolve that stuff. Plus I care a lot more about the relationships between the Original siblings than I do about some random nazi villains.
Best quotes: Greta: "You and I have a friend in common." Klaus: "Oh, I sincerely doubt that."
Hope: "Why are you so interested in me." Roman: "The truth?" Hope: "No, lie to me."
That's it for this week. Check in again next week for an all-new review and let me know in the comments what you thought of this week's episode.
Please be respectful in the comments, any unnecessary rudeness isn't welcome.