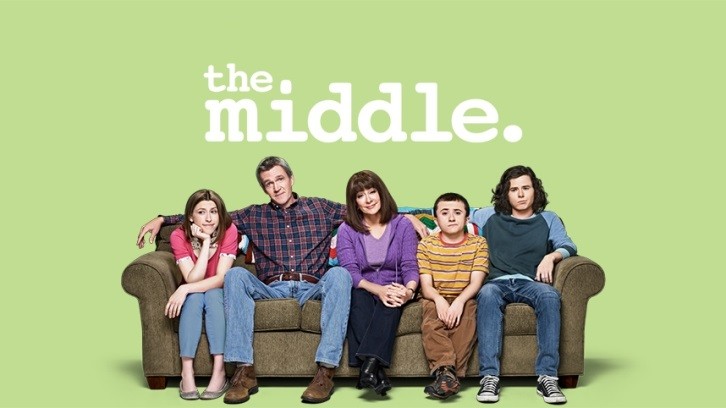 "The Middle" completes a victorious nine season run on May 22 with a two-parter series finale. I say victorious because in its long time on air, the family comedy has managed to maintain and even amplify its momentum without losing its essence. The characters have remained authentic and entertaining in their moments of growth, the relationships have become stronger yet the premise is intact.
Premiering in 2009 on
ABC
with a simple enough concept, "The Middle" was about the Hecks, your average middle-class family living in Indiana, tethered to a house always on the brink of falling apart. Frankie (Patricia Heaton) is the matriarch struggling to make it all work, her husband Mike (Neil Flynn) is a silent, solid, loving man. Both the actors came to this sitcom with already successful shows attached to them: Heaton on "Everybody Loves Raymond," Flynn on "Scrubs." Naturally, they proved to be a comedic force. The real surprise here were the three Heck kids. Eldest lazy goofball Axl (Charlie McDermott), over enthusiastic Sue (Eden Sher, a total standout), and bookworm Brick (Atticus Shaffer). All five of them shined on "The Middle" as an ensemble.
The legacy of "The Middle," if you really think about it, is that in an era of peak TV and true crime thrillers and dramedies, this show gave us a sweet, heartfelt family that almost anyone watching could relate with. There wasn't anything extraordinary about the Hecks, the city of Orson in which they lived, or their very typical neighborhood. The reason "The Middle" worked is because of its humor; it's hardcore humor that relied on building each character's quirks and personalities and bonds. The writing was always funny and evocative, especially Frankie's voiceovers. That melodious musical score always hit the right note. The actors brought the writing to life well, flawlessly nailing small bits, like McDermott everytime Axl sighs or Sher everytime Sue is excitedly grinning wider than a mile.
Do I wish the show was going on longer? Of course. However, nine seasons is a fantastic run and "The Middle" delivered almost every time so I have no complaints. It went out on its own terms and that's why, the series finale is just such a fitting tribute to it.
Here are some non-spoilery advance previews for the two episodes:
- We pick up right where we left off, with Axl delivering the news to his parents that he's accepted a job in Denver and will be leaving home. Frankie's initial reaction involves lots of cookies, unsurprisingly.
- Each member of the family ends up taking this news in their own unique way, some of which is quite surprising. Some of which really isn't.
- Remember that ripped wall between the kids' bedrooms? Turns out, it comes in quite handy because of another little accident at home.
- Certain objects (from the past & present) come to play in a pretty big way. Whether its books or Frankie's infamous blue bag or a certain snow globe, who's to say?
- This one is obvious but brace yourselves, there are a few really good emotional moments involving....well, you'll find out. You will need tissues. On a semi-related note: has anyone ever wondered what the longitude and latitude of the house they live in are? Hmm.
- It's not all tears, don't worry. There will still be lots of laughs because of the show's trademark brand of odd comedy. Heaton gets great scenes to do both, freak out about her son leaving but also to be cool and accept his future.
- Besides the Heck family, we will see some other beloved supporting characters, as well. Plus, the entire block gathers to bid adieu to the eldest Heck son for his latest adventure.
- Sue goes on a rollercoaster of heightened emotions. (Actually, let's face it, this could be her character description for every episode. Isn't that why we love Sue?).
- One of my personal favorite things to see on the show was the entire family traveling together if it means they're stuffed in that car. I was a happy camper towards the second part of the hourlong episode.
- I think this series finale should go down in the top 10 list of famous final words. The show gets some very fitting final scenes.
All in all, I do believe viewers and long time fans of "The Middle" will be happy with the conclusion the show gets. It may leave you wanting more because who wants good things to end, right? Well, it's almost time to say goodbye. To the perfectly imperfect Heck family, I sure will miss you.
"The Middle" series finale airs on May 22 at 8.30 pm EST.