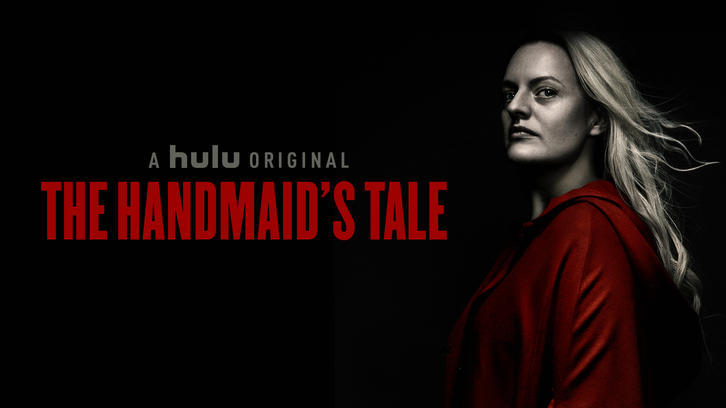 The Handmaid's Tale
"Seeds" was directed by Mike Barker with the teleplay by Kira Snyder. The episode is split between the colonies and Gilead.
Nick (Max Minghella) catches June (Elisabeth Moss) doing something surprising. Aunt Lydia (Ann Dowd) keeps meticulous records. Serena (Yvonne Strahovski) is jealous of Aunt Lydia for something. Aunt Lydia pisses Serena off. There are several weddings. Fred (Joseph Fiennes) has a word with Aunt Lydia. June has a secret.
Serena and June go for a walk. Serena gets what she wants and isn't happy with it. Nick makes a suggestion to Serena. Serena drops hints to an oblivious Fred, who isn't as oblivious as he seems. Serena gives some unexpected advice.
Fred makes a suggestion to Putnam (Robert Curtis Brown) and is turned down… mostly. Rita (Amanda Brugel) tries to reach out to June. Nick gets a reward. There's a new member of the Waterford household.
We check in with Janine (Madeline Brewer) and Emily (Alexis Bledel) in the colonies. Emily tries to show Janine the ropes, and Janine gets a dose of reality. Emily loses something and finds something else. Janine has a really good point.
Is there any point in my continuing to gush about the excellent performances, wonderful writing, or beautiful cinematography? Expect all of these! The episode is available via
Hulu on May 16
.
Here are some dialogue teases:
Not allowed to have these.
I wanna change my wish.
Everything was perfect.
I promise.
He's got all of us.
She doesn't have anyone to look out for her.
Quitting is very hard.
A papaya? Is that right?
Love never fails.
You're tough, aren't you.
God couldn't hold you in the palm of his hand somewhere else?
Special dispensation for Aunts. Really a burden more than anything.
She never misses a chance to complain about that baby.