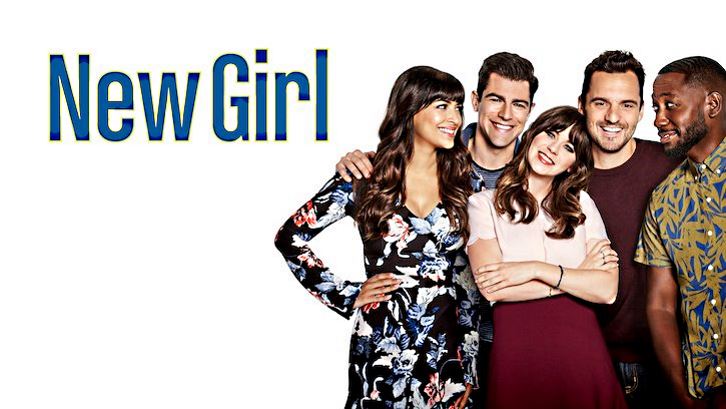 Episode: 7.07 "The Curse of the Pirate Bride"
Directed by: Josh Greenbaum
Written by: Ann Kim
Air date: May 15, 2018
Random thoughts:
- Welcome Dan Bill Bishop! No, not Daniel William. Dan Bill.
- Loved the short scenes with Ruth guarding the door to Jess' room. Schmidt being proud after she asks for money was a fun reference.
- Laughed quite a bit at that Nick (+ Winston and Schmidt) vs. Russell fight. Jess summed it up perfectly: "You're all so bad at fighting!"
- Tran talking! "Drive"
- Such a quick, yet hilarious line:
Nick: "
Merle said he's not publishing Chicago Hobo and then a bird pooed on me.
"
Winston: "
Where's the bird? I'll poo on him.
"
Episode: 7.08 "Engram Pattersky"
Directed by: Erin O'Malley
Story by: Dave Finkel & Brett Baer
Teleplay by: Elizabeth Meriwether
Air date: May 15, 2018
I really enjoyed this last season. It was well done, funny, brought back a lot of familiar faces and above all, it left the viewers with the knowledge that the characters they've grown to care about will be happy and together in the future. Hard to ask for a better conclusion. Heartwarming and sweet, with a moment to shine for each character. Will miss this adorkable group for sure.
A Trip Down Memory Lane:
Favorite Couple:
Schmidt and Cece
Funniest Duo:
Schmidt and Nick
Most Unexpected but Fun Friendship:
Cece and Winston
Favorite Final Season Addition
: Ruth
Memorable Moments:
- The Schmidt and Cece proposal
- The Weddings (Schmidt + Cece and Nick + Jess)
- Everybody finds out about Schmidt and Cece
- Nick, Jess and the landlord
- A Prince-and-Jess montage
- "Roar" slow motion fight scene
- "Because I Met You" speech
- Jess and Nick's first kiss
- Winston's search for a condom
Memorable Musical Moments:
"Cotton-Eye Joe" at Cece's wedding & The Bollywood dance
What did you think about "The Curse of the Pirate Bride" & "Engram Pattersky"? How about the series as a whole? The Greatest Prank - too big or just right? Any favorite scenes, quotes or jokes? Feel free to let us know in the comments. And finally, thanks for reading!