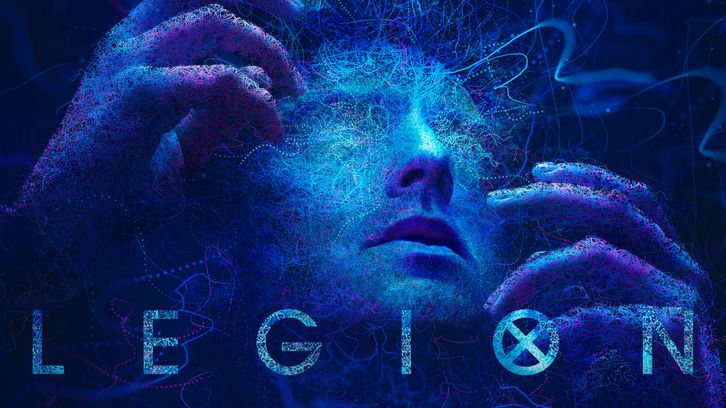 Legion 2.08 "Chapter 16" - Review:
Directed by Jeremy Webb, Written by Noah Hawley & Jordan Crair


Chapter 16
gave us a bit more answers but at the same time continued the slow pace that the series is known for. Yes, David may know where he's going now, but he doesn't know how to get there. The episode once again is another one of
Legion
's weird oddities that the show can add to its collection of weird oddities, and although the show may have its finish line of the race between David and Farouk in sight - this episode felt like that it was in no hurry to get there, taking a few stops along the way.
David's visits with Future Syd are once again complicating their relationship in the present and Syd actually is starting to trust her future self more than David. Their heart-to-heart scene was one of the episodes' best moments that shows that the series really excels in its quieter moments, just as much, if not moreso than its louder ones. Could their relationship survive the test that is being thrown at them? Clark is quick to suggest that the fate of their relationship could very well affect the fate of the world, bringing up the idea that because David is so powerful, he could potentially destroy it if Syd hurt his feelings. She's quick to remind David that she's on his side after parachuting to join him in the desert, kicking him and calling him an asshole, and this episode was a showcase for how much she's willing to take.
Legion
brought to the table during Syd and David's trip through the desert. Director Jeremy Webb has a wide and varied TV catalogue - stretching from
Doctor Who
to
Hell on Wheels
, and he's able to make the most out of the visuals here to give the show a unique comic book feel in these scenes, that really shined. I wish more comic book shows would use the panel-style structure with this during montages, as it worked really well even though
Legion
isn't your traditional comic book show.
The episode also provided an exploration into Fukuyama's backstory that was provided via Ptonomy, who found himself in the mainframe where he was able to touch the Admiral sending him on a journey into his past. We learnt that he was approached by a Government official who claimed that there was a psychic threat to the world coming, something like Farouk, and the procedure would render him immune to psychic manipulation. The perfect counterbalance for a brave new world where anyone's thoughts could be manipulated, this showed that the Admiral presumably has a larger role to come in the future of how things will play out in the end, especially given that Farouk is so keen to take him out of the game. We also got to see an interesting sequence here where Ptonomy is now able to find out more about Fukuyama than he perhaps intended. As a result, he finds the location of the monastery.
And to make matters worse for David and Syd, they manage to happen across their own future in the process of looking for Farouk's body. Their skeletons lie alone in an embrace in a tent, and Syd is quick to claim that any life that they have together will always end the same way. David is not so sure, ever the optimist, and Syd wants him to prove him wrong. This season has put the relationship of David and Syd through the wire to the point where Syd recognises during her earlier conversation with Clark that she loves what they were, but is just not sure if they're not the same anymore.
Legion
standards, with the scenes between Clark and Syd feeling entirely a bit too same-y, it was still an effective episode. Given that Noah Hawley is scheduled to direct Chapter 17, that would suggest big things lie in store for next week's episode, too.
What did you think of Chapter 16? Let me know in the comments section below and be sure to stay tuned for next week's episode, Chapter 17 airing next Tuesday on FX.