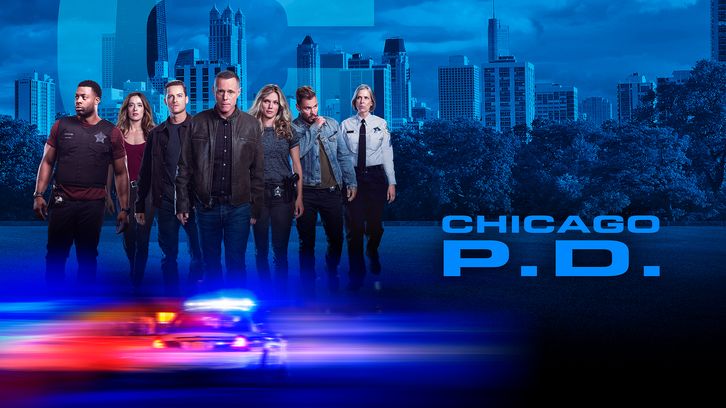 Chicago P.D.
Homecoming
Season 5, Episode 22
Season Finale

Episode Airs:
On NBC Channel
- Wednesday, May 9, 2018 at 10:00 pm Eastern / 9:00 pm Central


You just need to watch this episode.
The official synopsis of this episode is:
SEASON FINALE - Tensions run high as Intelligence seeks justice for Olinsky (Elias Koteas) after he's stabbed in prison. Antonio's (Jon Seda) loyalty is put to the test and Woods (guest star Mykelti Williamson) looks to take down Voight (Jason Beghe) once and for all.
So I should mention up front, even though I write for SpoilerTV, I'm not a huge fan of giving away spoilers for episodes that haven't aired yet. So, that being said, here is my preview and what I can't say in words, hopefully the pictures tell you all you need to know.
My preview of the Season Finale Episode - Homecoming...
There truly is a lot I can't say about this episode. But, I will say, you just need to watch it. Why you ask? Cause it answers so many questions I've had over these past five years. Come on, you say, No, this episode will finally help make you understand who Voight truly is at the core of his being. Jason Beghe's performance in this episode should be praised for his subtle nuanced performance. For all the conflict I've had over the years of watching Voight first on Chicago Fire, and now on Chicago P.D., I could never really tell, is Voight good or bad? Does this episode answer this question, I don't think so. But, now I have a better understanding of not only who he is by his actions and the love he feels for his people, but also how he sees himself and his role in the grand scheme of things as a Chicago Cop, doing what he does. He says it in his own words in one of the best scenes of the entire show.
I titled my preview Full Circle, and there is a certain story arc that finally comes to fruition. And, though I had a sense something was coming, I certainly enjoyed how it ended. Can we just say, poetic justice and it was grand to watch.
Watch it. I know I'll be watching. I don't think you'll be disappointed. There is another story arc that also ends, that started in Season One. I think that is why they titled this episode Homecoming.
Decisions made, timing and consequence are splashed throughout this episode. And as a season finale, I think it lived up to the expectation of a season finale. Is it perfect, no, but then it doesn't really need to be. Cause the parts that are perfect remind you why you love watching Chicago P.D., and why you keep coming back every time.
I hope these pictures below add a little more to what I've already said and tell you a little more than I can say in words.
Let me know what you think of this episode. And don't forget to watch. I know I'll be watching on Wednesday, May 9, 2018.