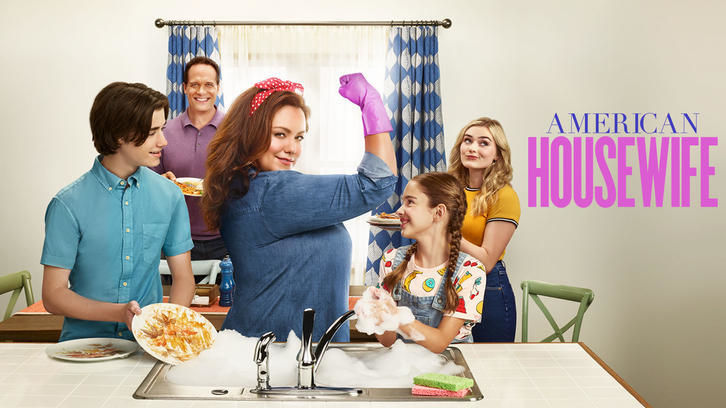 Get ready New York City, because here comes Katie!

The end of the school year is rapidly approaching, which means the big spring gala is as well. Also coming up is prom - and Katie's having Taylor wear her very pink, very frilly, very last century old prom dress to save money. Fortunately for Taylor, she's found the dress she actually wants on sale at a store in NYC, so her and Trip plan to head to the city to buy it. Katie's less than thrilled that Taylor's taking Trip and not her to the right of passage event of buying her first prom dress.

At Katie's presentation meeting for the gala, she's prepared to a tee, right down to the laminated pages Greg insists she have. She's got everything ready. Well, everything but Nathan Fillion that is. She certainly doesn't have him.


Angela finds out that Nathan Fillion is in New York doing a sci-fi convention for Firefly. (WHY DID IT ONLY GET ONE SEASON?? WHY!) In dire straights, Katie comes up with a plan to drive Taylor to New York City and stop by the sci-fi convention to see if she can convince him to put in an appearance at the gala. Although Taylor's not happy about the change of plans, Trip, being the "dumb sweetheart" that he is, tells her to go ahead and go with her mom.

Equally important to Katie's plan is Oliver, who she enlists to stay up all night and binge watch all 14 episodes of Firefly plus the movie ("Binge or starve!"). They're going to need a superfan if they're going to prove their merit at the convention.

Greg, meanwhile, decides to spend the day teaching Anna-Kat how to throw a football before she joins the flag-football team. He and Katie are making her sign up for a team sport so she'll be somebody else's problem for five hours a week! Unfortunately, the only experience Greg has with football is watching it from the sidelines while playing tuba in the high school band. So, he calls Trip in for backup.

Determined to play the "cool-mom" on the trip to New York, Katie sets out to become Gilmore Girls level besties with Taylor. Once in New York City, they head to the convention (which, I have to admit, looks really fun!), where Oliver (who's turning out to be a huge Firefly fan now that he's been forced to watch it), basks in the glory of full-on nerdom. (The other nerds are amazed by the fact that he's a sci-fi fanatic AND has a girlfriend!)

Back at home, Greg goes in to make smoothies while Trip and Anna-Kat practice football. When he accidentally spills one on Trip's bookbag, he finds more than he bargained for. Trip's got a motel reservation for prom night stashed in his bag! At this, Greg flips out, kicks Trip out, and calls Katie.

When Katie tells Taylor that Trip made a motel reservation to try and take advantage of her, Taylor clarifies. Trip's not trying to take advantage of her. She made the reservation. Uh-oh.

Oliver, who's embarrassed that Katie and Taylor are about to have the argument of the century in front of all his new found friends, tells them to find somewhere more private to duke it out, and the two of them end up backstage in a set of the Serenity cockpit. And who so happens to be there eating his lunch but Nathan Fillion himself...

Nathan ends up stepping in as a mediator between Katie and Taylor. Taylor admits that she doesn't even know if she's ready to go "motel-room level" yet. And Katie agrees to calm down if Taylor will promise to take her time growing up and tell her when she and Trip do decide to take the next step.


When Katie asks Nathan to come to the gala riding in on an elephant, he's in. Apparently, the box of animal crackers he was eating were all elephants. It must be a sign!
Back in Westport, Greg makes up with Trip and Katie rubs her success in Tara Summers' face. All is well in the Otto household!
Random Thoughts:
-I loved Angela's wine phone case!
-Katie cutting donuts to prove she was cool was hilarious.
-Best quote goes to Katie about Taylor and the motel situation. "Listen, I've gotta be a parent if I don't wanna be a grandparent!"
Do you think the Spring Gala will go off without a hitch? Let me know below!