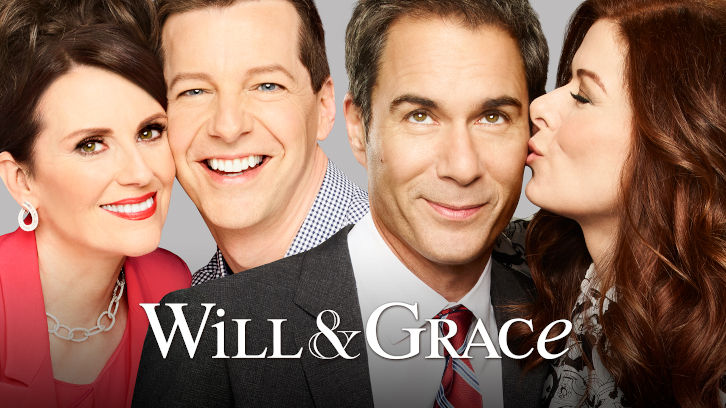 And here we are! At the end of the 16 episode long road. Will & Grace first revival season (9th overall) wraped tonight with a hilarious outing pushing pressure on the show's main plot, the dysfunctional relationship between Will & Grace.


I wasn't sure how this story with Grace das will turn out and if it would be too tedious for a final outing. Eventually it turned out amazingly as the combination pf Grace's Dad & Will's mom pushed the story hard and the characters even harder. I could relate to the nerve crashing annoyance the parents caused to Will & Grace.
I didn't anticipate the season ending especially after the beautiful speech Will & Grace delivered in front their parents and Jack and Estefan. It was so convincing while completely faulty in its essence. All the couples making decisions based on the fact they don't wanna be like Will & Grace was a neat twist and their reaction was hilarious. I really wonder if this will change something between them in futire outings.
Especial kudos to Blythe Danner and Robert Klein, tremendous performances. They truly brought those weird words to life.
The only disappointing part of this episode was the rapidity Jack got over Drew. I love Jack he is a force of nature and the way he loves life is something I envy but theycould've skipped the Estefan story. I know it had bigger purpose for the Will & Grace story but I hope they give more meaning to his break up in the next season. Estefan and Jack's digs at Will and Grace were hilarious, though. #noFilter
Last but not least the funniest story of this episode. Megan Mullaly and Alec Baldwin pulled out all the stops and delivered Award winning performances throughout the episode. From them screaming at each others naked bodies over their sharade sex and Smitty kiss I enjoyed every single tidbit of their interaction, hashtag MeToo!
Karen(after Malcolm proposed to share a kiss via Smitty):I've heard that is how Mike Pence and his wife have sex through his trainer
That is it my dear friends! A wrap on a really strong revival season which brought brilliant performances by our 4 main leads which hopefully will be acknowledged during the upcoming award season. Now it´s your turn to tell me what did you think of the W&G season finale and of the first out of 3 revival seasons. Hope you`ve enjoyed the ride and thanks for reading. Till we meet again in late September.