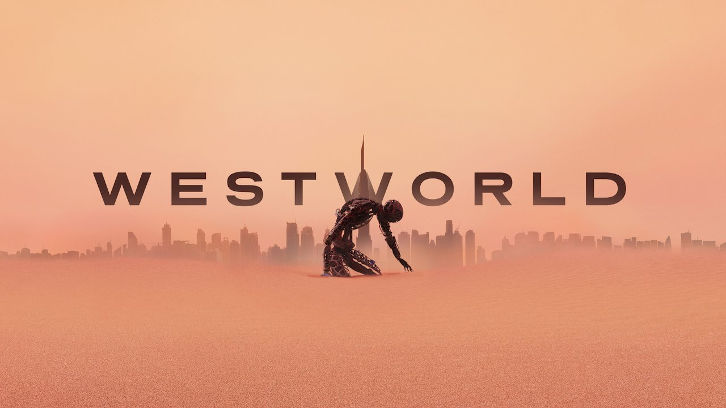 "This isn't me reading you in."

That line, said by Charlotte to Bernard halfway through Westworld's second season premiere, could very easily have left the mouth of creators Jonathan Nolan and Lisa Joy at any stage during its freshman run.

For much of that first season, the true nature of reality was kept hidden from viewers more than governmental secrets. In the same vein as LOST, this was never too major an issue, because viewers could still appreciate what was happening at any given moment without straining themselves analysing the placement of a coffee cup or blade of grass, or some other minute detail that could crack the case wide open. But, unlike LOST, Westworld lent particular attention toward the idea that the mystery is 'the thing' and all other elements must revolve around it. As a result, the finale culminated in half a dozen different revelations and twists that felt like they were trying to outdo one another.


"Journey Into Night" doesn't quell fears of history repeating itself, but it also doesn't indicate that just as many secrets are being held under lock, key, voice authentication, fingerprint, and DNA sample. One would hope this to be the case naturally, if only because so much was revealed a year and a half ago that surely Nolan and Joy don't have quite so much to withhold.

What's intriguing about the episode is that it unveils a solitary mystery and by the end of the 70 minutes has somewhat solved it. Bernard awakens on a beach and eventually remembers what happened between last season's finale and now: he killed hundreds of hosts that are now floating in a lake. Quite why he did so remains unclear, but his twitchiness throughout the episode suggests he could have had the artificial intelligence equivalent to a psychotic break. Jeffrey Wright was superb last season and continues his strong work here, finely balancing Bernard's will to appear fine and his actual struggling state.

Westworld took great pleasure in dragging out its twists and turns last season but it would benefit now from giving viewers more information more quickly — and that's proven by what happens away from Bernard.

For much of last season, Maeve stood a cut above the rest. Thandie Newton showed her talent with ease and her sentience was the most emotionally impactful. This may be Dolores's story, and Evan Rachel Wood might have top billing — Newton takes second — but Maeve runs this show just as much. While Dolores kick-started the revolution with the Wyatt narrative and Ford's murder, but Maeve is leading a charge.


The ease and swagger with which she commands fellow hosts is glorious; she isn't leading an army on her personal quest but could easily do so. Instead, just Hector, her relatively newfound lover who appears far less psychotic and evil when thinking for himself than when running on Lee Sizemore's narratives. Lee himself remains alive, albeit terrified and quivering, assisting Maeve in her search for her daughter.

It is here that Westworld demonstrates how little it truly needs to rely on trickery. To this stage, Maeve is the most human of all the non-human characters — more so than even Bernard, who was unaware of his true nature for much of last season — and her emotions are what tends to shine through everything else. If last season was about Man in Black's search for The Maze, season two appears to be about Maeve's search for her daughter. Making this the season's main story arc is a smart move, and she will anchor the season.

Dolores, the bringer of change, has become fully integrated into the Wyatt narrative. As such, she has veered into the realm of psychotic, brandishing a shotgun on horseback and setting up guests to be hanged. As searches for higher purposes go, Dolores's journey has been pretty extreme. It's interesting just how far she's willing to take this crusade, setting her sights on taking the outside world as well as ruling Westworld. Forget for a second that she knows nothing of the real world. What makes this target so fascinating is that neither the hosts nor the guests have any protection — in either world — and so this is a very dangerous blind mission.


It's one that Teddy doesn't support either, and who could blame him? This is, for all intents and purposes, a suicide mission, and Dolores isn't exactly inspiring confidence by brutally murdering people. But the one constant she has had, throughout every narrative, has been him. This isn't a situation where he is likely to betray or go against her, but whether he puts his full support behind her is yet to be determined.

Elsewhere, Man in Black/Old Man William switched his focus to finding "the door," directed by the young Ford. The conversations between the pair last season were great, particularly with Oliver Bell a spitting image — both visually and in his dialogue — of Anthony Hopkins' portrayal. That William then decided to murder him only emphasises just how high the stakes have been raised in the park. Any rules have gone out of the proverbial window and that next level he's long since wanted? It's finally here.

Arguably, "Journey Into Night" suffered somewhat from a lack of focus, but this is a show in which nothing is ever as it seems, 16 months since it last aired, with a number of characters who have appeared in numerous forms and iterations since the series began. As a starting point for the season to come, this works well.

Notes:

• The visuals in the title sequence have changed! They still look great.

• Any time a series or film plays "The Entertainer", I can only think of this scene from The Simpsons.

• I'm intrigued by the fact that Westworld's first response to the criticism of its portrayal of female nudity was to show a full frontal of Simon Quarterman's Lee. That wasn't what I was expecting.

• Bernard and Charlotte are looking for Peter Abernathy, Dolores's father from the series premiere, in order for Delos to send an extraction team to save the remaining humans.

What did everyone think of "Journey Into Night"? Leave your thoughts in the comments below!