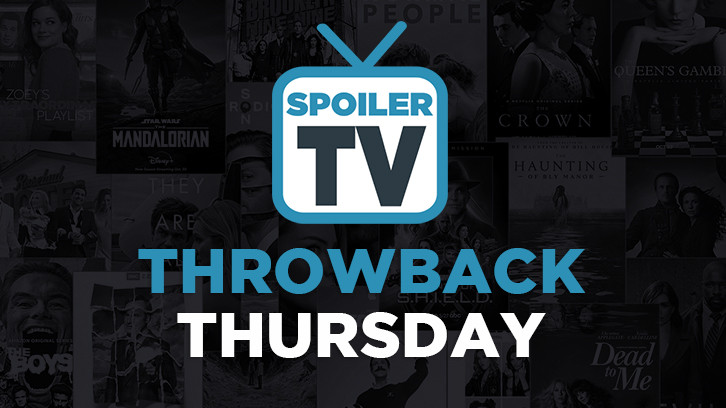 Throwback Thursday is a weekly feature at SpoilerTv where contributors look back on past episodes of TV that made an impact on them. This week I want to take a moment to look back on a One Tree Hill season 7 episode, The Last Day of Our Acquaintance.


Quick Recap: Lydia James, mother of Haley James Scott, Quinn James and Taylor James returns to town because she has cancer and not long to live. She accepts the fact that she is dying, while her three daughters deal with it in very different ways. Lydia just wants to spend her last days at peace and happy, and once she collapses in the kitchen while making Haley's traditional birthday soup, she starts to slip over the course of the episode, but when she does go, she goes surrounded by the people she loves including her daughters who have now mended fences and she drifts off to the afterlife to meet her husband while a slideshow of pictures of her life and "Landslide" plays in the background.
The string of episodes leading up to Lydia James death are all difficult to get through, but this episode, the one where she does make her way into the afterlife is especially difficult because of the reactions of her daughters. I know what it's like to have someone close to you dying and there's nothing to do but wait and the confusion that comes with it. I've been Haley, breaking down because there's so much I don't know that I wish I had time to learn from my relative and wishing I could do more. I've been Jamie, watching a grandparent pass on and feeling sad that my mother was losing a parent. What hit me the most, was the interaction between Taylor, the black sheep, and Lydia. Taylor feels like a screw up and not as special as her siblings and struggles to love herself and she feels lost, but Lydia on her deathbed comforts her and tells her she sees so much of her self in her. I lost it at that point, having similarly felt the same way when a death impacted my own family.
For me, a good episode of TV is one that moves you to laugh, or to cry, or to think and despite being a glorified soap opera in season seven, this particular episode of One Tree Hill did that. Maybe it was the use of "Landslide" or "I shall Believe" or maybe it's the fact that when confronted with our mortality we are bound to get emotional. Either way, I encourage you take a moment and reflect on your own life and see if you're living it in a way that when it does come to an end, you can say "I did good" just as Lydia did as she passed on to meet her husband in the afterlife surrounding by her loved ones. I know this is a pretty sad episode to cover for TBT, but I'm glad I did.
We'll be talking about this episode in a few short weeks on my One Tree Hill podcast which you can find
here
. (Sorry for the shameless plus, except not sorry)
Have you seen this episode? Were you impacted by Lydia's death? Do you miss One Tree Hill? What were your thoughts on season 7? Sound off below.

All episodes of One Tree Hill are now streaming on Hulu in the US.