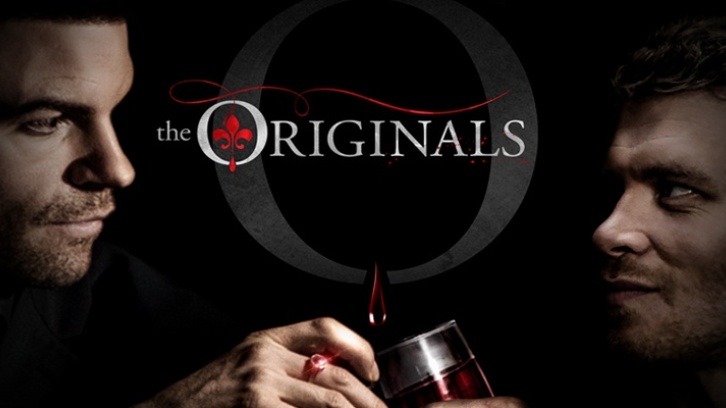 So the final season of The Originals starts by picking up 7 years after last season's finale. Hope is now a teenager attending Caroline and Alaric's school. She tries to help a werewolf student by turning him into a hybrid but ends up almost causing war between the vampires and the werewolves when he kills someone. Keelin is in Lebanon and asks Freya to join her. Vincent fears Klaus is pushing it by going to see Elijah, who has no memory of his family. Rebekah turns down Marcel's proposal which leads to him returning to New Orleans. Klaus goes on a killing spree, killing all of his enemies, and is interrupted by Caroline, sent by Rebekah to talk some sense into him. Kol is in Belize with his wife, Davina. Hayley is dating a human but seems to get kidnapped at the end of the episode, leading to Klaus returning to New Orleans. Vincent's worries come true when it starts to rain blood.

Favorite friendship: I really love how the friendship between Freya and Vincent has grown. It seems that they're both in charge of the witches of New Orleans. 7 years ago they were friendly enough to work together but there was still a lot between them that was hard to forgive. But now Vincent and Freya seem to have become really close. Freya has had to make a new family now that she's separated from her siblings. And it seems she's managed pretty well with Vincent, Keelin, Josh, and Hayley. I do have one question. From what I remember, Freya doesn't have a part of The Hollow inside her. So why did Vincent make such a big deal about Hope coming back to New Orleans, and why can't she go visit one of her siblings?

Most improved: I'm so proud of Josh. He's really come a long way from season 1 when he was just a newbie vampire. He's running the vampires now, now he just needs some happiness in the love department. Too bad Marcel is going to mess all of that up when he gets back. Things have a way of getting violent when Marcel is in charge.
Fine either way: Speaking of which, I've always been pretty indifferent about Rebekah and Marcel's relationship. Personally, I think Rebekah can do better but I was fine with it if he makes her happy. But considering how she reacted to his marriage proposal, maybe he doesn't. I understand that she wouldn't want to get married without her family, after all these years Marcel should get that as well. Instead, he seems to be giving her an ultimatum, which she didn't respond well to. When will people realize that asking a Mikaelson to choose between them and family, the latter always wins? I do hope we'll continue to see Rebekah throughout the season, despite her being on her own now.
Favorite new face: I've always been a Klayley fan (no ship wars in the comment section), but I have to admit that I like Declan for Hayley. And I'm well aware that he'll probably either end up dead or have some evil secret, but he seems so pure. I'm sure this character is going to get a lot of hate because he's getting in the way of certain ships, but (at this point) it is not deserved. While I'm on the subject, I urge everyone to keep things civilized and not send the actor hate. For this last season, let's just enjoy the show as one big fandom.
Oh boy: So Klaus has been busy. Apparently, he's working off his list of enemies. Boy, I would love to see that list. Did he write it down over the centuries? Has it been digitalized? Anyway, it was to be expected that Klaus would start spiraling without his siblings. He's only been without them a few times (including right before he arrived in Mystic Falls, a time period we still know nothing about, even after 5 seasons). And it's one thing when they go their separate ways because of conflict, but in this case, they had no control over it. And Klaus hates not being in control. So his plan is to kill all of their enemies to "protect" his brother, but he seems to forget that killing people is how the made a lot of those enemies in the first place.
Biggest question: So several people stated that despite 7 years passing, Hope has not heard from Klaus in 5 years. That means something changed about 2 years after last season's finale. So what could've possibly happened to make him stop talking to his daughter, who he loves more than anything? Did he feel like he crossed a line in shedding blood and no longer feel worthy of talking to her? He clearly has still been in contact with everyone else in the past 5 years. He immediately picked up when Rebekah called (even if he ignored her later) and had no problem calling Hayley. I really hope this gets discussed when Klaus and Hope meet again next week.
Prediction: So things got pretty bad towards the end of the episode. I mean, blood raining down isn't exactly a good sign. I'm actually surprised it took 7 years for Klaus to actually take things too far and talk to Elijah. Clearly, it seems to have effects near everyone involved in that spell. And now Klaus is headed for New Orleans, he'll be near Hope for a while which is bound to have some bad consequences. And I'm sure Rebekah isn't too far off making her way towards New Orleans as well. I hope Keelin is the forgiving type because I highly doubt Freya is going to make it over to her. Vincent was right, it was only a matter of time before this whole thing exploded.
Best quotes: Klaus: "I, myself, prefer Klaus The Mad. Do spread the word."
Kol: "I'm sure you've noticed by now, the best people are black sheep." Hope: "Like my dad?" Kol: "I was referring to me."
That's it for this week. Check in again next week for an all-new review and let me know in the comments what you thought of this week's episode.
Please be respectful in the comments, any unnecessary rudeness isn't welcome.