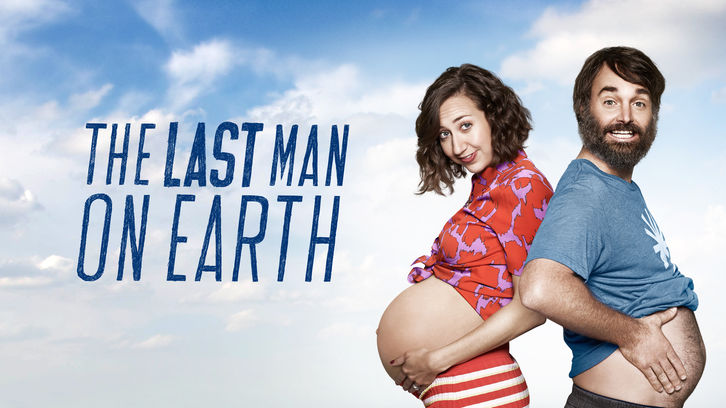 With Señor Clean, The Last Man on Earth picked up where it left off at the end of Hamilton/Berg and gave us an episode trying to show Tandy as a new man. Then with Release the Hounds, it gave us a super cringe-worthy episode that also managed to be somewhat touching. Let's recap.

Tandy (Will Forte) didn't even realize he didn't kill Karl, because he is Tandy and does't seem to understand that shooting somebody and blowing them up do not have quite the same result. He recalls the event for the others, being more graphic than they need him to be. After that, the gang have a funeral for Karl, with two coffins since his body was blown up in half. As everyone is saying a word about the deceased, Gail (Mary Steenburgen) decides to compliment Tandy for taking care of the Karl situation for the group. She recognizes that he has changed since they first met. He listens now, he is a less annoying person. But how long can that really last?


(Cleopatra Coleman
) both try to see if they can trick Tandy into being his old self, the one who tells bad jokes and whose actions make everyone cringe 99% of the time. But Tandy keeps up the good work and actually starts bonding with Gail. He starts calling her "G Spot", drinks and sends off dirty diapers in the sky with her, and really hopes he can make his mother-in-law appreciate him more. But everything goes south when Tandy misread Gail's intentions and accuses her (in front of Carol nonetheless) of trying to seduce him. Disappointed, Gail tells Tandy he is an idiot and leaves the room. In the end, it appears that Tandy has not changed after all.
Meanwhile, Todd (
Mel Rodriguez
) is mad at Melissa (
January Jones
) for lying about Jasper's whereabouts. He wants to go
All in all, this episode was weaker that the previous one but it had the advantage of presenting to the viewers a version of Tandy that is not as annoying as usual. Don't get this wrong, Tandy is a fun character, but the opportunity to see him being less of a cringe-worthy person was refreshing.
Release the Hounds
, an episode that balances a storyline about Carol and Tandy being horny as can be with a storyline about Todd falling deep into depression. The thing is, that conversation between Todd, Melissa and Erica did not go particularly great. Of course, after being asked to carry Todd's baby, Erica needed time to think but that did not prevent Todd to have very high hopes. However, after discussing the matter with Gail, Erica decides against Todd's request, which had a very negative impact on the poor man. Being denied once more a chance to be a father makes Todd falls into a depressed state where all he does is play with trains. Everyone tries to cheer him up, and things get more and more complicated over time, especially for Tandy and Carol.
Here is the thing, just as Todd was asking Erica to have his baby, Tandy and Carol decided it was time for them to have sex again (despite the fact that it was a little early after Carol giving birth - but since Carol had such an usual birthing experience, Gail gave them her medical blessing). The two act like too horny rabbits and make everyone, the viewer included, uncomfortable in true
Last Man on Earth
fashion. The sensual games are on and turn out to have quite the effective results. A time jump during the episode lets viewers realize that as Todd fell deeper and deeper into depression, Carol progressed in the stages of a new pregnancy. Her dilemma is therefore understandable: she doesn't want to hurt Todd's feeling by telling him she is pregnant when he cannot have a child, but at the same time she simply cannot hide it forever.
To remedy to this problem, Tandy has an idea, and we all know that's never a good sign. He attempts to make Todd believe that he hates having kids and, as he and Todd are sending dirty diapers attached to ballons off in the sky, Carol shows up to tell them both that she is pregnant, through very unconvincing acting, and both her and Tandy pretend that it's the worst news ever. It doesn't have the effect they hoped for on Todd though. Enraged, he goes full-on Godzilla on his train installation and destroys everything. However, it seems to help him process his sadness. In the following scene, he shows up freshly shaved and back to his normal self. But just as he tells everyone he feels better and has accepted his childless fate, Erica announces that she has changed her mind and wants her daughter to have a sibling. Talk about an emotional rollercoaster this episode was for poor Todd! But not all is well that ends well. Remember the balloon-bound diapers? Someone finds one of those ballons, indicating the group's location, and seems to be heading there way. Is it a new friend or a new threat?
What did you think of
Señor Clean
and
Release the Hounds
?