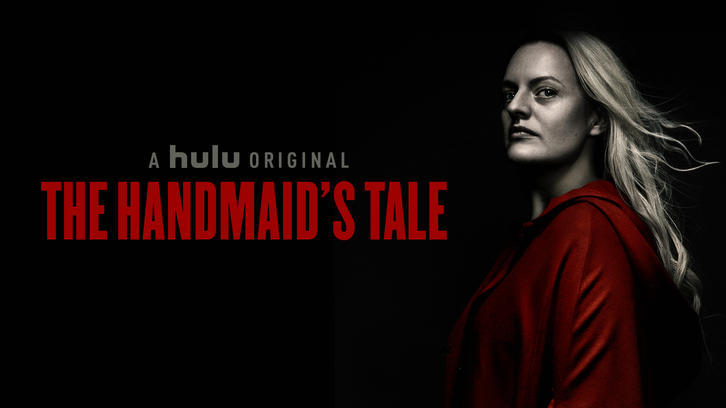 The Handmaid's Tale
returns for season two with two back-to-back episodes on April 25 on Hulu. Great acting, directing and cinematography are still the hallmarks of the show. I'm really liking the "musical" choices at the end of the episodes too. If these two episodes are anything to go by, it's going to be a very different season.
"June" is directed by Mike Baker with the teleplay by Bruce Miller. We begin exactly where we left off in Season one. We discover that they've found a new and utterly horrific way to torture the handmaids. Look for an amazing reveal of where June (Elisabeth Moss) has been all this time.
There will be more flashbacks to June's happy little family. There's a really terrific scene between Moss and Ann Dowd (Aunt Lydia). Aunt Lydia makes June re-think her actions, and Aunt Lydia may prove to be a more powerful influence than Serena Joy (Yvonne Strahovski). We find out that Aunt Lydia has a thing for bells.
Be prepared for the most uncomfortable internal exam… ever. Somebody will unexpectedly call Offred June and then leave a gift for her. Four things are burned. Things will get bloody…
Here are a few dialogue teases from this episode:
Seriously? What the actual fuck?
Don't get them. Don't pick them up.
There is more than one kind of freedom.
Friends don't stone their friends to death.
You'll stay?
Children are so precious that we have to make certain they are in a safe home environment
"Unwomen" was also directed by Mike Baker with the teleplay by Bruce Miller. This episode is split between June's story and Emily's (Alexis Bledel) in the colonies. June also has a change of scene. The flashbacks in this episode are about Emily's past, including her wife, played by Clea DuVall.
June almost makes a very bad decision. Look for the other shoe to drop. There are some nice echoes of images from the first season, so look for a new take on the bundle of letters and the missing wall at the refugee centre.
I love Clea Duvall and she didn't have nearly enough to do in this episode! Marissa Tomei also guest stars in the episode in a somewhat surprising role. Tomei's role is also small, but she turns in a fantastic performance. Emily will also find a way to gain some satisfaction. Alexis Bledel also turns in an amazing performance.
Here are a few dialogue teasers from the second episode:
We get so comfortable with walls.
Gilead is in you…
You should think of this as an opportunity.
After a while, crocodile.
A mistress was kind to me once.
Welcome to the fight. It sucks.
You thought that it was time to hide the dykes.
Look for that double episode premiere of The Handmaid's Tale on Hulu on April 25th!