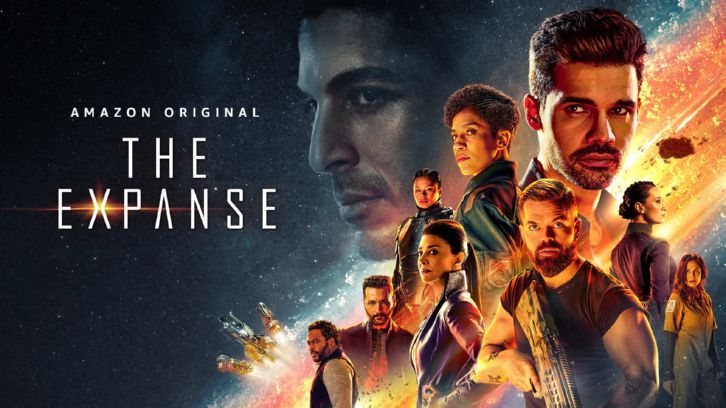 Though the premiere felt more like Season 2 episode 14, picking up right where the finale left off, 'Fight or Flight' marked a tonal shift in the show.

War has arrived, not only between Earth and Mars but in a sense, there is a more personal war of ideas brewing between various characters.

On the Rocinante, Naomi's reveal last season that she gave the protomolecule sample to Fred Johnson, effectively giving the Belters a powerful advantage in the war, caused a split between her and her crewmates.


As Prax poignantly explained in his reason for renaming the ship Pinus Contorta - the conifer must die in a fire to give new life.
The metaphor felt equal parts personal and a meditation on the events surrounding him. Prax is no longer a man driven by his love for his daughter. That man had died along with the hope she is no longer alive, giving way to a man consumed with anger. But his words also spoke to the system-wide anarchy and the broken relationships caused by Naomi's betrayal, all of which are sure to bring change once the dust has settled.
There is also a war of ideas on Tycho Station. With the protomolecule in Fred Johnson's possession and Earth and Mars engulfed in war, the leader of the Belters decided to make a strategic move by partnering with the enemy, Anderson Dawes. It was entertaining to see this through Drummer's eyes as she tried to make sense of why her closest confidant would partner with the man who tried to kill them.
There was also talk of salvaging the Nauvoo, which will slowly lead to the plot for the next book in the Expanse series, and anyone who hasn't read the source material, let me just say that things are going to get crazy on that front.
Elsewhere in 'Fight or Flight,' Errinwright continued his descent into evilness. Framing Avarasala as a co-conspirator with Mao, taking advantage of her being away on Mao's ship during a time of war, was a calculated and sleazy move on his part.
What was so great about Errinwright's storyline though is the conflict he expresses. We saw last season that the Undersecretary felt extreme guilt, as he did not mean for his assistance to Mao to lead to a destruction of a planet. Yet, he has come too far to turn away from his alliance. In this episode, it seems framing his friend wasn't an easy decision, but he is doing what he believes is necessary to survive so that he can achieve his own ultimate goal - ensuring the UN remains a superior power.
The only storyline where there was cohesion was on Mao's ship as Avarasala, Bobbie, and Cotyar worked to escape the vessel.
The friendly barbs between them provided some much-needed humour, but there was also clear camaraderie between the three, for example, Cotyar saying, "good job, marine," as Bobbie answered, "same to you, spy." Or the scene where Avarasala says her goodbye to Cotyar as they separate. Little lines and moments like these provided some feel-good emotions.
Also, how bad ass is Bobbie in her suit? The scene where she was climbing the exterior of the ship was absolutely breathtaking, and her having to calm the anxious Avarasala down as they took off was too funny.
There were plenty of other great moments in the episode, as well. Alex's call to his wife Talissa and children was an emotional moment. We haven't explored Alex enough in this series, and so it is was great to get a glimpse of his family life and to see the depths of his longing.
Holden smashing the coffeemaker spoke to the frustrations boiling high on his ship. I was hoping we'd see a surprise, wisecracking character in this scene, brought on the by the blue goo seen under the floorboards (book fans, you know what I'm talking about), but instead, we got a funny moment with Prax, who came into the frame and calmly suggested that "you should try tea."
By the end of 'Fight or Flight,' war is underway and The Rocinante, now known as the Pinus Contorta, are on their way to Io to potentially confront Mao. The final moments of book 2 are near, and though
The Expanse
has diverted in some ways from its source material, it remains thoroughly engaging.
9.5/10