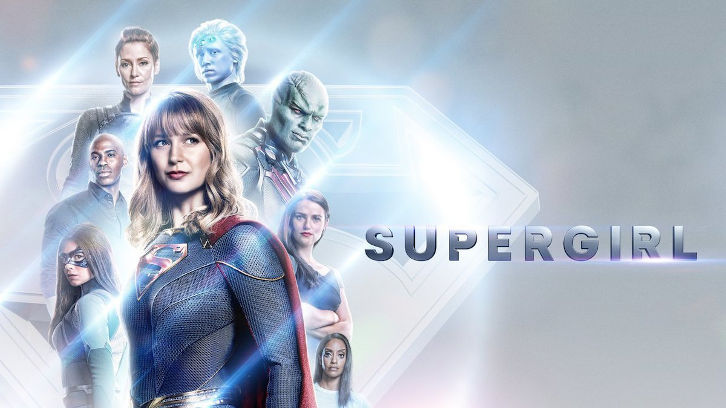 Supergirl 314

Supergirl is back but she isn't the primary focus of this week's episode. In fact, a lot of what we have previously seen has been put to one side while they deal with a personal crisis of one of there own.

We revisit Winn's family story which we first saw in season 1 episode 10 'Childish Things'.
Personally, the above was one of the weaker storylines of the first season so I was hesitant as to why they would revisit it. The casting of Laurie Metcalf as Winn's estranged Mother Mary certainly had fans interests peaked and early trailers made you wonder if she was, in fact, the villain continuing her late husband's work.

We start off with another factor the fans wanted to see; the gang doing karaoke. It has been said she puts the Kara in Karaoke and from the prep speech Kara certainly takes it seriously. Having some fabulous singing talent in the group this should be wonderful, however, it was more for fun. Kara displayed some very dodgy robotic dance moves while rapping, Alex cried into her beer after singing 'I Drove All Night' clearly thinking about Maggie (someone needs to give that girl a hug). Only James seemed to fair better singing one of Mechad Brooks, who plays James, own songs. Even J'onn's dad Myrnn gives it a whirl. Winn's version of Take on Me is cut short when he sees news of his father's death in prison on the TV.
James is the one going to talk to him, showing how close these two have become but basically giving James something to do this episode as Winn's confident throughout.
Alex scores an invitation to J'onn and his father apartment for dinner.


Once again, the DEO security seems a bit lacking in letting Winn's mum, Mary, in. Also in watching how easily she gets a gun later in the episode. Winn has doubled checked his father is well and truly dead leaving them to believe he has an apprentice. Mary desperately tries to explain why she left, telling Winn his father threatened to kill him. They are interrupted when the DEO is invaded (Yes again security, what security? How does everyone know where this secure place is?). Mechanical flying monkeys have come for Mary and Winn but are soon dispatched by Supergirl and the rest of the DEO.
As Winn picks up the pieces, literally as he hopes to gain some clues from the mechanic's, James encourages him to listen to what his mother has to say. Mary confides in Supergirl. She is proud of the work Winn does and that he didn't follow in the footsteps of his father.
Toyman has indeed found an apprentice, a maintenance worker from the jail. She is determined to carry out his last wishes. Mary came back breaking the rules so she and Winn must die. The Buffalo Bill comment is not lost on the audience who recognize actress Brooke Smith playing the part of the apprentice (Clarice saved her in Silence of the Lambs).
The apprentice hacks into the DEO system and sends a message to Winn (again, security people!). Yes it's another trap, but don't worry our heroes are on it.
As Supergirl, Mon-El and Winn go to save his mother. You can tell there is going to be more deadly toys to deal with and Supergirl very nearly becomes her own action figure. What is it that could not only stop her strength but heat vision. Who knew it was so easy to stop a Super!
In the end, Winn saves his Mum from the evil apprentice using her own toys against her.
Winn seems to mend a few fences with his Mum, I hope we see her again at some point otherwise it feels like another unsolved issue.
The sweet moment between Alex and J'onn shows the fact they are always there for each other but a fear that a tough road is ahead.
Another missing character was Lena, James who has been calling Lena through the episode finally gets through, but we see she isn't pulling an all-nighter working with Sam but in fact has her in a lab.
This was a primarily a Winn episode having him once again step out from behind the keyboards however at this point you just want to know what's happening with Sam after the cliffhanger we were left with. The casting of Laurie Metcalf was indeed a highlight of this episode which like mentioned before gave us a break from the world killer crisis. It was a long shot but one for me that didn't really hit the mark despite the heartfelt confessions played out between Winn and his Mum. As for the confession's the Legions one also gave me pause. The excuse due to Mon-El being reluctant to come back very shaky and let's not forget they knew they were gonna get stuck in a rock for millions of years and be freed by a submarine right !! There are too many plot holes to count in that one and this needs to be addressed fully.
So, what are your thoughts?
Please post in the comments below