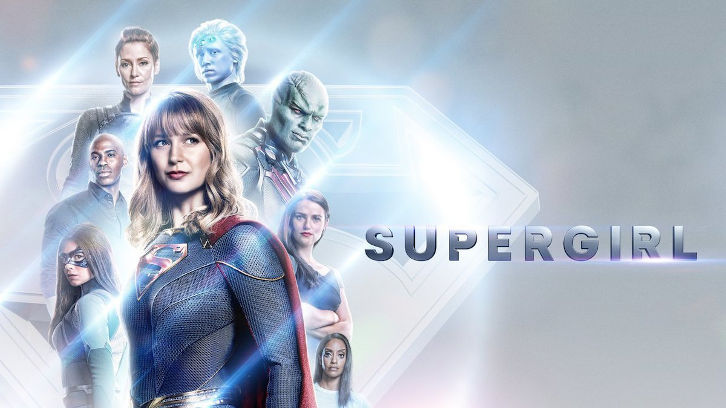 Supergirl 315



Supergirl delivered a return to form this week with a nice blend of fun, action and heartfelt moments. It also managed to throw in a few Easter Eggs for fans of the genre.
With stellar performances from David Harewood and Carl Lumbly, this one had me reaching for the tissues because it deals with such a sensitive subject matter a few of us must deal with in our adult lives.

Let's take a closer look at 'In Search of Lost Time'.

Last week we ended on the cliffhanger that Lena was keeping Sam in some form of container, as we open this week's episode this is still the case. As Lena takes away the sedation from Sam's induced coma she hopes its Sam that wakes up.


At the Alien Bar, one Alien seems to be going wild and has a brief tussle with Supergirl. After some nice snaps in the photo booth, she is caught. (A nod to Superman 3 when Superman changes in a Photo Booth)
Back at the DEO, they wonder what would make a normally peaceful Alien go hostile and J'onn scans for psychic interference saying they are prone to psychic disturbance. Another problem to add to the list is there is still no sign of the world killers. Pestilence, the third world killer may be responsible for a river running red and Mon-El has sent Brainy and Imra to check it out.
Lena having awakened Sam explains to her while her blood work was clear Sam is morphing into something else. Despite Lena showing her footage of Reign that coincides with the blackouts, Sam refuses to believe she is Reign. She tries to leave but Lena has her contained in some type of chamber.
Mon-El and Kara look over video footage compiled by Brainy of her fight with Reign. With some 31st century tech he has produced a 3D Image showing Kara how Reign fights and while she maybe is stronger than her it might not be impossible to overcome her. Winn has managed to fix Mon-El's old suit, comic fans finally get to see him dressed as he is in the comics.
J'onn takes lunch home to his father as he is concerned about what happened to the Alien, M'yrnn reassures him everything is fine and even jokes with J'onn.
At L Corp Lena isn't haven't much luck convincing Sam, in fact, Sam throws the Luthor card at her. James is in her office, so she gets called away, at first Lena is annoyed but James offers her some advice. I do feel this plot point was to give James something to do and try and forward his relationship with Lena.
Once M'yrnn arrives at the DEO he tells J'onn he must pray and avoiding test's J'onn wants him to have. Soon tempers start to fray including Winn and Agent Demos. Kara becomes frustrated with her training with Mon-El now in his suit. The cape he has was made from the same material as Supergirl's cape, however, Supergirl hasn't quite got the hang of the trick, yet they start sparing and she hits Mon – el hearing a disturbance she leaves the training room where Alex, Winn and Agent Demos are fighting or rather Alex's has kicked their butts. J'onn arrives and puts a psychic shield over them. They realize it was just like the bar and J'onn instructs Winn to get psychic dampeners for everyone ready.
Believing it was the Alien from earlier Alex and Kara go to talk to her. Kara tells Alex she punched Mon-El. Nice to see a Danvers sister scene in here as well with Alex addressing if Kara hasn't dealt with her emotions regarding Mon-El. When they arrive at the cell the Alien is having some type of fit and chanting Martian.
Lena taking on James advice provokes Sam, making her angry in the hopes of unleashing Reign. Let's hope the containment holds for her sake.
J'onn is clearly torn by what he must do.
Reign/Sam was contained in the chamber, as Sam, she sees a video of the destruction she has caused. Breaking down Lena goes to her promising to help now she has some of Reigns DNA. I do wonder if this chamber was a Lex creation to contain Superman.
J'onn tries to explain to his father what is happening but angry and not in his right mind he fight's J'onn once again affecting those around him.He even tries to flee the DEO morphing through the levels leaving chaos behind him.
J'onn is pleading with his father to stop clearly lost on his own mind and believes J'onn is trying to trick him to control him. J'onn wants to dampen his powers but only to protect those around him from his psychic bleeds. Even Kara tries to reason with M'yrnn. When a white Martian from containment attacks J'onn deals with very quickly, clearly using his anger against the one thing he hates most. M'yrnn accepts the dampener and they all return to normal. I was amused at the HR lady after Winn. What did he do!
Sam talks to Ruby and tells Lena she must keep Ruby away from her and not tell her where she is until she is cured. Her explanation to Ruby is she is in a hospital and it is contagious.
As M'yrnn apologies to everyone at the DEO, he confesses his fear of losing control of his life and not being able to accept what was happening. A very real reflection when anyone is coping with an illness that can debilitate them.
James turns up once again at L Corp to bring Lena dinner and she asks him to stay telling him she won't always be able to tell him what is going on within the company. I do wonder if these two will survive her reveal. Lena's well-meaning intentions tend to backfire on her.
Mon-El and Kara talk and while Kara confesses she was in fact affected (Mon-El wasn't due to his legion ring) She does admit the feelings were still there. She clearly romanticized her relationship with Mon-El due to him leaving when in fact it wasn't perfect. I applauded this statement as it certainly was about time. Mon-El admits he was a jerk and a long overdue apology was given.
As they fly off together you see birds falling from the sky, we can guess the third-word killer Pestilence has arrived.
J'onn and his father's story is one all too familiar between parents and children. As they grow older and their health can fail they become dependent on the other changing the dynamic of the relationship. The anger over the loss of independence is a hard battle to overcome. This was portrayed beautifully by David Harewood and Carl Lumbly.
Lena helping Sam could backfire on Lena. While Lena intentions are good I feel she will be misunderstood by her friends, in particularly Kara. After all its clear Lena has some form of kryptonite and a chamber that can hold a Kryptonian.
Along with the drama, there was plenty of action this episode with a fantastic fight scene at the end. A nice return of Bad Ass Agent Danvers and the Martian Manhunter but I really wouldn't want the DEO repair bill.
So, what were your thoughts?
Please post below in the comments