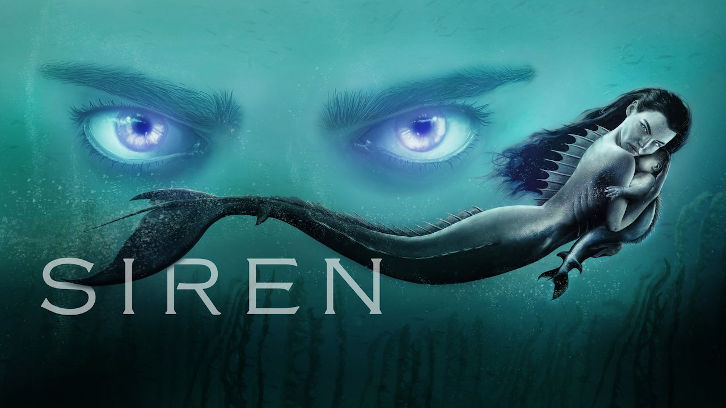 Siren continues to go from strength to strength this week as the second half of the season well and truly kicks in.

Ryn and Donna attempt to build bridges this week after their previous fall out. Like us, Donna is picking up on Ryn's bond with Maddie & Ben and questions remain over Ryn's humanity. Though the promo gave away a moment between Ben & Ryn, context is extremely important and the way the scene plays out probably isn't what you were expecting.

Helen isn't in this weeks episode all that much, but this show is very good at making sure the screen time its characters have no matter how little is used wisely.

The episode title 'Showdown' relates to several different showdowns that all have their own consequences. Most of the episodes drama takes place at Ben's mothers fundraiser so if you're not a fan of his family, you might find parts of these scenes to be a snoozefest but they're all full of so much information. After sniffing around Bristol Cove and unintentionally alerting others to his presence, Decker reveals himself to Ben at the fundraiser. Ben isn't at all happy with Decker's presence, especially not with the way he's trying to sniff out information, and after discovering some information Ben has to think on his feet to try and regain the upper hand.

There has been a lot of speculation over the 'siren song' that first transfixed Ben and Decker. It's brought back this week in more ways than one and leaves Ben was a bit of explaining to do. Whilst the promo may have shown a glimpse of Ryn & Donna confronting Decker in the woods, it's another scene that doesn't play out exactly how you think it will and I promise you are not ready for this scene or its aftermath.

The question of who exactly the 'good guy' and 'bad guy' are is something that the show is constantly turning on its head. This week is no different as a discovery made by one character sends them off on a search that is not going to end well at all, whilst another character is issuing warnings of actions that cannot be reversed. At the fundraiser Maddie is trying to make her peace with Ben's mother that doesn't exactly go well, whilst his father seems to take a shine to Maddie.

'Showdown' is very much an action packed episode and even after watching it 3 times, I'm still trying to grasp everything that happened. It tugs at the strings, has some weirdly humorous moments, lots of action and continues its development of Ryn & Donna's relationship, whilst also leaving us with loads more questions.

You can watch 'Showdown' tomorrow night on Freeform and if you have any questions that aren't too spoilery, I will try my best to answer in the comments.