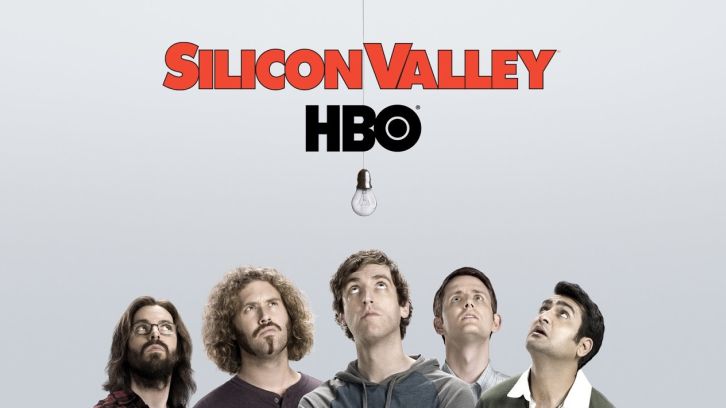 Silicon Valley 5.02 "Reorientation" - Review:
Directed by Mike Judge & Written by Carson Mell

Silicon Valley continues to make a step forward in changing its status quo. Putting the team in charge of a large group of employees was always going to be problematic, especially with their luck, and it isn't long before Richard finds himself having to micromanage plenty of problems at once. It puts the focus on Richard and allows his character to shine for the first time in a while, where we find out that he clearly has no leadership skills despite his position in the company. He isn't someone who inspires confidence, and now the entire office has just seen him get a bloody nose from walking into the wall of his office, which just so happens to be transparent. As he's losing belief in himself, the ever-loyal and optimistic Jared remains convinced that he can see the challenge through.

There is a slight danger here in that the show has plenty of potential to head back to square one again by the end of the season. It isn't hard for the writers to come up with a way that puts them back in Erlich's house and back where they started once again, but for now I'm liking this new direction - and it helps that Jian-Yang has now kicked them out of his house for good. Whether that will last remains to be seen, however. I really enjoyed the back and forth between Gilfoyle and Dinesh this week as Dinesh brought an eco-friendly Telsa in order to get the premium parking spot with it, only to see Gilfoyle resort to incredible pettiness to out-do him. This was one of the funnier parts of the episode for me, and the back and forth between these two characters is something that I've missed so much.

Jian-Yang's bigger role in the show now is welcoming, he's essentially becoming Erlich 2.0, and he decided to cremate a dead pig instead in an attempt to fool people into thinking that he was dead. This lead to Jian-Yang inheriting Erlich's debt in the process, something that he's bummed to find out that there is of course a lot of given how Erlich hadn't been the most fiscally responsible person ever, Jian-Yang decided to follow through with the debts because he hates Erlich so much and wants to get one over him. This could also be the case of the writers letting their feelings known about T.J. Miller, too.

The leadership skills of Richard were tested when he decided to give a speech to Pied Piper's new employees, only to have it backfire and them to walk out on him. According to Jared, they're conquered soldiers not wearing uniforms, and have had plenty of trouble getting to work together without leadership and Richard is again shooting himself in the foot by not having the charisma to lead the team forward.

This leads to Richard trying to let the group take care of themselves which turns out to be a bad idea as not being able to say no to anything, things rapidly escalate, to the point where having their pets in the office causes multiple problems. As growing desperation looms, Richard ends up deciding to code everything himself, and manages to get four days' worth of tasks done in two. It's enough to bring his employees back on board. One of the show's greatest strengths (and at the same time, one of its greatest weaknesses), has always been how incredibly flawed Richard's character is, and as a result they're able to get the best out of Thomas Middleditch in this episode.

The weakest part of the episode was the rather familiar side plot involving Gavin who doing his best to come up with his signature for the box, with the result being typically immature in a classic Silicon Valley way. It was fun, but felt more repetitive than anything else - with One of the biggest revelations from this arc came with Hoover having someone inside Pied Piper, but aside from that, it was for the most part, completely unremarkable.

This was a good episode, for the most part. It was let down by a couple of flaws but on the whole, a step in the right direction for Silicon Valley, as it continues to readjust and slowly reinvent itself without Erlich.

What did you think ofSilicon Valley's Reorientation? Let me know in the comments below and catch the next episode this Sunday on HBO.