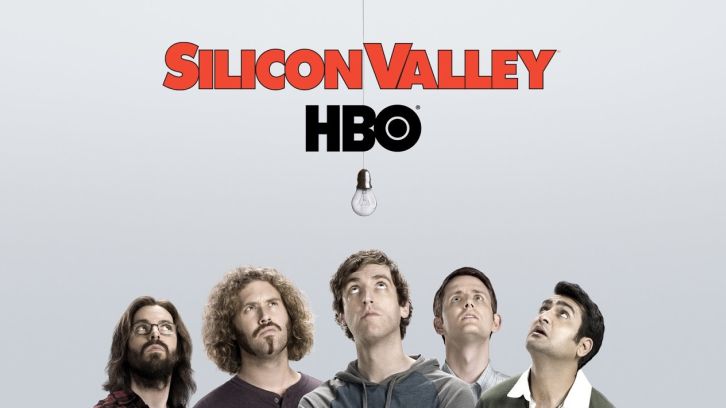 Silicon Valley 5.03 "Chief Operating Officer" - Review:
Directed by Jamie Babbit & Written by Carrie Kemper

Silicon Valley continued the fine form of the first two episodes this week with another solid episode. Chief Operating Officer brought Richard into contact with a CEO who shared several similarities with him, Dana - an old co-worker with Jared at Pied Piper. But Richard being Richard, didn't immediately get on well with Dana and instead, found himself getting on rather well with Dana's COO, that ended up forcing him into a dilemma where he might have to decide between the future of Pied Piper or Gilfoyle, who has been around since day one and Richard has stuck with him no matter what.

Dana's company Quiver may be giving Oculus a run for their money, but Dana is possibly one of the few people out there more introverted than Richard. Richard's friendship with the former coder Ben (Ben Koldyke) leads to the two having lunch together. It quickly becomes apparent that Ben has been less than honest with Dana and he's forced to leave through the kitchen when Dana just so happens to show up at the same meeting. Chief Operating Officer feels like if you change a few things in the script, it could quite so easily double as a romantic comedy with little effort. You've got all the pieces in place for a love triangle already, with Ben, Richard and Dana all being caught in the middle with Jared acting as Richard's well-intentioned matchmaker.

Dinesh's purchasing of the Telsa in episode two has led to him being short on funding when it comes to looking for a new home as everyone was kicked out of Jian Yang's new home. He turns instead to none other than Jeff Washburn, who just so happens to be the Hooli Spy working inside Pied Piper. Everyone else isn't exactly friends with Dinesh, so they're not willing to share a room with him - it's clear that his attitude is a big problem, too. Dinesh is at first intrusive and the new room-share doesn't get off to the best of starts, but Jeff is more willing to accommodate him when he learns that Dinesh doesn't exactly keep his mouth shut when he gets drunk. This leads to Dinesh spilling the beans on one of the funnier moments of last season, Gilfoyle's brilliant smart fridge manoverure - initially created as a prank - that ended up coming back to save the entirety of Pied Piper. This is the kind of material that could be useful to Hooli, and it's good to see something like this being brought up again.

As much as I enjoyed the Dinesh and Jeff arc, it did kind of feel a bit rushed to me, although I can understand why the show wanted to be moving the plot forward like this, as to leave the crew in the dark about the mole for so long would be a cause of frustration to viewers. It unfortunately happened to come at the expense of characters like Laurie and Monica, who are continuing to be criminally underutilised on this show. Hopefully we get to see more of them in the rest of the season.

With Gavin now in the know about the fridge incident, he ends up wanting to partner with the smart fridge company - Seppen - in order to take a crack at sueing Pied Piper for $10m, offering to help cut down on their server bills in the process. This leads Richard scrambling for solutions so following a meeting with Ben, he brings up the fact that Gilfoyle's stunt has landed them all in trouble, and Ben sees this as a way to get even closer to Pied Piper, recommending that Gilfoyle be essentially thrown under the bus so that Pied Piper can live. Whilst Richard seems to be seriously taking this under consideration, lured in by his talks with Ben - Jared counterbalances this by not only saying that Gilfoyle shouldn't take the fall for them, but Dana should also be told about Ben's underhand meetings with Richard in restaurants.

However, before Richard gets the chance to do that, Dana ends up shutting him down after he was informed by Ben. Ben jumped the gun on this and got in early, essentially making Richard look bad and ruining any potential chance at striking up a friendship with either of them, and ends up costing Ben a job at Pied Piper in the process as he's told that it's not the type of behaviour that Richard likes to reward, especially after flaunting around like he owned the place already. And it turns out that Dana isn't just a Richard 2.0 - he's normally a very different person, just brought down because of a cold.

And then Gilfoyle ends up coming to the rescue of Pied Piper again. In a very-timely scene, he finds out that Seppen have been recording everything said in front of their smart fridges and collecting data, breaking their terms of service. This sees Jared going behind Richard's back in turn to draw up an agreement with Seppen to drop their lawsuit and partnership with Hooli - linking up with Pied Piper instead.

Following the departure of Ben, Richard finds himself impressed by Jared's work so much that he ends up offering Jared the COO position after all, something which he should have done in the first place. This is enough for Jared to overreact in excitement, and once again shows just how good Zach Woods is in this role. He's one of the best members of the supporting cast in a show with an excellent supporting cast - and his scenes where he drops hints about his backstory have always been fantastic to watch. Hopefully this COO role will see Woods' screentime increase, because he's always made the most out of every scene.

Chief Operating Officer did have pacing issues but on the whole it remained an incredibly enjoyable episode of Silicon Valley. So far, it's three out of three for me and I'm really loving this season so far. The show's handling of the Bitcoin running gag was delightful and was one of the stronger moments of the episode, and of course, Dinesh of all people was stupid enough to immediately go home to the Pied Piper mole and confess to him that they knew about the mole - and this could unwittingly have put him in hot water. Because it doesn't take too much of a leap to suggest that Jeff will look to pass the blame onto someone else - and Dinesh could be an easy fall guy given how often he opens his mouth.

What did you think ofSilicon Valley's Chief Operating Officer? Let me know in the comments below and catch the next episode this Sunday on HBO.