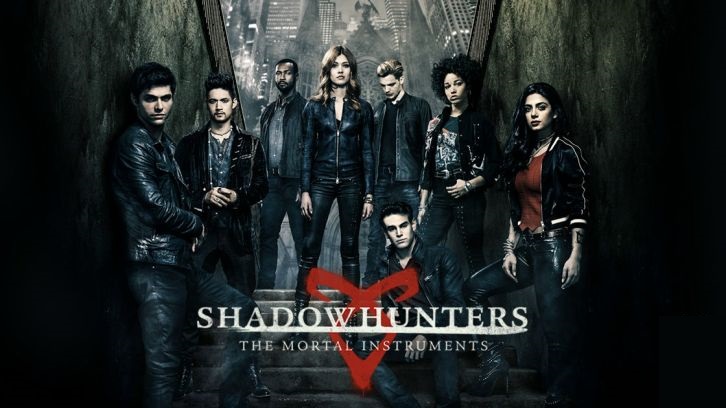 Previously on Shadowhunters, Heidi, fixated on Simon, attacked Izzy thinking the two of them were more than friends, The Owl/Jace came closer to fulfilling Lilith's plan, the Lightwoods had a family dinner, and Magnus and Clary discovered that Jace had been lying to everyone which lead to the discovery of the identity of The Owl.


In
'Salt In The Wound'
, following the reveal at the end of the last episode that Jace is The Owl, Clary and Magnus relay this information back to Alec, Izzy and Simon, who may take the information in unexpected ways. It means coming clean about The Owl, Lilith, and what happened on that fateful night that caused the parabatai rune to disappear. Jace, now completely under Lilith's control, won't let anybody stand in his way, and that includes Clary. As everyone rallies round to try to find a way to reverse the elixir or otherwise get rid of Lilith's influence on Jace, it is someone's professional ties that allow them to find the solution in this episode. Whether it will actually work may not be known straight away, but a visit to Alicante along the way could further provide some answers.
This week, we also see the inevitable reunion of Maia and Jordan, and the reveal that Simon is actually living with Maia's ex-boyfriend. This leads to both Maia and Jordan reminiscing about the past, which treats the audience to flashbacks of how they first met, falling in love, falling apart, and the events leading up to Maia being turned. As in any story, there are two sides, and
Shadowhunters
tries to let both Maia and Jordan say their piece about what happened the last time they saw each other. The tensions between them may jeopardise figuring out what is happening with Simon and his mark, but will Maia be willing to put aside what Jordan did to her in order to help her boyfriend?
Speaking of Simon, this week he's helping Luke as a sort of stand-in bodyguard as they search for Ollie, who was obviously attacked by The Owl at the end of last week's episode. Luke, being the great detective he is, quickly manages to track down Ollie, but being under the control of Lilith means it may not be as easy to bring her home to an understandably worried Sam as he hoped. With mundanes' lives on the line, he warns Simon not to misuse his mark, but Simon, still not being entirely sure of how his mark works or how to stop it from activating, may not have much of a choice on when it decides to protect him.
'Salt In The Wound' hastens the plot and closes in on several of the main threats quicker than expected. It makes me wonder if this season will actually end again on a new threat who will be even more powerful than Lilith herself (and I have my guesses as to who that may be). This could definitely be considered as the point of no return for more than one character, but the idea of redemption is also an option to be contemplated. Remember to tune in Tuesday at 8.00 on Freeform.
And with that I'm going to leave you with a few teasers to tide you over until Tuesday:
- There is a fight scene that is very very real and very very painful.
- There is a minor character death.
- Keeping secrets may once again have disastrous consequences.
- Jonathan's return may be imminent.
-
"I'm too powerful for my own good."