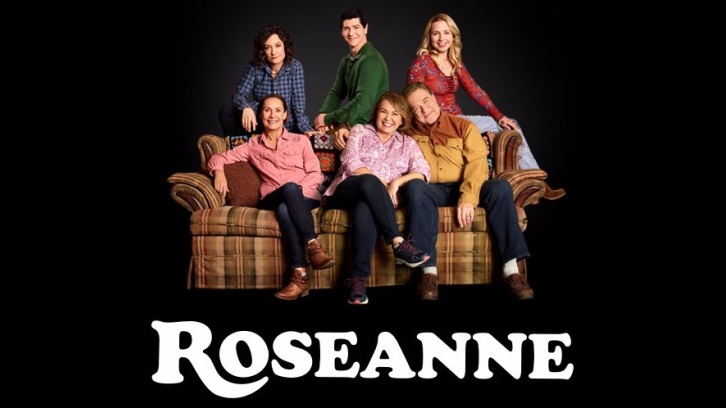 The following article reviews both Episode 4 and 5 of Roseanne!

Episode 4:

Roseanne is the rebooted American sitcom, created by Matt Williams and produced by Roseanne Barr herself. It follows the Conner's; a dysfunctional but typical American family, as they tackle all the challenges that life throws their way – including each other. In the newest reboot, we are reintroduced to a new 'Conner's family – the kids are grown up, the parents have retired, and everyone's got a lot on their plates.

In this episode, we see new developments in Becky's surrogacy, and Jackie steals a dog. It's wild.
This was a powerful end to the surrogacy plotline, and despite the jokes thrown in, I had goose bumps the whole episode. Becky finds out that, because her eggs are old, she has a less than 5% chance of ever having kids. Lecy Goranson's acting in this episode broke my heart, she is so talented. I really felt for her, especially when she was fighting with Rosie. You can just see how much the news ripped her apart. Later in the episode, we find out that she and Mark were actually trying for kids for years, and that just really digs the stake into your heart.


This show really is an emotional rollercoaster. One minute I'm dying from laughter, and the next I'm sniffling into my sleeves. I love shows written like this, because its hard to keep up with at times, but also basically guarantees that I'm 100% emotionally invested. Which is what every show wants – an audience who is so emotionally invested, they wont see it when they pull out all the heart-stopping plot twists. God, I love writing.
Obviously the star of this episode is none other than cute little Armani, the dog Becky rescues in her excitement for her doctor's appointment. The way Rosie desperately tries to get the dog back, only to just push it into Jackie's arms, and steal it from the pet shelter, had me dying with laughter, as usual. Small little dogs are my weakness, and I expect to hear from Armani again in the future.
My favourite relationship (besides Dan and Rosie's hilarious banter – I loved his 'Whom are you stalking, my pet?' and how he reacted when he raised his voice at Rosie!) is the sisterly bond between Becky and Darlene. Watching them get drunk and talk about how Becky hasn't moved on from Mark reminds me of my older sister, and how we'd sit and just talk for ages. I really felt for Becky, and even though I have no idea who Mark really is (besides her husband), I have this weird feeling of missing him. The writing in this episode is done so well and so wonderfully. And I love that this episode was dedicated to Glenn Quinn, who originally played Mark. It just really put a nice ending to a truly heart-warming episode.
GRADE:
9/10. I teared up, I laughed, I gasped, and I wanted to badly take Armani home with me. Dogs and plot twists is the perfect combination for TV shows. Trust me.
Episode 5:
In this episode, Darlene tackles her feelings when her ex-partner David rocks into town, and we meet the Connor's grandmother, who I see where Jackie and Rosie got all their wonderful personality from. It's a battle of the generations, folks.
So, like I've mentioned in the past, I know next to nothing about this show, only what I've seen in this season and what I've briefly researched. But I was beyond thrilled to find out that David was played by Johnny Galecki (I used to be a big Big Bang Theory fan). What I also didn't know was that David's older brother was Mark. As in, Becky's husband who passed away, Mark. So in a way, David was dating his sister-in-law. And Darlene's son was named Mark in honour of him. Everything is connected, I love it.
Anyway, David comes into town (through the second-floor bedroom's window, no less) and Darlene is at a crossroad when he announces that he's moving back into town permanently (and is also dating a wonderful-sounding lady named Blue, who is not a crayon). This so-called 'hang out' ends up in sex. Surprise. Usually in TV writing, from what I've seen, hooking up with your ex-partner is almost never a good idea. And Roseanne is no exception. After being reassured by both Rosie and Becky (who throws her own advice right back at her), Darlene realises its for the best that they stay romantically separate, but still present in the children's lives. Which I think is a better option for all, really. I can't imagine the situation is easy for either of them, but at this way, they get to see each other at least, and the kids can have a father as well as a dedicated mother. I'm not crying, you are.
Meanwhile, Rosie and Jackie get a wonderful surprise from mother dearest, who announces that she was kicked out of her retirement home due to having too much sex with too many people at the home and ended up spreading gonorrhoea (you cant make this stuff up) and now needs a place to stay. You really have to wonder how big Roseanne's house actually is; there's no way she can fit all these people into her home. At any rate, the next few episodes are going to be both even more hilarious, and much tenser, with four generations of Connors being present at once (like a big ol' happy family).
As always, Dan and Jackie never fail to be my favourite characters. They truly get given the best lines and have the best faces. But I think the true winner in this episode is Roseanne herself. As David leaves, sniffling, Rosie gives him a final goodbye, and reassures him that she still believes hes a good guy, and that shes on his side. I've never seen Rosie this emotional, and even I was sniffing away as well. It's so touching, and such a vulnerable and unexpected scene from Roseanne. It makes me want to believe in David too. Stupid writers, making me cry at fictional characters bonding. How dare you.
We're five episodes into the new season, and so far, the main focus has been on Darlene and her family, with a little side plot for Becky. As much as I love the focus on the two Connor sisters, I am eager to know more about DJ and his story. How far he's come since childhood, how he's changed, and I absolutely love his little daughter.
GRADE:
9/10. I usually don't cry at shows, but I must admit, I was tearing up in this one. I have divorced parents, so it hit close to home for me, but I'm so happy that there was a happy(ish) ending for them both. And I hope to see more of David in the future, to see if he does live up to his promise.