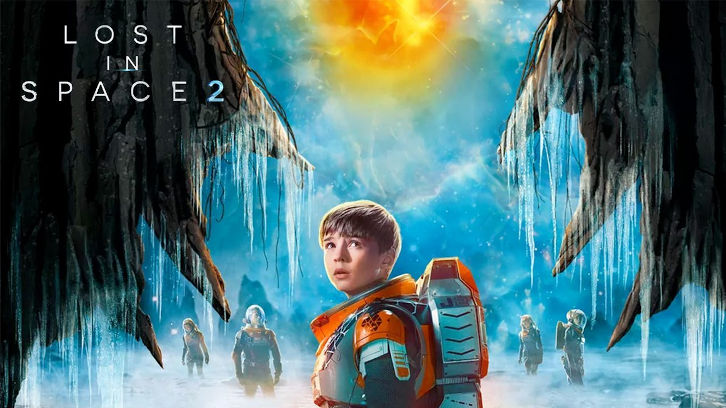 Netflix's new reboot of Lost in Space isn't a bad show. It's made with far too much competency to be bad.

These days, I feel like you can say that about a lot of new TV shows. Because of Netflix and it's other wealthy but less successful counterparts, there is more money and more talent entering the TV industry than at any other time in its history. And yet time and time again, I sit down to watch the first few episodes of a new cable or streaming drama, and despite the production values and cast members, the only response I can muster is a shrug.

And so this is what this review is really: a shrug, put into words. It probably wasn't the worst idea to update Lost in Space for 2018. I never saw the original series, but taking something that once worked long ago and modernizing it for a new audience isn't always the worst idea, as long as you manage to capture what made the original so beloved that it's still remembered to this day.

I can't possibly say whether or not showrunners Matt Sazama and Burk Sharpless have succeeded in doing so. I can assume, however, that despite the massive increase in resources and improvements in technology they have at their disposal compared to those in charge of the original series, they are still telling the same basic story: one about a family. And in the first three episodes of the new series, the writers seem to know this too. But for all the resources at their disposal, they can't seem to make the family drama at their show's centre at all engaging.

I suppose I should briefly tell you who this family is, if you're not aware. Lost in Space is set in the not too distant future and follows a family, the Robinsons, who go on a space expedition and find themselves crash-landed on an alien planet. The parents are played by Molly Parker and Toby Stephens, two terrific actors who seem very overqualified for the material they're given. Their three kids are Judy (Taylor Russell), Penny (Mina Sundwall), and Will (Maxwell Jenkins). There are a few other characters, most notably Dr Smith, a con artist played by the also very underused Parker Posey.

On the one hand, the series seems to realize that it's supposed to be the story of the family at its centre, and is also determined to maintain a vibe similar to the family-friendly one of the original, leading to very safe and broad characterization. And in this effort to make their characters relatable and normal, they've been removed of any potential definition, leaving actors of a very high calibre stranded with very limiting material.

On the other hand, the series' writers also gets frequently distracted by all the cool toys they have to play with. Yes, the characters are one-dimensional archetypes, but they also get swallowed up in the spectacle of the whole thing, making their growth and improvement more unlikely. The first two episodes are directed by frequent Game of Thrones director Neil Marshall, who effectively conveys the scale of the show's story, and never manages to anchor any of it to believable human drama.

Oh, I should also mention the Robot, I suppose. Will discovers a robot on the planet. The robot says "Danger, Will Robinson". It's design is pretty cool. That's...all I have to say, really.

Three episodes is probably not a fair number to judge a new sci-fi show, as shows like that tend to take longer than most to find their feet. But after three hours, I felt no need to continue, because all I found were some pretty visuals. and a show far more interested in playing it safe than in striving for something more.