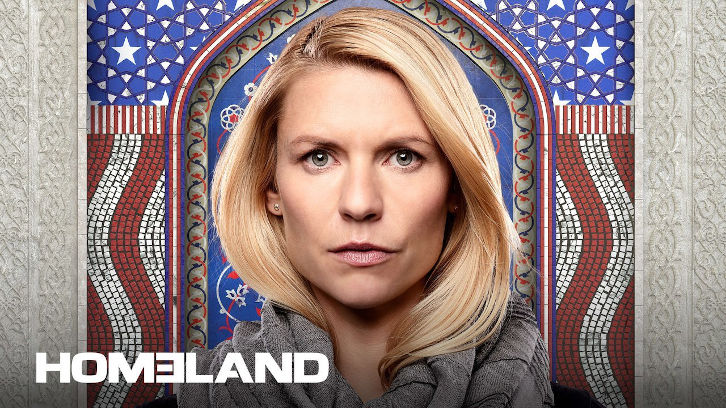 Showtime co-president Gary Levine announced at today's TCA press tour that the final season of Homeland has been delayed to fall.

"We previously announced a June premiere but because of production demands of our international locations, we're moving the final season premiere back to the fall."


---
August 2018: Confirmed as Final Season; Premiering Fall 2019

Showtime is finally confirming what has long been rumored.
Our Emmy and Golden Globe winning hit drama HOMELAND will be back for an eighth and final season, premiering in June 2019!
Starring Emmy, Screen Actors Guild and Golden Globe winner Claire Danes and Emmy and Tony winner Mandy Patinkin, production on the final 12 episodes will begin in early 2019 in a still to be determined location.
The network's No. 1 drama series, HOMELAND originally premiered in the fall of 2011 and quickly became one of the most acclaimed dramas on television. With its opening episodes airing just weeks after the 10th anniversary of the 9/11 attacks, HOMELAND became a meditation on the human costs of the "war on terror." Following its first season, HOMELAND was honored with six Emmy wins, including Outstanding Drama Series, Outstanding Writing for a Drama Series and Outstanding Lead Actress and Actor in a Drama Series. Additionally, the series was awarded Golden Globe, Peabody, Television Critics Association, AFI and Critics' Choice Awards. Over the next six seasons, the show would go on to be an audience and awards juggernaut.
---
Original: April 18th
Claire Danes made it clear today that Homeland will end with Season 8. When Howard Stern noted in an interview with the actress on his Sirius XM show that the Showtime drama was ending after the upcoming eighth season, she responded, "yeah, that's it."
Danes said she is "conflicted" about the long-running terrorism drama series coming to an end, but she's ready, adding "She's a lot, this Carrie-freakin' Mathison character." Noting that Carrie "is under constant duress," Danes told Stern "It's a workout," so "I'll be ready for a reprieve from that."