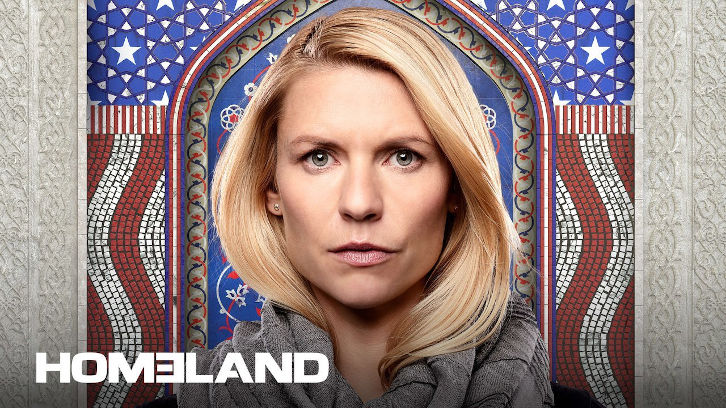 This week's Homeland continued to thrive on last week's high. Carrie believes she is done with the CIA life and that she will be getting Franie back. While "Clarity" was quite slow, I found the episode to be pleasant. It closed a storyline that was important, and which gives way to more storylines. It opens up a lot of future possibilities.

First things first: Electro-shock therapy. Really? That is still a thing? I was really surprised to see this featured in a show like Homeland that thrives on realism, so it got me researching. Am I the only one that was unaware that Electroconvulsive Therapy is a real form of treatment for someone with mental health issues, and who's medicine isn't working? Well, it is, so there is that. And I feel incredibly dumb.

After last week's intense psychotic episode, Carrie is at the hospital, getting treated. The first few minutes of the episode were tense. They were quite uncomfortable to watch, but you just couldn't look away, almost mesmerized, captivated. They're scary, for the audience, for Saul, but they're a miracle cure for Carrie, and she's doing a lot better. Saul comes to visit Carrie at the hospital and he feels responsible, because he should have seen it coming. I love that they are slowly coming back to the pair they used to be, until the end of the episode, where they pretty much are.


It was good to know that Carrie did not, in fact, run over her daughter in last week's episode. She does, though, need to fight her sister for custody of Franie in this week's episode. While Carrie doesn't always seem to do the sanest, most rational choices, in the end, she does what's right by her daughter. What is crazy about Carrie is that she actually takes the rational decision. In a situation where irrationality would have been excused, Carrie did right by her daughter.
Getting the recap of all that's happened in Franie's short life only brought to light how Carrie cannot care for her. She's out there, saving democracy, which is a good thing, but it's also a hard thing to balance within a normal family life.
She's well intentioned today, maybe even tomorrow, but no one believes it will hold in the long run, not even Carrie. She loves her daughter, but she can't care for her, not like her sister can, and that must be excruciatingly hard to acknowledge for any parent. I felt for her, I felt for both of them. The exchange between the two sisters was incredibly touching and beautifully played out by Danes and Hargreaves.
"I am not extraordinary like you Carrie. I don't run CIA stations in Afghanistan, or disrupt terrorist attacks in Berlin. I don't advise the president of the United States. My job doesn't require me to risk my life. I'm not a hero. But, as it turns out, safe has its advantages too: family, a stable home life. These are the things that I can offer Franie, things that you can't. It's a chance to be normal." – Maggie
Maggie and Carrie come to the agreement that Franie is better off living with Maggie. This gives Carrie the possibility of helping Saul out with his mission. Since the President doesn't have the CIA's support, since they aren't inclined to help her after what she put them through in the beginning of the season, Saul has to come up with another plan. He puts together his own team, and he wants Carrie on that team. She's got the baggage, she's got the expertise, and now, she doesn't have to worry about her daughter. They're going to Europe.
Now that Dante is dead, choked by Yevgeny, Paley is no longer onboard with the Russian conspiracy theory that was shared with him in last week's episode. He's staging a coup. Saul doesn't see Kean finishing the year, certainly not her term, and it's easy to see why. The President is doubtful of everyone around her, and there is not much more harmful to a President other than self-doubt.
"We gave her the chance to step down, and to do so with dignity. And she refused." - Paley
We get to see a lot of the Keane she was in the beginning of the season, distrustful, and it's a dangerous place to be for a President. She doesn't trust a large portion of her staff; doesn't trust her Vice President. All that can be said is that the Russians plan is working; it's working extremely well. Scared that he will ratify the 25th amendment after he fails to return her calls, Kean goes into panic mode and fires 8 members of her staff, against the advice from Wellington. With that move, she makes herself an enemy with her Vice President, and he wants to declare her unfit for presidency. So, once again, she plays right into their game. This can't end well for her.
Despite the slow pace of the episode, I really enjoyed the episode. Care to share your thoughts?