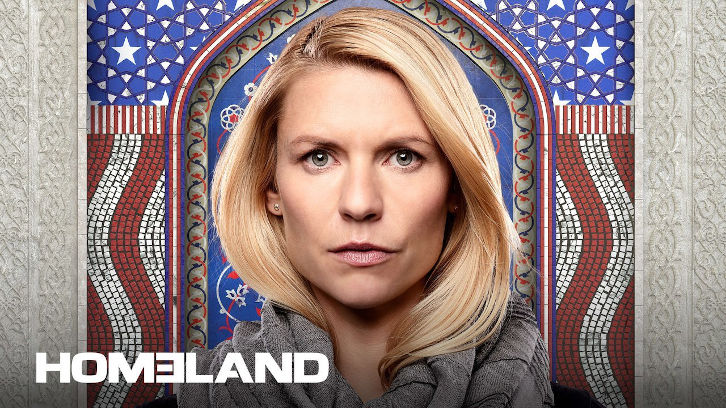 This week had Carrie, Saul and the rest of the team on Russian soil. Now that the family portion of Carrie's arc is finished, it gives way to a lot more action packed episodes, just like this one. Once again, "Homeland" delivered. While the beginning of this episode seemed to be more focused on setting the pace and the storyline for the finale, the second half of "All In" took quite an interesting and intense turn.

It's in this episode that President Keane is finally voted out of office, and it's up to the Vice President to take her place. It's a surprise for her, but for the rest of us watching, after being the witnesses of her firing the majority of her cabinet, not so much. I'm still on the fence about her.

In other news, how daft can someone actually be? Even after Paley and Janet learn the truth about Simone, they continue to push the narrative they so desperately want to believe. It's too late for them to back down now, without looking like total dimwits, I get that, but it's so hard to fall behind their way of thinking. I also have a hard time understanding why Paley believes Keane at one point, then doesn't, then does again. What's with all the yo-yo-ing?


"How am I supposed to know? I've been here, walking around in circles for the past 6 months." -Dar
"All In" also saw the return of Dar Adal, all by his lonesome in the yard, currently serving his sentence for last season's offences. Paley paid him a visit in the hopes of having a better understanding of what is going on in Saul's head. It was great continuity for the show to have him included, and it makes incredible sense that the Senator would have gone to him for insight. He really does know Saul pretty well, and his understanding of the situation was spot on. Dar agrees to give Paley his help in exchange for possibility of freedom. Is that really in the cards for him? I have a hard time believing that. Still, I would love to see more of him, he has always been one of this characters that you never really know on which foot he stands, and that makes for some compelling storylines. Who wants him back on this show?
Janet, Senator Paley's chief of staff,
not assistant
, went to break the weak link within Saul's operation. Clint caved, he caved way too easily. Like, really too easily. Doesn't Saul have higher standards when it comes to choosing who he works with? I know that we were meant to see him as young and naïve, I could almost picture his mother coming down with a plate of cookies for him and his friend, but come on…. Janet was hardly threatening.
Upon learning of the team's plan, Paley shares a few words with the Russian ambassador, and there goes Saul's plan A. The team gets ambushed while trying to get to Simone.
"I am not all over the place now. I'm here, and I am all in. And I need you to say yes."-Carrie
This doesn't mean it's over for Carrie. She gave up too much to be there, and she's not going back home before having exhausted every option. They go for another strategy. They decide to pin their Russian counterparts against one another. If the Russian can cause Mayhem on American soil, then Americans can certainly do the same on Russian soil, and that is definitely what happens in this week's episode. Their own tricks were used on them, including the Twitter bots. Yakushin was told to get Simone, so that is what he is does, and he is not shy about using violence to do so.
A masked Carrie enters the chaotic hotel where Simon is kept. When the access card she steals does work, Max directs her to a window ledge that she must climb onto to get to Simone's room. It's their only choice. It was a tense moment, but one with a false sense of danger, because they wouldn't have the balls to kill Carrie. Still, it was a great scene. Then, Carrie convinces Simone to go back with them, and it was great because that's what Carrie's good at. She manages to convince Simone that Yevgeny will turn on her, but I am not convinced he would have. Carrie wasn't the best at caring for her daughter, but that, she can do.
I loved the switch up between Carrie and Simone. It had me going there, and it definitely had Yevgeny beat.
I thought this was a great episode. What did you think about it?