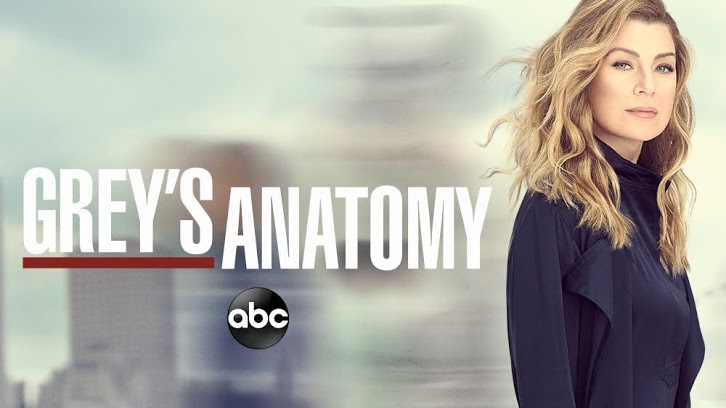 Pumping the Grey Sloan team full of marijuana was definitely a great idea from Shondaland.

At the hospital it Surgical Innovation Presentation Day and Arizona shares with everyone "Lesbian Gratitude Cookies" that well, have peanut-butter cannabis in them. So, the majority of the room is now high. This brought some embarrassing slip-ups like Jackson saying he loves vaginas when his mother is standing right beside him. But thankfully Meredith is here to save the day once Arizona informs her of what the cookies contain.
Mer postpones the day and puts all the high doctors into one room hoping they'll stay there until they are sober up. However, Maggie is quick to escape. Arizona and DeLuca follow her and eventually mange to catch her. They sit in a room for hours whilst Arizona wonders if she is moving too fast with Carina, Maggie talks about different types of cheese and DeLuca cries after he hallucinates his exiled girlfriend. If that isn't weird enough for you lets move over to April and Bailey's room. Bailey talks about the sex-toy company which will be building her Trailblazer prototype and then they play the human bagpipes at their funeral for the Harper Avery foundation. Sarah Drew and Chandra Wilson were absolutely fantastic in this scene, I honestly could not stop laughing. I really hope we get to see more of April and Bailey before April's exit from the show.

So, this brings us to the most important part of the episode. Last week we learned that Jackson had made a huge mistake which will ruin everyone. As a few of you guess in the comments in last weeks review, the agreement was to do with sexual harassment. In his time Harper Avery had paid off 13 women which he has sexually harassed. The victims received larger money sums and in exchange they couldn't talk about what happened, they could never work at a hospital run by the Harper Avery Foundation and they couldn't be considered for a Harper Avery Award. Jackson is obviously shocked by what his grandfather did. Meredith discovers that Marie Cerone was one of Harper's victims and that is why Ellis took Marie's name off of her paper which implies that Ellis knew what was going on. The news has already spread life wildfire; the scandal has gone public. I still love the fact that Grey's is continuing to tackle such serious issues and I'm interested to see how this storyline will affect the hospital.

On a slightly happier note, Owen has become a foster dad. It didn't take long for him to get a call that he would be receiving a foster child. Well, actually not a child- a baby. Owen isn't prepared but thankfully Amelia comes to his rescue with a high Alex Karev. High Alex is very chatty and so he spends his time stressing out Owen about the baby on their way to steal some baby stuff from Meredith. In the end it ends up being Alex who is most helpful with the baby. He tells them about his many foster parents, most of whom were terrible, but he did have one good foster dad who as Alex put it "gave a crap." And Owen obviously is "giving so many craps." I'm still finding this storyline a bit random. I know that Owen has wanted kids for a long time but for me there was not much lead up to it in this season. However, this could be interesting, and I am beginning to think that this might be a way to bring Amelia and Owen back together if Teddy doesn't show up again.

With everyone, including Bailey, being high it was Meredith who ran the hospital. After Bailey accidentally slammed Meredith's hand with a door, Jo Wilson takes over Bailey's surgery by herself. And she does on hell of a good job. Even though she second guessed herself, she saved the patient and made sure to also save the patients quality of life.

Other notes

This episode included some of my favourite moments this season, like Bailey telling Mer that she loves her, April and Bailey playing the human bagpipes or Amelia sending Alex home with a bag of snacks

April slipped that she is dating someone, and I hope we find out soon who that person is.

In the episode, Arizona slipped up and called Carina, Callie instead. Could this along with Herman's return be a clue to Arizona's exit storyline?

As much as I didn't like Sam and DeLuca as a couple, I couldn't help but feel sorry for him this episode. It was heart breaking watching him crying over Sam.

I loved seeing Jo preforming surgery by herself, she has a lot of potential and I really want to see more of her being independent in surgery.

Overall, I really enjoyed the episode and it made me a laugh a lot. Let me know what you thought of the episode in the comments below!