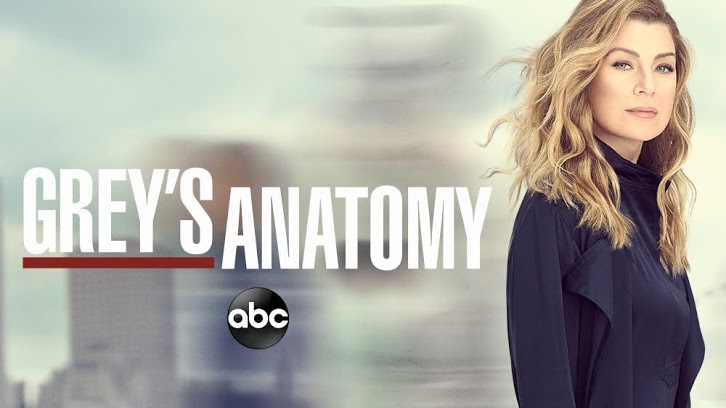 So, Grey Sloan Memorial Hospital is in a crisis. The hospital is swarming with reporters, Meredith is on her way to give back her and her mother's Harper Avery Awards, and Catherine is very seriously considering taking the fall for Harper's action since there is no way in hell that they will blame the victims.

However, Catherine's plan does not sit well with Jackson after all why should she take the fall for the actions of a rich white man. But Jackson doesn't have much time to change her mind because of his newest patient; a boy from Venezuela with a very large tumour on his face. Along with Meredith he takes on his case. However, only Meredith really wants to help because unlike Avery, who is doing this for good publicity, she genuinely cares. The two fight over whether they will remove the full tumour or just remove part of it. Jackson chooses the safer option to only remove the majority of it and overrules Meredith in the decision. That is until they get into surgery and Jackson changes his mind; he removes all of it. I really, really enjoyed the surgery sequence, it is by far one of my favourite ones from this season.
Whilst all of this was going on Alex had to deal with Olivia, who worked as a nurse at the hospital when Alex was an intern. If you remember back to the very start Alex gave her syphilis and so let's just say she has a huge dislike for him. Olivia has come in with her son who swallowed a toy. As soon as Alex walks into the room to have a look at his new patient she recognises him straight away. They bicker quite a bit since Olivia hasn't seen how much Alex has changed since she last seen him. However, they seem to end on good terms. I thought Grey's bringing back Olivia was a little bit random, but I enjoyed seeing her and her scenes with Jo and Alex were interesting and funny.
The other bigger storyline going on was Owen and his foster baby. Owen goes into the hospital for a check up with the baby to which the baby's mum also comes. The girl is very young and seems very nervous. Quickly, Amelia realises that the girl is also an addict just like her. So, obviously Amelia wants to help. She asks her to move in so that she can help her. The girl agrees, and Amelia sets some ground rules. I'm very interest in this storyline. I think seeing Amelia trying to help someone with addiction will be very interesting and it will definitely give us some more insight into her addict past.

So, the surgery is over, and Jackson and Meredith have come up with a plan to stop Catherine from taking the fall. The Harper Avery Foundation will now become the Catherine Fox Foundation which will help the victims. Catherine is touched by what the two have come up with and agrees to go with their plan.

The episode finished with something I definitely was not expecting. If you remember back to last week's episode, Roy was fired for being irresponsible and not telling anyone that he did eat the weed cookie. As Bailey leaves the hospital she is met with a Roy's lawyer who informs Bailey that he will be suing the hospital. It almost seems as though the hospital doesn't already have enough problems with the Harper Avery scandal. This will definitely be an interesting storyline because Roy seemed very serious. I don't think he will back down anytime soon.

Other Notes

I definitely think that the constant mention of Sofia's unhappiness will link to Arizona's exit.

I think having DeLuca still be so upset over Sam is unnecessary has been taken too far. However, I did love seeing Carina come into sort Andrew out at the end of the episode; I wish we could get to see more of them together.

I love the idea of April planning Jo and Alex's wedding however I still haven't seen any clues as to how April will be written out.

I'd like to see more of Meredith and Arizona working together before the end of the season. Seeing them talking to each other this episode made me realises how little scenes they have together.

I'm excited to see Alex's mum in the upcoming episodes and I'm excited to see how this will affect Alex and the wedding planning.

Overall, a very interesting and great episode. Let me know what you thought of the episode in the comments below!