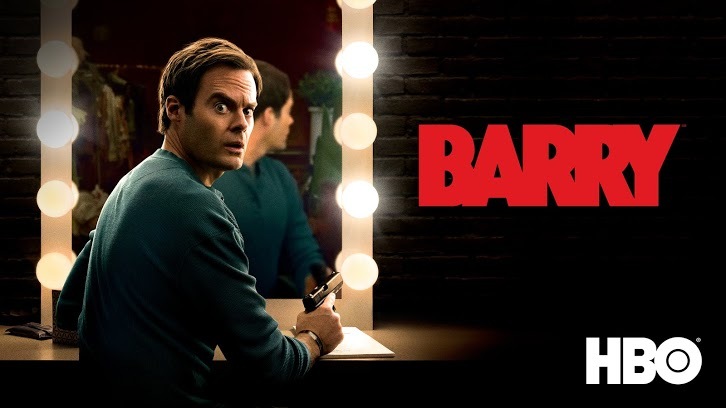 Previously on Barry, Fuches sent Barry on assignment in Los Angeles on behalf of the Chechen mob, but as Barry finds the mark in a theatre class, he also finds his true calling as an actor. A lack of motivation to finish the job leads to the Chechens hiring a new assassin to take out the mark and Barry. After succeeding on killing Ryan, Barry gets the upper hand and kills the assassin, leading to him declaring to a waitress that he too is now an actor.

'Chapter Two: Use It' opens on Barry and Sally in Gene's acting class warming up, when Gene delivers the news that Ryan is dead. Everyone is genuinely shocked, but Barry who already knows the news, doesn't seem to be that convinving when it comes to pretending that this is brand new information. Gene however wants to see the bright side in Ryan's death, and asks everyone in the class to 'use it' in order to fuel their performances. Gene lets everyone leave early due to the upsetting news (whilst also making sure that they're aware that he's charging them for the class, of course), but says that even though the class isn't on, they will still be learning to act. Barry is clearly feeling something, but I still can't tell if Gene is a genius or just utterly full of it.

The episode then cuts to two LAPD detectives who are investigating the killings of the Chechen mob members and Ryan Madison. As it turns out, there was a camera in one of the cars at the scene. Somehow I can picture this incriminating Barry and going south for him pretty quickly, even if they are currently having problems getting the footage from the camera.


Fuches texts Barry informing him that the Chechens want the two of them dead, and Barry quickly goes over to his hotel room. He offers to get Fuches out of LA, but is unwilling to leave himself which causes a little bit of contention between the two of them. Before they can sort out the finer details, Barry gets a call from Sally to discuss scenes they could possibly do together. Meanwhile behind him, some of the remaining members of the Chechen mob have entered Fuches' hotel room and are beating the hell out of him. Fuches is shouting for Barry's attention, but with Barry on the balcony preoccupied and facing the opposite direction, he's utterly oblivious. It's darkly comedic. So so dark but so so funny.
The Chechens have taken Barry and Fuches hostage in what appears to be a garage where Noho Hank accidentally divulges that the lipstick camera was in the car during a brief conversation. In walks Goran Pazar, leader of the Chechen mob, who is definitely not happy about Barry's performance or the fact that he has killed some of their best men. Goran offers, or more like not so kindly insists, that Barry takes the job of the assassin that he took out. Barry confesses that he doesn't want to be an assassin any more, but Goran won't take no for an answer. After threatening to kill Fuches, Barry relents and agrees to work for the Chechens for one job only. Goran holds on to Fuches for insurance, and Barry threatens Goran in return if any further harm comes to him.
Instead of delving straight into the action, Barry rehearses the scene from 'Doubt' with Sally in preparation for Ryan's memoriam, but can't seem to be able to concentrate properly. Throughout the memoriam we see several scenes from the other class members including auditions, improvs, and anything that seems to remind the class mates of Ryan. Gene does not seem to be overly impressed, and whilst this is happening, Barry gets a text from Noho regarding his new mark; Paco.
Gene introduces a surprise guest at the memoriam - Ryan's father - and as he breaks down on stage it appears that Barry seems to feel some remorse towards Ryan's death and his (almost) former life. He goes outside to catch a breath and Sally is quick to follow him out and give him a pep talk. This is probably the first time he's actually allowed himself to feel emotion outside of apathy which is honestly just quite sad. Sally decides that they shouldn't do the scene and they go back into the bar for drinks.
Later that night, Barry takes Sally home, where she directly says that she can't figure him out and also that they shouldn't sleep together even though it feels like they should. Is it just me or did that seem incredibly sudden? Barry says he wasn't thinking about her and she just comes across as sort of offended and then invites him in anyway. Barry turns her down once more, leaving Sally dumfounded. As he gets into his car, the camera pans to show someone watching the two of them and taking pictures.
'Chapter Two: Use It' showed that it wasn't as easy as Barry hoped to give up the assassin life, and was an adequately paced episode in progressing both the mob and theatre storylines. Do you think Barry will get away with doing just one job with the Chechens? Let me know in the comments.