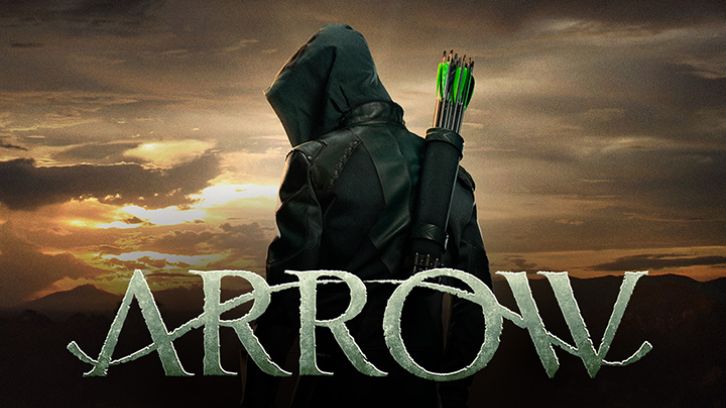 Arrow 620


One can be forgiven for needing a scorecard to work out who is allied to who in Season 6 of Arrow. From the season starting with big bad Cayden James to the later big bad Ricardo Diaz and now the Quadrant.


In the last few episodes, we have learned Diaz goal to become a big mafia boss in the elite Quadrant. For Diaz to enter he needed to show his worth which is why he took over Star City to prove himself. He played Cayden James, he now has blackmailed or bought off most of the officials and police in Star city and wants to destroy Oliver piece by piece. I admit I liked Cayden James reasoning better. Diaz isn't selling it for me I'm afraid and I have struggled to watch recently.
The breaking of Oliver was something tried last season by Adrian Chase/Prometheus, who no surprise was the ghost of the past taunting Oliver when he was drugged on vertigo. I also loved the raw edge to Chase that pushed Oliver far more than I believe Diaz has.
The past two weeks of Arrow have been a mixture, with the cracking 'Fundamentals', which had Oliver poisoned dealing with his demons ( see above) to the less than impressive 'The Dragon'. Diaz is another bad guy who was bullied and became a bad guy not to be bullied again. I was bored with his backstory and found Diaz's ability to murder one of the Quadrant members without getting blown away himself laughable.
In fact, his street thug to psycho behaviour just does not ring true with this clever crime boss who can take over a whole city. Diaz also outsmarted some of the smartest people, Felicity and Cayden James. Oliver seems at a loss as to where to turn... Diaz can do all this really!
Quentin Lance seems the only one who has stayed consistent and loyal to Oliver and with the impeachment of Mayor Queen he is now Mayor of the city.
This season for me has been a bit of rollercoaster with highs and lows, and an inconsistency of Character. We are getting told each week Oliver has changed and become a better man when in fact he makes the same mistakes over and over ultimately pushing those close to him away.


These events lead us to this week's episode and Oliver who is now solo, after benching Felicity, is back to the basics of being Arrow. To start Oliver tries to make amends with his old friend Anatoly. Of course, this means a trip to Russia, you can tell Oliver is hoping by getting his friend back into the Bratva he will side with him against Diaz. This is a long shot or is Oliver playing him to get to Diaz we are unclear. Anatoly seems to have sold his code of honour for cold hard cash.
Meanwhile the old team Arrow/not team Arrow and Diggle, now with Argus, team up against a common enemy. The Scorpions a Gang known for dealing drugs and are now selling high tech guns. Not team Arrow aim to stop them before Diaz gets his hands on them. I was susprised a Quadrant leader was there ,of course a major mafia boss will show up at a warehouse for a little trade…. right.
The team is at full strength with the return of Wild Dog. However, Rene isn't himself and freezes in the warehouse luckily he is saved by Diggle. Later Rene realizes since his hospital stay he needs to be there for his daughter not risking his life.
When the guns are due to be shipped Mr Fantastic and Canary work with Diggle to stop them. It was nice to see them working together again.
Diaz wants the new Mayor on his side and convinces Laurel/Black Siren to trick Lance into a meet. Up to this point, Quentin thought she had reformed but it was a trick and Lance order's her to leave his apartment. It's touching how she seems protective of Lance despite her evil ways in the past maybe there is hope for her. It's also clear after she watched Diaz in action she is terrified of him. This made for a lovely scene at the apartment when Quentin tells her not to leave and signs the papers to protect her. After all this Diaz didn't need the paper signing he just wanted to know he could control Mayor Lance.
Oliver being captured by Anatoly is taken to Diaz who beats him while tied up, a fair fight is suggested with the loser to leave Star City. After quite a fight Oliver beats Diaz but Diaz stabs him and you see Anatoly realizes he has picked the wrong side. Anatoly has always given Oliver good advice and here you see both men realize what fools they have been. He promises to free Oliver, but it is too late when Diaz men arrive. Oliver despite being beaten and stabbed seems to be able to walk around. Diaz knows he played dirty and says he won't force Oliver to leave but stay and stand trial. As the police take Oliver into custody you wonder if his old team will rally round to save him.
I never liked the fact they placed Oliver and Anatoly at odds after all they had been through in the past from the Island to the Bratva. Oliver turning against him rang a similar bell to recent events.
In this episode may be one friendship might be saved. I also liked the fact that all seems forgiven with Diggle and the other's as they worked together to stop the Gun shipment.
As the season ends let's hope we see more of Oliver admitting his shortcomings and friendships being restored. I also predict a big fight between Arrow and Diaz leaving us with them as the next big bad The Quadrant.
What are your thoughts on Oliver's recent solo mission?
Please post in the comments