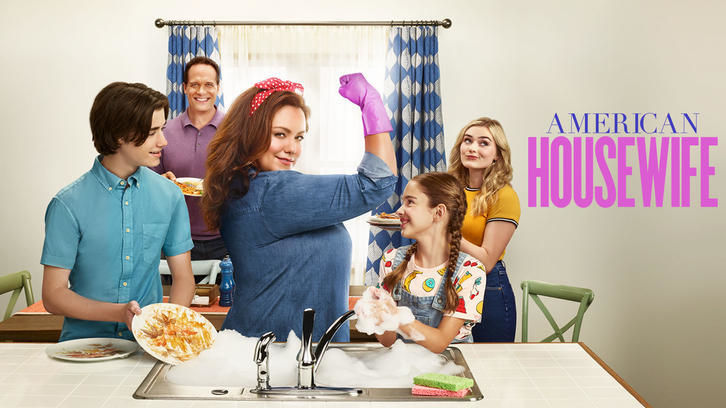 In the wake of Spencer's death, the Otto family finds themselves dealing with what comes next.

Katie, Greg, and the kids are cleaning out Spencer's house while they wait for the lawyer. Greg is frantically practicing for his tenure meeting. The door rings and Oliver goes to answer it. And there stands...Grandma! ("Snack bar's open!"), clad in nothing but a trench coat and some skimpy lingerie. Apparently, she and Spencer have made their little post-Thanksgiving tryst a regular thing. And no one's mentioned to her that he's dead...


Thankfully, the next time the doorbell rings it's the lawyer. She informs them that Spencer's will is a video will, so they'll have to arrange a viewing. But, the Ottos don't have to wait for all the goods! She pulls out an urn. Hello Spencer! Apparently he wanted Oliver to have it and said he'd know what to do with it. He doesn't.

Knowing that Spencer mentioned them to his lawyer, Katie and Greg start to wonder if, as his only friends, Spencer really did leave them everything. Katie's convinced that becoming rich will ruin them as a family and make them just as bad as the rest of Westport. Meanwhile, Grandma's decided to stay awhile and suck up. If her daughter's doing to be rich, she's going to need to stick around for a piece of the action.

At a loss with how to "dispose" of Spencer, Taylor suggests Oliver take a trip to Spencer's country club-esque former prison and ask his cellmate. At Allenwood Federal Correction Institution, (which comes complete with a golf course, spa, and field trips to Aruba!), Taylor, Oliver, and Anna-Kat meet Spencer's old cellmate Reginald for a lunch date. Reginald suggests Hawaii, which Spencer never got a chance to return to after leaving Allenwood. (You'd think with trips to Aruba, they'd have one to Hawaii!)

At lunch, Angela and Doris try to convince Katie that being rich might not be all that bad. She can go to the supermarket without looking at the prices, and she can get her car washed - by other people! Katie starts to come around to the idea, as does Greg when Katie reminds him that once they're rich, it doesn't matter if he makes tenure or not!

Greg goes into his tenure review the next day and, having decided money isn't going to be a problem, flies by the seat of his pants (while totally making an asshole of himself)! Afterward, the family gets together for the will reading, which, in ever so classic Spencer fashion, is on VHS.

He's left them everything! They're rich! Except, apparently they're not. After announcing that he's leaving his whole fortune to them, the tape forwards to Spencer a few days later. He's thought it over. He knows Oliver can be "wildly successful" and doesn't want to rob him of the chance to get there on his own. And Katie and Greg? He knows money ruins people, and he's terrified of ruining "the best family [he] know[s]". So, he's leaving them...nothing.

As Greg runs off to beg for his job, Katie tries to tell her mom that they didn't get the money. But, she chickens out. She's gotten so used to actually having her mom around, which she never was growing up, that she doesn't want to risk losing that.

At the college, Greg gets the surprise of his life. Apparently losing his job isn't going to be a problem, because the tenure board loved his cowboy, couldn't give two shits attitude. They think he's just what the school needs!

Once he gets home and realizes Katie hasn't told her mother the truth about the money, he tells her. Katie admits that she doesn't want to lose her mom again and her mom admits that she's scared of being alone since losing Spencer.



Oliver finally comes up with the right resting place for Spencer -on the mantle, staying with his family.

The episode ends with the lawyer stopping back by. Spencer's recorded a series of videos for Oliver to watch at milestones throughout his life - his graduation from Harvard, his first million, his first (and second) marriage. There's even a helpful little "How to Hide Your Money When the Feds are on to You" video!

Random Thoughts:
-Allenwood has the "highest alumni giving rate of all prisons!" What can I say..rich people!

-That video of Spencer singing 99 Luftballons was hilarious. It really is a catchy song!


-Best quote goes to Katie: "Expiration dates are a scam!" (If I had a dollar for every-time I've heard my mother and grandmother yell that, I'd be rich!)
How will Spencer's passing continue to affect the Ottos? Is Katie's relationship with her mom finally on the mend? Let me know what you think below!