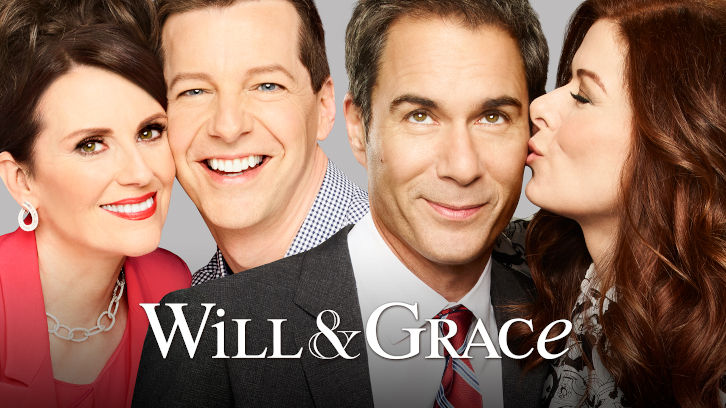 "One Job" proved to be a difficult hilarious outing putting all our lead under duress which means we`ve got their most hilarious versions. Will & Grace penultimate episode of their first revival season delivered two funny stories and two unexpected cliffhangers.


I really didn`t anticipate that the Adler situation would turn into such a hilarious story. Sara Rue and Mary McCormack (replaced Gina Davis) were on point cast and made up for some phenomenal character moments. I`m a sucker for great sibling rivalries and the Adler sisters brought out the worst in each other and tears out of my eyeballs. Joyce crush on Will worked perfectly as Sara Rue brought all the trashy sass she could. This makes me wish she got a comedy on her own, she was just as good during her American Housewife guest stint this season.
Janet: He calls me pancake, cause the first one is a mistake.
The family dinner was another great moment as the sisters weren`t afraid to bring out all the dirty laundry. Still, the standout of this story was Grace meltdown in the kitchen. It really hit close to home as I as well lost a parent and know how clingy you can get about the small stuff. But W&G wouldn`t be the show that it is if it didn`t brew light out of the dark moments they share with us. Grace father deciding to move in with them is a great twist that will certainly play a big deal in next week`s finale.
Meanwhile, the one-liners during this episode were phenomenal and I laughed really hard during each bomb the character dropped on each other. Will being Grace`s emotional punching bag was sweet in general and their dynamic is just priceless.
Grace: I`m Khaleesi and you are one of those ballless soldiers.
My heart did break a little bit for Jack this episode. I didn´t expect Drew to break his heart in such a cold and matter. The break up happening by a piano squashed body did up the awkwardness though. Him searching for some comfort with Karen proved to be one hilarious story.
Karen and Malcolm having a yearly affair was a surprising development but a great way of bringing back Alec Baldwin. The serious take on Malcolm`s and Karen`s affair came truly unexpected and the beautiful chemistry between Megan and Alec made this story a standout.
Malcolm:I always match my pyjamas to the hotel draips for situations like this.
And Geez what a situation. Malcolm camouflaging into the drapes was hilarious. Karen`s panic attack, combined with Jack`s cluelessness and Malcolm`s synced moving to drapes movement was a combination that made me ROTFL. A classic Karen and Jack scene, peak comedy.
Jack:I have a copy of Poundhog day. It's about a couple meeting every year for sex. (Awkward Silence) Is this what this is?
What are your thoughts on "One Job"? Did you like the messed up Adler family dynamic? Was you surprised by the turn of events between Karen and Malcolm? Share your thoughhts in the comment section down below and remember to tune one last time this season for the season finale next Thursday on NBC 9pm Central.