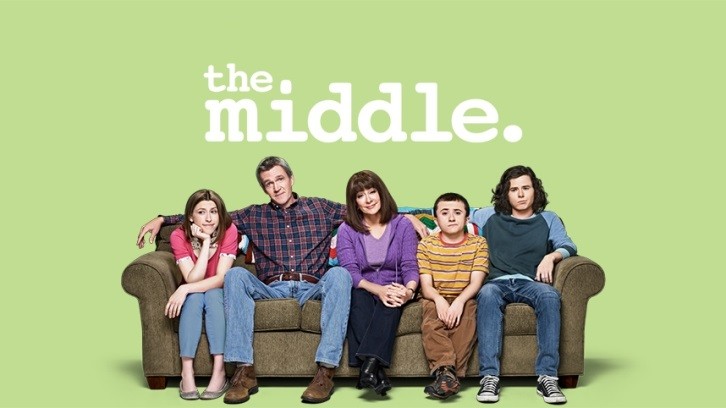 "The Crying Game" begins with Frankie trying to have a good cry after having a bad week. She keeps getting interrupted by other family members telling her their problems. Let's begin with Brick. His problems this week involve his teacher, Ms. Kozicki. He can't figure out why she doesn't like him, and he's worried he's going to get a bad grade on his reproductive systems test.

Everyone in Brick's class gets baby dolls, and they have to keep them and care for them for the week. Brick gets the baby that's held together by duct tape. It turns out that it's the same doll Axl had and he named it "Little Brick". Brick tells him the baby is a girl and he's calling her Axlina. This baby was super creepy. Everyone said the cries sounded like the baby was possessed. I agree.

Brick learns that Ms. Kozicki hated Axl and it makes sense now why she has it out for Brick. Axl talks to her to try to smooth things over, but it doesn't go well. Ms. Kozicki remembers every bad thing he did during her class. He tells her he's changed and has a job now. Ms. Kozicki points out that he's at her office in the middle of the day so he must be putting in the same effort at his job as he did in her class. I thought that was a good point. Why isn't he at work? He yells at her and starts to walk out, but remembers why he came there in the first place. "Please don't fail by brother," Axl tells her as he walks out.

Sue is next to talk to Ms. Kozicki. Sue thinks the teacher loved her, but Ms. Kozicki doesn't even remember her. She said Sue didn't distinguish herself. This upsets Sue, and she also yells at Ms. Kozicki. She calls her a disgrace, and she's taking her out of her collage. On her way out she says, "Please don't fail my brother."

Back at home Brick leaves the baby in the dryer because her diaper was wet, and he thought that's what he should do. Frankie says that he needs to watch the baby at all times. He replies that she didn't watch him when another family took him home from the hospital. Ha. Good one, Brick. Frankie snaps that she wasn't being graded. He is. Brick, Sue, and Axl all complain about things aren't fair. Frankie tells them all to stop whining. Life isn't fair, and there are always going to be mean people in your life. You have to suck it up and deal with it. This advice is so true. I thought it was funny that she added, "Sometimes you don't get the baby you want. You gotta love it anyway."

At the end of the episode Brick talks to Ms. Kozicki and learns she doesn't like him because he licked her car. It's a quirk and he licks a lot of cars. It wasn't anything against her, and she admits she shouldn't have taken it so personally. She tells him that he can swap out babies if he wants, but he declines. Someone has to love the weird ones. I'm glad that Brick and Ms. Kozicki made up, but I can't believe all of this happened because he licked her car. That's so disgusting!


At the beginning of the review I mentioned that Frankie's crying was interrupted multiple times. One of the other times was when Mike came home to tell her he was offered the regional manager position at work. She asks if he's sure since it's a big change, and he thinks it's time to shake up the routine. Back at work he breaks the news to the guys he's leaving the quarry, and they're upset. They want to throw him a big party, and while he doesn't want one, he agrees just to get the guys to stop fighting.
Mike's co-workers get him pretzels as a going away present at his party. But then the party gets awkward or at least I thought so. Mike looks like he just wants to get out of there, but they want him to give a speech. He starts to give one, but gets interrupted by the group hug. I know Mike isn't an emotional person, but it's clear he meant something to his co-workers by how sad they were to see him go.
At the end of the episode Frankie tries to cry again, but she can't remember why she's upset. I would have liked to know why she wanted to cry. Was it something her kids did to her or was it something that happened at work? I guess we'll never know. While she telling Mike, who is all dressed ready for his new job, he gets a call from work. He won't be working at the corporate office after all. He'll be working in a trailer right next to his old one at the quarry. He's not happy about going back since everyone made a big deal about him leaving. He tries to sneak into his trailer without anyone seeing him, but he gets caught. Most of the guys are angry (except one guy who is excited about having lunch with Mike), but Frankie is happy he's staying. She finally starts crying when she says that Mike has been at the quarry for 25 years.
This was a nice episode. Nothing really exciting happened, but it wasn't bad. I'm glad that Mike got some recognition at his job, but I'm also somewhat disappointed. The show is almost over so I wish that something bigger had happened. I don't know what, but I just felt like this episode was missing something.
What did you think about "The Crying Game"? Did you enjoy the stories about Brick's teacher? What did you think about Mike's promotion? Let me know in the comments section!