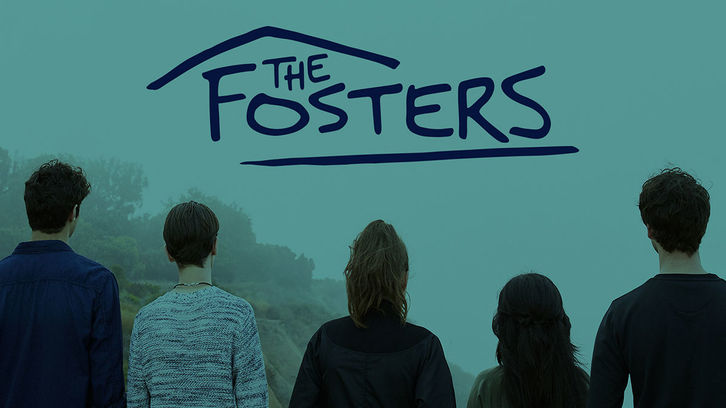 The Fosters Two Hour Final episodes air Tuesday night at 8PM ET on FREEFORM

Other than Pretty Little Liars, no show in the era of ABC-Family/Freeform has lasted more than five seasons. This is a shame since their cousin network ABC has had some shows go on for more than fifteen seasons. I am not sure why this is, but other than money and ratings; there has been a lot of watchable shows on Freeform. The end is here people; our amazing, inclusive and groundbreaking show has come to an end. Freeform decided to end with two-hour final episodes then the three hours limited event series aka spin-off in the summer which is not a bad thing, but I think it was not a right decision. Next Tuesday, March 20th, they have one of their shows returning so I guess it would have made sense to program the final episodes of The Fosters to air right before Shadowhunters season three premiere. Doing this would at least would help tap into the audience that the show would be leaving behind. I don't work for freeform, so this is just my personal opinion.

I have watched both hours of the final episodes, and I want to preview this differently. I will not tell you exactly which scene shows up in what episode so as to keep you guessing and leave room for you to be surprised. I will mix it up a little and hopefully as you watch you will understand what I pulled from what episode.

Here we go
...We left off with Callie trying to get into law school and hitting plenty of roadblocks. We will see her push some more towards this goal, but it is a tough road ahead. There has been a lot of speculation about the spin-off and what is going to happen to Callie and Mariana. I think I can give you this bit of information that I was able to decipher from the two episodes. The spin-off will start with a time jump of some sort. We will not see the two of them in college because that would be boring right? Don't trust me on this though, I might be over thinking it. How I saw it might be different from the viewer's perception, the audience can see this through a different lens. The episodes will also answer many questions about her life after high school and what path she chooses to take. Callie and Aaron finally give us a proper closure which I have been asking for. The show was able to address how they both felt which, some people will be happy about while others might not be, but the scenes they have between the two of them are emotional and heavy. Callie and Brandon have a very emotional scene in one of the episodes that we haven't seen in a long time. The writing in this scene is packed with season one and two type of emotions that we had somehow forgotten about.
Brandon and Grace did a lot of heavy lifting in these two episodes, which you need a lot of tissues to watch, trust me on this. She convinces him to go to LA and interview at the Music Institute so that they can be together when she moves back home. Grace receives some news about the treatment she had, and they celebrate by touring LA and taking a lot of selfies. These actions are where things begin to get a little complicated and confusing. I will admit the writers got me here because I was sure I had figured out the plot for these two but they shocked me. The introduction into Graces' transition is subtle, and I will commend the writing here because this will affect a lot of young viewers and older ones as well. The journey they take until the end is slow and beautiful. You will cry like a baby, but you will also be happy with the justice this storyline gets. It was good to see Brandon lean on Stef for some comfort when he needed it the most. We get to see them connect in a scene that will break your heart but this is what we loved about these two. In a way when all the foster children joined the family, Stef was consumed with ensuring they adapted and had excellent care. One thing that we didn't see enough of was her relationship with her biological child. Yes, she was always there for Brandon, but he did close off and did his own thing. Seeing him allow Stef to see him hurting because of the situation with Grace was quite emotional.
Stef and Lena finally go to the retreat, a lot happens here, and I mean A-L-O-T. Lena is tired of being pushed away by the person she loves the most, she finally draws the line for Stef. There is a breakthrough though for Stef in the form of a conversation with her father. This reveal was long overdue and as much as I want to share, it is a fantastic scene that Teri Polo shines in. She manages to discuss with Lena precisely what has been making her close off and not opening up to her partner for such a long time. It is sad that this is getting addressed at the end but we will take it. There is a potential for a significant story arc here, but alas we will never get that. I am sure Teri Polo and Sherri Saum are ready to move on to other projects, but a spinoff with them would have been great.
Mariana will be working with Emma on their internship project after much convincing from Jesus. I am upset though that the situation with Jesus, Poppy, and Emma, was not addressed at all. Hinting all season that he liked Poppy and not exploring that story more was lame, but I digress. They get their letters for the internship program, and one of them is disappointed. Here is the thing though, if both of them got into the program what harm would that have done to the story? Again questions that will never get answered or maybe they will be answered. Jesus, on the other hand, might be staying in junior high school because of not managing to get good grades to enable him to get to senior year. His worry now is Emma graduating and leaving him behind which is something she is worried about as well. The family and friends gather in a lovely scene to support him. This project could be his only chance of getting him to become a senior but seeing that its Jesus things could backfire.
One thing I am happy to report is Jude finally decides to move on from the streaming gig with Declan. Declan was never my favorite, and there is a scene that brings out his true colors, which helps Jude to reflect on their friendship. Noah breaks up with Jude because he has been feeling abandoned and jealous. This scene was painful to watch I loved Noah, and he was great for Jude. They do share a kiss at some point that could be a goodbye kiss or not. The Fosters wraps up everything so beautifully, and we get to see not one but multiple celebrations on the beach. I did not see this coming, and I cried watching it because it was just so beautiful. Ximena is trying to tell Callie something, which will make your tears flow so prepare for that. Yes, Ximena is in the final scenes, and it is marvelous and heartwarming.
So listen up, I didn't want to put this out there but, all of you have been kind to me, and my previews, so here goes.
Someone gets engaged can you guess who it is?
Don't forget to watch on Tuesday night at 8PM ET