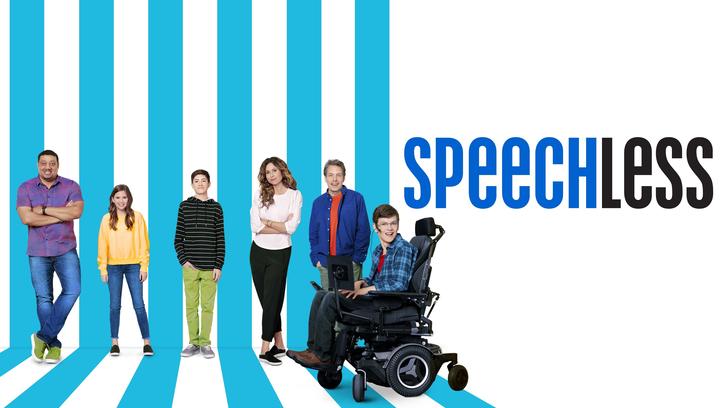 Yes this is a double review but this time not cause I`m late with the reviews but cause we are blessed with two new episodes in one night and they were double the fun. In ABC`s process to burn off the remaining Speechless episodes ahead of next weeks finale we had the privilege to watch ONE A-N--ANGRY M--MAYA & A-C--ACTION back to back.

ONE A-N--ANGRY M--MAYA

The show really draws their energy from JJ centric stories this season. They keep it fresh and contemporary so I was thrilled to see them explore the world of online dating for someone who is disabled. They tackled all the importing points and let JJ experience it to the fullest, the bad and the poorer. The end result with JJ and Cedric being honest in the profiles was sweet and strengthened the bond between them even more.


There aren`t too many joys in life but Ray DiMeo flipping out and obsessing is one of them. The way he tried to gain back his father`s love were hilarious and so truth to his character. Jimmy and Dylan killing the ping ponging was hilarious to watch during Ray`s freak outs.
The reveal that Jimmy and Dylan were working on a car for Ray was adorable and true DiMeo fashion. The moment Ray engaged in a hug with Jimmy and Dylan was heartwarming. The way they break these sweet moments with Dylan`s cruelty over Ray was tremendous, their sibling bond is the biggest strength of the show.
Still, my personal highlight of this episode was Maya`s story. I was highly anticipating this episode cause of Sarah Chalke´s return as Taylor´s Mom, Melanie. The chemistry between the two ladies was spot on and them bonding over their need for free time from their families was a great storyline. The use of the Jury-duty system was a smart move from the writers and the Ray-centric trial was so well written, especially the not sexual massages.
The cold opening with Maya day dreaming herself into a marvelous song was visually phenomenal and brought all the laughs, especially when she whisked the kids away from the court.
A-C--ACTION
A-C--ACTION was a really fun outing that brought out one of my favorite pairings, Maya and Dylan. But before we talk about the fabulous Mother-Daughter dynamic let's dig into the JJ centric story ahead.
This is the part where I once again give major kudos to the Speechless writers' team for executing this story. Facing JJ's fears and giving him proper character development through this story was hilariously written and perfectly executed by Micah, Mason and Cedric.
Micah really delivered another great performance as you could really see the stress on his face and how torn he was in the situation he found himself. It was nice to see JJ put in a situation where he had to step up and be the boss and follow his vision.
Ray was perfectly used in this outing and his scenes were so funny and he shone like a star within them. The first short film made no sense but having a double dose of Mason on screen was hilarious.
When you have Minnie Driver in your cast this inthe proper way to use her. Minnie is such an impeccable and versatile actress and the way she played around with Dylan is phenomenal. She played on this line between mysterious an creepy with the right dose of funny. Dylan persistence was another great point and the play between them was so enjoyable to watch. Especially Dylan's attempt to jump out of the car, she truly knows no messing around with Maya.
The resolution to the video story was unexpected but it really intrigued me and I can't wait to meet Maya's father and his bride.
I was quite shocked by the resolution of Jimmy's side plot. I never anticipated that the neighbor would go to the DiMeo house. Jimmy centric stories are always sweet a funny cause John Ross Bowie and the energy he brings to it. He has that childish spark that is suppressed by the obligations he has and each time it's released he just lights up the screen.
PS. The cold opening was hilarious and the dog really grew well into the family.
What are your thoughts on this week`s duo of Speechless episodes? And the cliffhanger ahead? Are you ready for the season finale next week? ABC really needs to renew this gem. SPEECHLESS season finale airs next Wednesday at 8:30 Central on ABC.