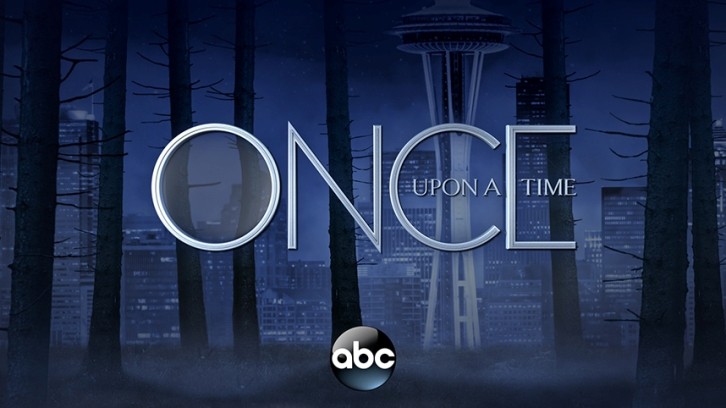 711 and 712



Just as Once Upon A Time returned to our screens the previous week the news came Season 7 was to be it last. While by today's tv standards 7 seasons is an impressive achievement for most fans they felt the end was nigh after this current season failed to live up to previous expectations.

The tagline for this season was A New Book Open's, it was a bold move in a new direction but if this was a book like most people you would have given up after its failure to grab you after the first chapter.Viewing figures were dwindling and it was no surprise the story was coming to the end.
Even Lucy's fate hanging in the balance and the return of fan favorite Rebecca Mader as Zelena weren't enough to bring viewers back after the hiatus.
Most statements via social media suggest fans watch for Regina and Zelena and to be honest the past few weeks their scenes have shone with Zelena's witty liners giving it a much-needed breath of fresh air.
Let's look at the past two episodes, the death of Lady Tremaine / Victoria Belfry and the fact Regina clearly had a thing for bad boys and not just as her alter ego Roni (just don't ask her about her Def Lepard tattoo)


We start with a return to Storybrooke some years earlier with Robin ( Zelena's Daughter) practicing magic and getting stopped by her Mother. The usual teenage tantrum erupts she feels held back by her mother etc. Robin thinks her spell didn't work but outside something happens and Robin disappears. Zelena tracks her to where Regina is now living with Henry, Cinderella, and Baby Lucy. Zelena is far from happy with her sister as she was the one who gave Robin their mothers old spell book. Aided by new Hook or none Hook, NOOK as she calls him (that name is sticking) they track Lucy to Gothel's place and it seems Gothel wants Robins Magic and life, to resurrect a powerful witch. Zelena offers herself, but Robin stops Gothel with a nice use of an enchanted arrow. They take Gothels gem, which now holds Robin's magic which she gives to her mother, now we know how Zelena got her magic back. Nook tells Zelena the gem must be hidden due to its power you can guess what Gothels wants to find in Hyperion Heights.
Meanwhile, in Hyperion Heights, Lucy's life is hanging in the balance after some trickery by Belfry to awaken her beloved Anastasia who Eloise Gardener/ Gothel is clearly using. Just liked she used Drusilla to cast the curse etc.
Roni /Regina and Kelly/ Zelena who are now aware they were cursed both try to find a cure for Lucy without breaking the curse as it will kill Henry. Gothel proposes a deal, seems they have something she wants, a means to resurrect someone but of course, it requires a sacrifice (that part she leaves out).
It's all about mothers and daughters and Victoria realizes much too late how much she has hurt Drusilla.When Gothel tries to sacrifice Drusilla, Victoria takes her place and Lucy awakens.
Weaver and Rogers arrive too late to prevent her death, and this convinces Rogers that Weaver has been telling the truth about a dark coven of witches and its leader Eloise Gardner
A side story is the Doctor at the hospital is killed after discovering from a blood test Henry is Lucy's parent and a lock of her hair removed.
This week we once again go back to Tiana's tale and finally meet Prince Naveen in the Enchanted Forest.
We also see the return of Dr Facilier who seems to have a past with Regina during her Evil Queen days.
Facilier warns of a monster about to harm the kingdom just before Tiana's coronation. Along with Nook and Cinderella, they go in search fo the beast and run into the very arrogant Prince Naveen. After some squabbling, they team up to search for the beast that is of no surprise an alligator. Naveen is injured fighting the beast, however, Faciller heals him though takes him away from Tiana.
In H town as Henry calls it in his new Podcast and narration at the beginning of the episode, Sabine's and Jacinda's food truck is ready. Sabine takes the food truck out to a fair in Hyperion Heights were she meets up with an old friend. He has his own Cajun food truck and appears to have told the police she is without a license soon he helps her, but you find out his business partner is pulling the strings.
Dr Facillier/ Samedi also appears in Hyperion Heights now Belfry has gone, Regina and Zelena soon realize he is awake and very interested in the bar.
Henry and Jacinda get closer but Lucy discovers a page from the original storybook realizing Henry's fate she stops them from kissing.
Weaver and Rogers, Hyperion Heights very own Starsky and Hutch are on the trail of witches and a blind cook with a fondness for Gingerbread might have some answers, but she is almost killed.
Weaver comes to Roni's... He admits he is awake and we discover someone is killing witches?
Regina talks to Facilier who is posing as businessman Samedi (his character in the animated film is dressed as Loa Baron Samedi).
He also has Naveen's Hyperion alter ego under his control, who is Sabine's old friend and rival. Its clear Sabine/Tiana has something he wants.
With Regina seemingly getting into bed with death himself, you wonder if Gothel isn't the only dark force about to rise.
While in these episodes Once does its best to keep the plot twist's going once again Samedi reminded me of a different slant to Mr. Gold, Samedi has his own story to tell and a popular villain in his own right. Dr Facilier's romantic connection with Regina has me cringing as did hers with the dark one, there was no rhyme or reason for it. Roni/Regina show such promise as a character and now I feel we have gone ten steps back with her.
Speaking of the all-powerful dark one, has he been neutered this season… taking orders from Belfry. The highlight of this week's episode was the exchange between Regina, Zelena and him. 'The Dark one in Denim.
The only new refreshing character is Tiana/Sabine, someone we haven't seen an incarnation of before, so her story is new and one a lot of fans have wanted to be told.
I do believe the new characters haven't been received as well as they hoped, heroes have been made to villains and beloved characters barely are given enough to work with.
I have been a fan of the series from the beginning and would like to see it go out on a high, however putting in far too many twists instead of telling the story may find us all wishing it finishes sooner than it does and leaving a bitter taste.
What are your hopes for the rest of the season?
Dr Facilier and Regina good or bad?
Please post below in the comments