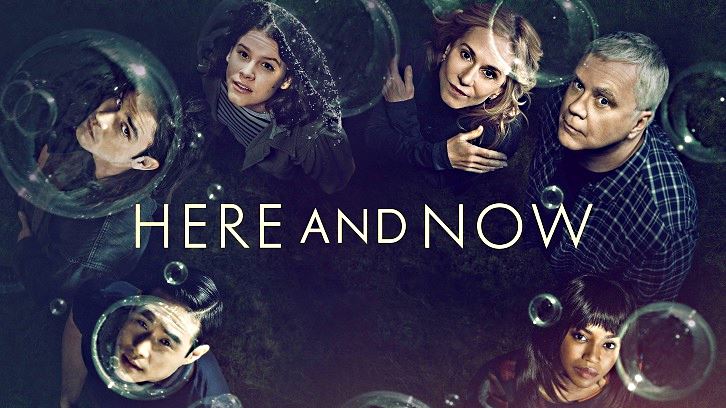 Episode 1.07: "Wake"
Debut date: SUNDAY, MARCH 25 (9:00-10:00 p.m. ET/PT)
Greg (Tim Robbins) joins Ramon (Daniel Zovatto) and Kristen (Sosie Bacon) at the gaming expo, where "Realms," and Ramon, attract considerable attention. Bruised by inappropriate remarks, Duc (Raymond Lee) takes out his frustrations on a fellow biker after a mountain race. Audrey (Holly Hunter) and Steven (Tim DeKay) reminisce about old times. Ashley (Jerrika Hinton) questions her place in society, and her relationship with Malcolm (Joe Williamson). Navid (Marwan Salama) gives Kristen a makeover as the two plot revenge against Madison (Madeline Bertani). Farid (Peter Macdissi) crosses a line in his treatment of Ramon.
Written by Tanya Barfield; directed by Lisa Cholodenko.
HERE AND NOW is executive produced by Alan Ball, Peter Macdissi and David Knoller; co-executive producer, Nancy Oliver; producer, Steve Oster; consulting producer, Kate Robin.