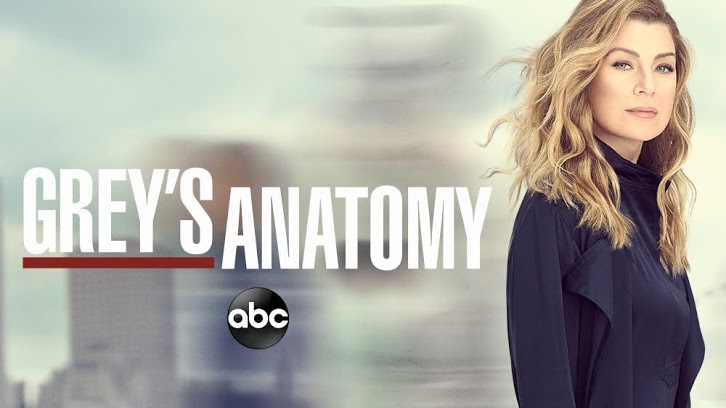 Grey's Anatomy delivered yet another great episode with plot twists which I'm sure most were not expecting.

Beginning with April, we can clearly see that things are getting worse and worse with each episode. April arrived at work in a very bad mood. She yells about the elevator capacity and then at the boy throwing a rugby football around the ER. When the players don't listen, she ends up accidentally cutting off her patient's ear! Not going to lie but I did laugh a little. Then DeLuca slips on it and gains himself a concussion resulting in bed rest at the hospital. Now, things don't end very well for April. Owen finds out that April didn't file a report the accident which is obviously very unlike her. Owen then dismisses her for the day which she doesn't take very well.

Meanwhile, Maggie plans a game night for her sisters to meet her new boyfriend, Clive, since she has recently been spending a lot of time with him. She invites Jackson and a few others to attend. Jackson shows up with his girlfriend, who, for a while by the way, I thought he was making up. When the game night arrives Jackson and Priya are the first to arrive and it is as awkward as you'd expect it to be when they meet Clive. But it gets even more awkward when April, who definitely has had a few drinks, arrives and delivers the best line of the episode, probably even the season with a hilarious laugh at the end; "Oh you guys are a thing now? Your parents must be thrilled!"

Things get even worse when April has a meltdown which ends with her getting more drinks and Clive's wife showing up! Plot twist! To be honest I felt so sorry for Maggie at that point, she seemed to genuinely like him. Everyone leaves, and Maggie is left alone to come to terms with the fact she slept with a married man. However, Jackson appears at the door. He tells Maggie that he broke up with Priya and that he wants to be with her no matter how complicated it may be. Then they kiss…. I still can't believe it. In my opinion they have no chemistry whatsoever, I really don't know how this is going to play out.

Luckily before anything else can happen Meredith barges in with a mission of finding Ellis's journals. During the episode Meredith and Jo met with, due to his sudden death, the daughter of the Spanish doctor who owns the patent to the polymer they need for the contest. When walking up to her, Meredith is shocked to find that it is Dr. Marie Cerone, also known as Auntie Marie. We quickly learn that Marie was one of Ellis Grey's best friend who Meredith hadn't seen she was 8 years old. Both are delighted to see each other, and Marie is very impressed with Meredith's proposal. Marie gets onboard and promises Meredith to get all the paperwork done together the next day. However, when Webber sees her walking out the hospital he stops Meredith and informs her that Marie and Ellis had a huge fault out and Marie loathed Ellis. Another plot twist! Is Meredith being played? Meredith definitely seems to think so when she runs into the house.
Other Notes

I'm loving tumorless Amelia; she's hilarious.

I'm still bored with the DeLuca and Sam storyline. We still don't know much about what happened between them, maybe if we knew more it'd be more interesting?

I love seeing Alex with Kimmy. He cares about her so much and seeing her in a worse state than last episode definitely affects him a lot, so I really hope that Kimmy doesn't die.

By far my favourite scene in the episode was Bailey and Webber sitting eating snacks and watching the surveillance video of the ear fiasco whilst dying with laughter. I truly love their friendship.

I love seeing happy Arizona, she seems to really like Carina, so I am very worried about what will happen with Jessica Capshaw being fired.

Let me know what you thought of the episode in the comments below!