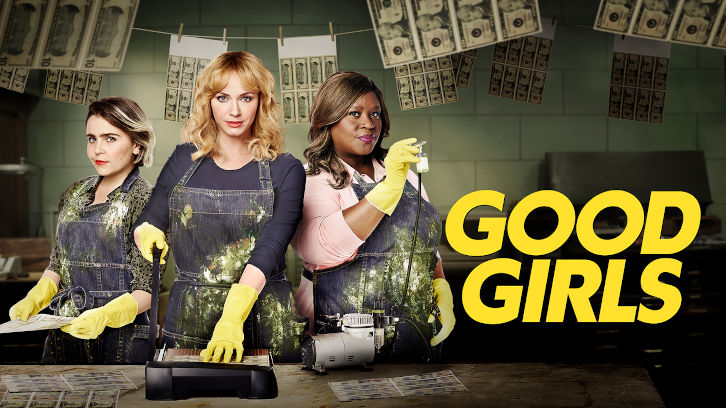 Episode 3 of Good Girls is a slight improvement over episode 2, which I thought was strong as well but this episode really digs a bit deeper into the characters and while still is about the crime they will commit it gives the girls enough screen time.


To end the ordeal with Rio (Manny Montana) the girls are discussing taking a road trip for him. And while I can`t really say if they or if they won´t cross the border for Rio and his dirty business the writers exploit the predicament very well and use the girls personal problems to solve them during their trip back and forth.
Also, their transportation vehicle to Canada becomes a problem the girls really didn`t anticipate and could serve as a plot point for further outings.
Beth and the situation regarding her husband don`t improve this week, even though he gives the puppy eyes and desperate marriage logic a run for their money. Also, I love Beth`s scenes with Rio, they really got some breathtaking chemistry and I would really love to see him rock Beth`s world with a fun ride.
Ruby has a stay away from my man moment and while her hubby plays it down, I would put claws out as well. Retta once again is adorable and funny at the same time, so relatable and always deliver the line my snarky a*s would deliver at that moment.
Annie meanwhile, struggles with the upcoming custody battle and Bummer isn`t pleased with their current situation and shit is bound to escalate once at one point again.
Are you hooked on these Good Girls? Will continue to watch or did the show reach your limit? Episode 3 of Good Girls airs March 12th after The Voice at 10pm Central.