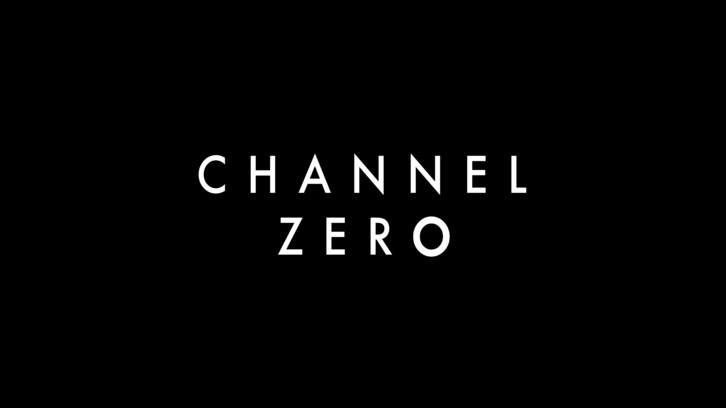 Episode 6 of Butcher's Block was written by Nick Antosca and directed by Arkasha Stevenson.

The series finale of Butcher's Block went out with a bang!

There's a knock at the door, but Louise and Luke are not expecting company.

It's Diane heroically rescuing Izzy from the hiding tree and bringing her safely to Louise's. Diane sans scissors is pretty cool. Louise invites her in, but she declines.

Upstairs, Joseph is explaining to Alice how their life works; how they 'survive.' He only wanted to protect his family. They need to get Izzy back or it could be devastating for them; the end of their utopia.

Their higher power gives them everything they need and desire, including their children, in return for little 'angels.'

Alice is hesitant and worries that Izzy will be in pain. He assures her otherwise. Alice can not get over how clear her head feels. She can not see past her state of bliss. Has Alice lost her humanity for good?

Can Alice come back from this?

The Peaches descend single file down the staircase, dressed to the nines. Their numbers are dwindling to Joseph, Evelina, Edie, Alice and a couple of little Peaches are all that remain.

A grotesquely pregnant Edie takes a large torch to the two large furnaces that have appeared on either side of the staircase. How she balances, especially in those heels, is beyond me. Grandma Peach has stayed behind.

Zoe makes her way back to Louise's and is joyously reunited with Izzy. She tells Louise that there is 'something else' up there and it wants Izzy and it controls the Peaches'.

Zoe finds her sweet-smiling sister on Louise's doorstep and tries to convince her to leave the Peaches: "let's find a nice place with no cannibalism."

But, Alice wants to live in a world with no pain, no illness, no responsibilities or debt. Though, there are many different kinds of debt.

Alice: "give Izzy to me or they'll come for her." How can this be the same girl who tried so hard to save Izzy? Zoe tells Alice that she chooses to live in the real world and slams the door on her.

A handsome young man approaches Alice. He's looking for Alice, saying he was a friend of hers from college. Alice's sad reply: "I didn't have any friends in college." Run Dave run...

Realizing that he's found his prey, he commences to berate and belittle Alice and she's had enough of this harassing student loan guy. While he's lecturing her relentlessly about responsibility, she jumps at him and rips his throat out.

Okay Alice, there is no coming back from this. But, as someone with student loan debt, I get it...

As Louise, Luke, Zoe and Izzy make their way through the tunnels underneath Louise's house, Joseph and little Peach find what remains of their family in Louise's basement and are overcome by grief. We see Peachy flicker into the butcher.

When they catch up to our group in the tunnels, Joseph is the butcher and he speaks through little Peach warning Louise. The Peaches take Izzy to the altar at the furnaces in the woods and prepare her for sacrifice.

Louise and her posse along with Diane make their way to the woods and Diane and Luke snatch Izzy as Alice is warning them to stay away. Louise and Zoe stay behind and Joseph's declaration to Zoe is chilling: "you just killed your sister."

Little Peach is about to hack Diane when Luke comes to the rescue. No more little Peach. And, always the favorite son, Joseph's head is gently cradled in his father's arms.

The Peaches cover their eyes as their higher power/pestilent god descends the staircase, dressed in red robes with a horned cattle skull head. When it sees that the altar is empty, it decimates the Peaches. Peachy's last words to his 'god': "you sick fuck!"

One at a time, they explode until there is nothing left of them bigger than a peach. At the same time, Edie has gone in to labor and dies as she gives birth to another little monster Peach.

Alice is spared, but while looking at the higher power she sees her mother. She approaches it. Louise has to restrain Zoe. The pestilent god appears as a vast beautiful black hole full of stars, nothing and everything; infinity.

I expected something more terrifying, more concrete. But, everyone's vision of a higher power is subjective.

Knowing that she'd prefer death to insanity, it leaves Alice physically intact, but without her mind. There are flashbacks to Alice's almost constant fear of inheriting her family's schizophrenia.

Ending: flash forward a year and Alice and her mother are in the mental hospital; Alice's hell. She was willing to give up everything, including her humanity, to remain sane and 'safe.' Zoe: "you were so afraid of losing your mind, but you gave it away so easily."


Grandma Peach is sitting all alone at the long dining table in the summer house. The meat man is eerily wandering through the woods. What will become of grandma? Someone better take care of that sweet lady; hopefully meat man will.

And, our beautiful stitched together family of Louise, Luke, Zoe and Izzy are seated around Louise's dining table for their vegetarian meal. Nick Antosca, the creator of Channel Zero, has commented that the underlying tone and theme of Channel Zero has always been family...

I had the great pleasure to speak to some of the actors from Butcher's Block on Twitter. I asked what were their favorite scenes from the series. The lovely Krisha Fairchild (Louise) chose the empowering scenes of decapitating the Peaches. Andreas Apergis (Joseph) of course chose his two-step down the hospital hallways. Bradley Sawatzy (Aldous) chose the visually stunning scene of Zoe in the bathtub and taking her first bite of human flesh. Tyrone Benskin (Chief Vancyzk) chose the heart-warming scene with Luke in the squad car going to bury Joseph Peach and also the bloody scenes in the basement. And Thiago Dos Santos (meat man/the butler) chose the unsettling first scene of meat man on the staircase, the preparing Izzy for the sacrifice scene and the final scene of meat man wandering aimlessly through the woods.

Random thoughts: Louise, for someone who didn't want to get involved and just wanted to collect her rent, had the biggest heart underneath that 'tough broad' exterior. She couldn't save her beloved brother, David, but she ended up saving Luke, Zoe and Izzy and in turn herself. She is truly the hero of Butcher's Block.

The downfall of Alice was chilling and quite morose. Her fear is what did her in. Zoe was able to overcome her fear; to swallow it. Zoe never gave into her fears as greatly as Alice did. Though, initially, Alice appeared to be the stronger sister, it was actually Zoe, all along. In the end, no one was how they appeared to be in the beginning: Louise, Luke, Alice, Zoe, Diane, Peachy... Nothing was as it seemed.

I thought scissors Diane and the girl's mom looked alike!

Everything about Butcher's Block was stunning. But I would have liked to see more of the Peach's and Louise's backstory. Well, they left us wanting more...

I'm sad to see Butcher's Block end, but am looking forward to the upcoming season 4 of Channel Zero on SyFy. Season 4 is said to be inspired by the story "I Found A Hidden Door In My Cellar And I Think I've Made A Big Mistake."

Thanks for having us for dinner. It's been deliciously fun.