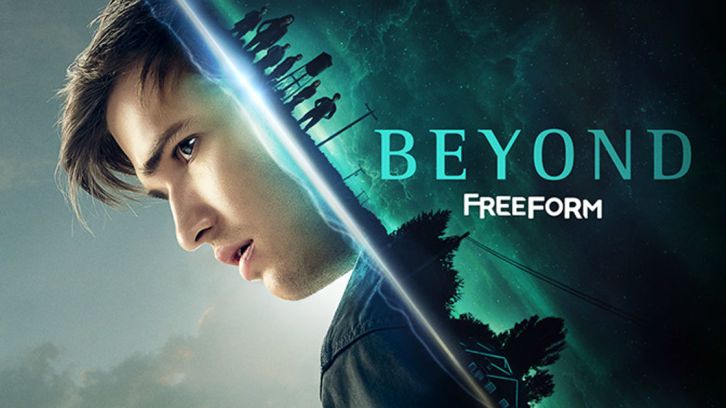 Beyond wraps its second season run with a strong episode that wraps up most stories nicely but also setting up stories for a possible season 3. The finale plays out it strengths well and the directional choices made in this outing really highlights the strong parts of the episode.

The opening the writers chose for this episode is beautiful. It involves Luke and Holden and it will make you feel all warm and fuzzy. Personally, I didn`t expect them to go there and it was a positive surprise.

I mentioned a couple of times during this season that the show is strongest when they focus on the Matthews and the scenes involiving Holden, Tom and Diane this week were pure gold. The three of them have a really strong and established connection that thrives the show every time they share a scene together. Diego goes full war mode on the Matthews home and thing escalated fairly quickly leaving one of the Matthews family members injured. Eventually, Holden with Charlie´s help gets the fight out of the house but things don`t go as smoothly as the couple expected.
The second part of the episode of the story revolves around the fight between Yellow Jacket and his crew vs "Agent Borden" and her FBI troops. Tess Schoemacher played a really great part in this story, she confronts Borden and finds out her motives for doing what she was doing for the last couple of episodes. The face-off between the two groups gets some interference when Willa and Luke decide they won´t let anyone else decide their faith, they go for the firey solution. Later the two of them share an emotional scene determinating the future course of their friendship.
The season ends with two cliffhangers and both are Willa related. One of them she isn´t aware of but would affect her life a lot in season 3 and the other one she is directly involved in.
That is it from me guys, at least for this season. Beyond wrapped its season with a very solid outing but the possibility of season 3 seems very unlikely at this point. I hope you`ll enjoy this season and that the finale provides enough closure for you.