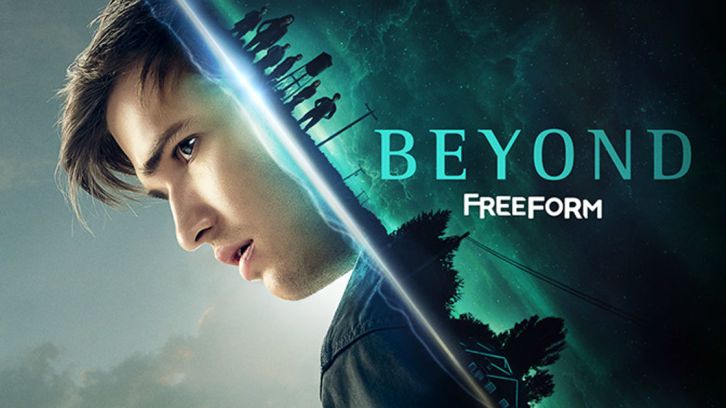 Beyond finally picked up its pace and delivers a season worthy of our attention. After the initially very slow season, the recent episodes are entertaining, tension-filled and delivery strong story progression.

I Scream, You Scream pushes the story on different level and sets up the story for the two finale episodes very well.
The primary focus of the episode is the rescue mission invoving Jeff, Holden and Charlie. the three of them are a great team but rescuing Edgar turns out to be quite a hustle. The thing that thrives this plot is the chemistry between the three series regulars. Charlie and Jeff are great together and their slight banter just gives the episode an entertaining tone. Jeff puts major physical effort into the rescue mission and Jeff Pierre is truly a beast. The episode digs also bit more into Edgar's and Dr Tolan's relationship, even though she tries to put him on ice. The reckoning is quite fire-y but they succeed into establishing a bond between Holden and Edgar. And before the episode ends Wdgar drops a major bomb to our friends setting up the next episode.
For the Holden-Charlie shippers they share some really beautiful moments, but Holden-Willa fans shouldn't hold their breath as once again they don't share scenes.
Willa shares scenes with Luke and Arthur this week as Luke puts some stuff in motion that he really has no clue about. The meeting with the FBI agent brings up some shade and shows that she has some ulterior motives and probably isn't team Matthews.
If you liked that how scared Pastor Ian was last week, expect a lot more of that including another game changing scene with The Man in the Yellow Jacket. But before that Ian shares a very emotional scene with Mama Matthews.
This week expect a high body count as the police station gets surrounded by some intruders and turned into a . . .
With only 3 eps to go in this season what are your thoughts on the story so far? Do you expect the show to return for another season? Beyond´s 8th episode of the second season airs at 8pm Central on Freeform.