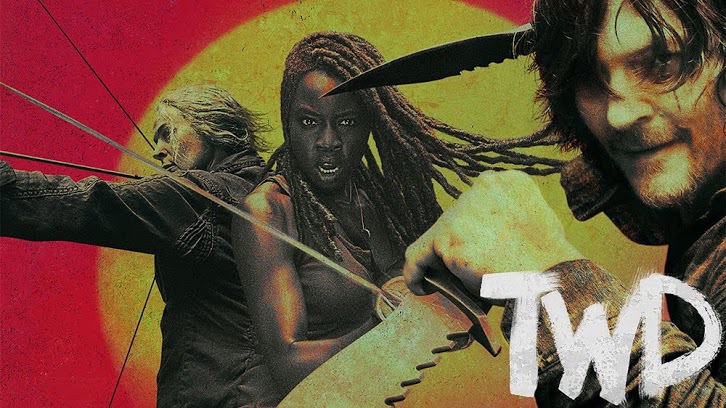 Update: 17th March 2018 We now have the titles for Episode 8.14, 8.15 and 8.16 (Season Finale)
Update: 28th February 2018 We now have the titles for Episode 8.11 and 8.12


---
Episode 8.10 - The Lost and the Plunderers
Groups unite their forces and converge on the Hilltop; Aaron and Enid search for allies.
Episode 8.11 - Dead or Alive Or
Daryl finds himself in bad company as his group heads to the Hilltop; Gabriel's faith gets tested
Episode 8.12 - The Key
"Hilltop's leadership faces a difficult dilemma after the arrival of unexpected visitors; Rick comes face to face with an adversary.
Episode 8.13 - Do Not Send Us Astray
Trouble arises when unexpected visitors arrive at the Hilltop and the community is thrust into action; heartbreaking discoveries are made.
Episode 8.14 - Still Gotta Mean Something
A Heaps prisoner makes a discovery; Carol searches for someone in the nearby forest; Rick and Morgan find themselves in the company of strangers.
Episode 8.15 - Worth
With the threat of the Saviors still looming, Aaron continues searching for allies; Daryl and Rosita take action and confront an old friend.
Episode 8.16 - Wrath
The communities join forces in the last stand against the Saviors as all-out war unfolds.
---